AJ Lee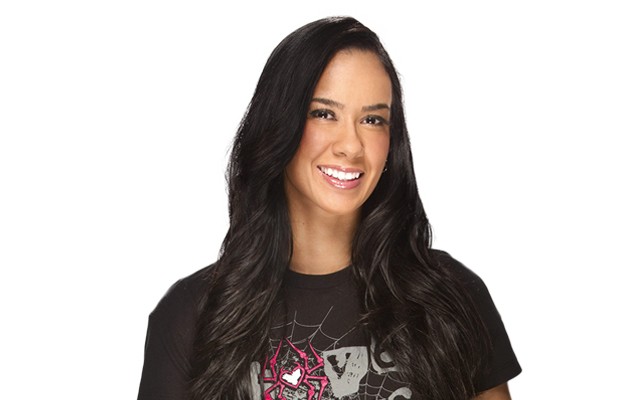 AJ Lee's 2014 started off great. She came into WrestleMania 30 as the longest-reigning Divas Champion in WWE history and walked out of the Mercedes-Benz Superdome having survived Vickie Guerrero Divas Championship Invitational to retain her title against fourteen other female competitors. The next night on Raw, things went terribly wrong. Continue Reading | Pics Of AJ Lee Showing Off Her Booty | AJ Lee Bikini Pics | AJ Lee Has A Wardrobe Malfunction | Who Has AJ Lee Dated? | AJ Lee's Marriage To CM Punk | Do CM Punk and Lita Have Heat As A Result Of AJ Lee? | Are There Nude Photos Of AJ Lee? | What Is AJ Lee's Net Worth? | What Is AJ Lee's Ethnicity? | What Is AJ Lee's Weight and Height? | Find AJ Lee Online | AJ Lee's Early Life | Check Out More AJ Lee Photos | Latest AJ Lee News
AJ Lee Photos
---
For Your Information
---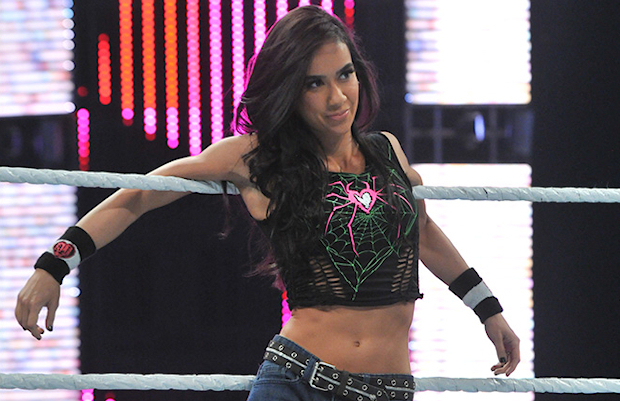 What Is AJ Lee's Net Worth? – In a relatively short period of time, AJ Lee became the most successful and relevant female performer in WWE since the days of Trish Stratus. What is it that made this girl from Union City, New Jersey so compelling? It has to be her lethal combination of acting and wrestling. Her entertaining character resulted in the "Geek Goddess" being slotted into numerous high profile storylines throughout her WWE tenure, notably love triangles with Superstars ranging from CM Punk, John Cena, Daniel Bryan, Dolph Ziggler and even "The Devil's Favorite Demon" Kane. When it comes to playing a character in WWE, there just hasn't been a Diva in the same league as AJ.
In 2013 and 2014, there was more focus on what AJ can do inside the squared circle. She arguably became the finest female performer from an in-ring standpoint and it certainly seemed that way as she held the Divas Championship for 295 days to set a record for reign length of the butterfly emblazoned belt. This dominance of WWE's female ranks and tremendous merchandise sales made her the top earning Diva in recent years. So what is AJ Lee's net worth?
On various websites, AJ Lee's net worth is pegged to be anywhere from a few hundred thousand to a few million. Those figures, however, have never been confirmed. Based on her amazing success in WWE, it would not be surprising if she retired in 2015 with a few million in her bank account.
Did You Know? – Just how old is AJ Lee? While her age is known to a lot of fans, it still has some people curious. The former WWE Diva, whose real name is April Jeanette Mendez-Brooks, is 28-years-old. She was born on March 19, 1987 in Union City, New Jersey . . . . Billed at 5'2″ by WWE, AJ Lee is a bit on the small side. Despite her small height, she captured the Divas Championship a record-tying three times.
About AJ Lee
---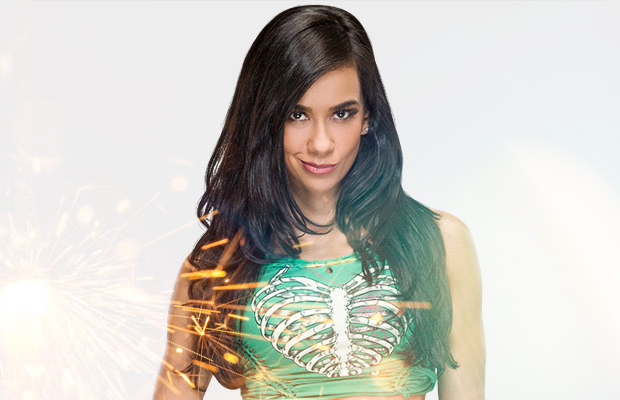 AJ Lee's 2014 started off great. She came into WrestleMania 30 as the longest-reigning Divas Champion in WWE history and walked out of the Mercedes-Benz Superdome having survived Vickie Guerrero Divas Championship Invitational to retain her title against fourteen other female competitors. The next night on Raw, things went terribly wrong.
When Paige, a Diva who had yet to make her official WWE debut, came out to congratulate the Divas Champion, the ferocious monster that is AJ Lee's ego bared its fangs. Feeling overconfident about her victory, AJ challenged Paige to a title match on the spot. Paige refused, not feeling ready, but AJ pushed, backing the newcomer into a corner. And that's when Paige turned around and devoured AJ whole. One pinfall later, AJ's beloved title was around Paige's waist and her 295-day reign was done. She managed to recapture the Divas Championship in a rematch on Raw and traded it back and forth with Paige throughout the fall. Unfortunately, The Bella Twins had targeted the title and worked together to take AJ out. Nikki won the gold at Survivor Series and retained it the following month.
Make no mistake, AJ is down, but if you think she's out, then you haven't been paying attention. She's bucked the odds before. Anyone who thinks otherwise is crazier than she is.
AJ Brooks Appears In "Madden NFL 16" Ad
---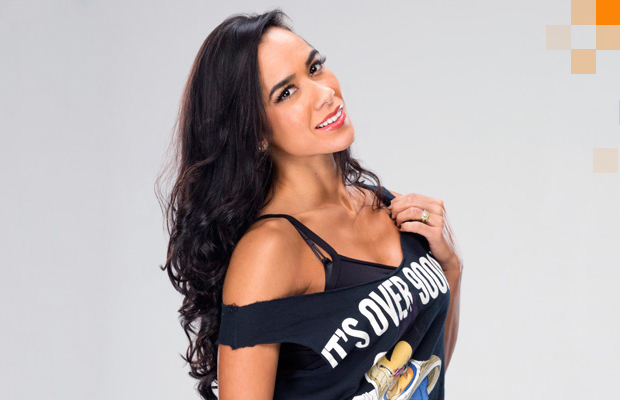 August 21, 2015 – From former WWE Divas Champion to damsel in distress, AJ Brooks (formerly known as AJ Lee) certainly knows how to make a career for herself.
Brooks, the wife of former WWE Superstar CM Punk, recently made an appearance in an ad for the upcoming Madden NFL 16 video game, starring alongside the likes of Dave Franco, Christopher Mintz-Plasse, and Javier Bardem.
NFL stars Rob Gronkowski of the New England Patriots, Antonio Brown of the Pittsburgh Steelers, Buffalo Bills head coach Rex Ryan, and San Francisco 49ers quarterback Colin Kaepernick are also featured.
Brooks retired as an active competitor from wrestling on April 3, with WWE stated on its official website: "AJ Lee (April Mendez) has decided to retire from in-ring competition with WWE. We wish AJ the very best."
She last competed on pay-per-view at WrestleMania 31, teaming with Paige to defeat Nikki and Brie Bella. She then wrestled the following night in her final match, teaming with Paige and Naomi to defeat Nikki, Brie and Natalya.
Brooks ended her run as a three-time Divas Champion for a combined 406 days, a record Nikki Bella is slowly approaching.