Aksana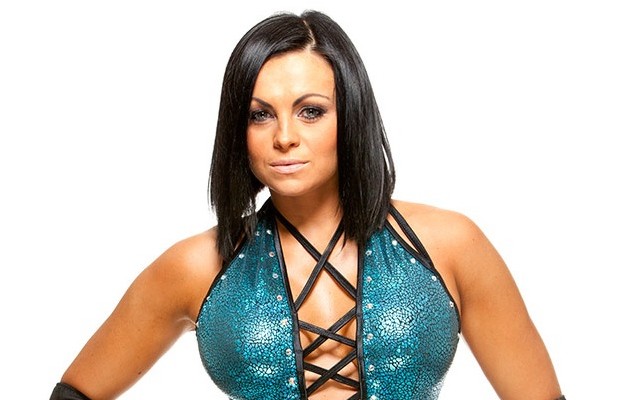 As an accomplished bodybuilder and fitness enthusiast, Aksana possessed many of the attributes necessary to become a successful WWE Diva. But instead of accentuating these positives, which include a victory at the prestigious 2009 Arnold Classics Figure International, Aksana chose to use her sensuality as her ultimate asset. (Continue Reading ▸)
Aksana Photos
---
CHECK OUT AKSANA'S REVEALING DIVA DAY OFF PHOTO SHOOT
CHECK OUT SEXY ANIMATIONS OF AKSANA
SEE AKSANA'S VALENTINE'S DAY PHOTO SHOOT
NATALYA AND EVA MARIE VS. AKSANA AND ALICIA FOX (WWE MAIN EVENT)
CAMERON GOES ONE-ON-ONE WITH AKSANA (WWE MAIN EVENT)
NATALYA GOES ONE-ON-ONE WITH AKSANA (WWE MAIN EVENT)
THE FUNKADACTYLS VS. AKSANA AND ALICIA FOX (MAIN EVENT)
AKSANA SHOWS OFF HER RISE ABOVE CANCER T-SHIRT
SEE AKSANA'S VALENTINE'S DAY PHOTO SHOOT
KAITLYN AND LAYLA TAKE ON AKSANA AND EVE ON RAW
Going Strong With Aksana
---
Behind the power of her voluptuous frame and suggestive Lithuanian accent, Aksana, whose real name is Zivile Raudoniene, believes she can make any man do anything she wants. The first victim of her aura was her NXT Pro, Goldust. While facing deportation from the United States in late 2010, Aksana subliminally convinced Goldust to marry her, thus allowing her to stay in the country. Once the marriage became official, however, the sultry Diva slapped her new husband across the face, revealing that she never had romantic feelings for him.
Following her stay on NXT, Aksana debuted on SmackDown on August 5, 2011. The new surroundings did little to change the Diva's manipulative mannerisms. Upon arrival, her target of choice was SmackDown's chief decision-maker Theodore Long.
For Your Information
---
Has Aksana Posed Nude?: Although Aksana has participated in a few risqué photoshoots, she has never posed naked.
Aksana Has A Wardrobe Malfunction: Aksana suffered a wardrobe malfunction on the November 25, 2013 episode of Raw during the Divas 7-on-7 Survivor Series Elimination Tag Team Match as her left breast popped out. The Lithuanian beauty's brief display of nudity, however, was not shown on television as WWE's production department caught it on delay and briefly blackened the live feed.