Backstage Update on WrestleMania 33 Season Plans for Goldberg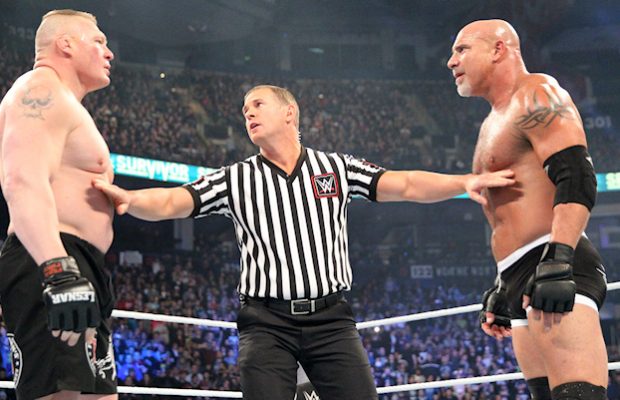 Bill Goldberg's new WWE contract includes a deal for three pay-per-view events – the Royal Rumble, the March 5th Fastlane pay-per-view in Milwaukee and WrestleMania 33 from Orlando.
Goldberg is expected to make fairly regular WWE TV appearances through WrestleMania to promote the Rumble, Fastlane and the big show itself.
Source: Wrestling Observer Newsletter
Follow Marc on Twitter at @this_is_marc. Send any news, tips or corrections to us by clicking here.
WWE Considering Big Turn, Must See New Maryse & Noelle Foley, Triple H Ready to Push Former TNA Star on RAW, WrestleMania 33 Main Events, WWE Star Gets Backstage Heat, New GIFs & Galleries, More