Beulah McGillicutty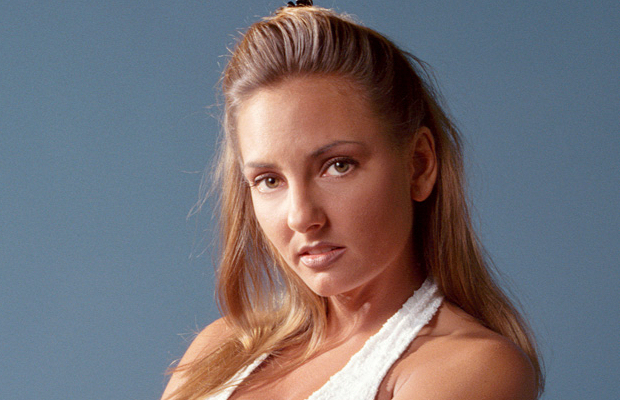 She was the first to transform the stereotypical "farmer's daughter" role into something substantial. In 1995, Beulah debuted in Extreme Championship Wrestling and was lured into Raven's bizarre cult, along with Stevie Richards, The Blue Meanie, and others. Her mild manner was a contradiction in Raven's dark world, and he began abusing her with increasing frequency.
Beulah McGillicutty ECW Photos | Recent Beulah McGillicutty Photos
Extreme Championship Wrestling embarked on one of its most contemporary (if not sleazy) storylines when, at the ECW Arena, Beulah confessed to Raven that she was pregnant…by someone else. Raven immediately pounded Stevie Richards before Beulah announced the father was Raven's archenemy, Tommy Dreamer.
Although Beulah never actually gave birth to a baby, she joined Dreamer in his crusade against Raven. Kimona Wanalaya joined the group for an effective threesome.
Kimona left Extreme Championship Wrestling while Dreamer and Beulah remained very close. She remained a target of Dreamer's enemies, however, and fell victim to The Dudley Boyz' 3-D maneuver in 1998. She suffered a broken neck and retired from the professional wrestling industry.