Brooke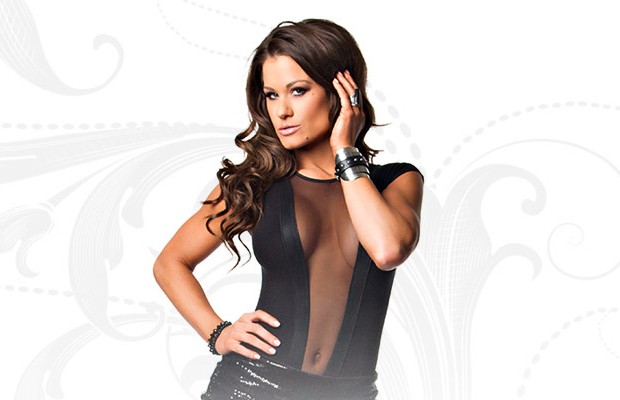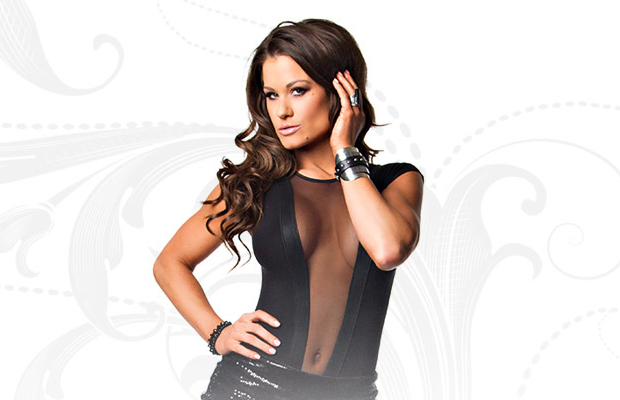 In 2006, Brooke Adams saw WWE's Diva Search as her ticket to the big time. WWE, on the other hand, did not. She was cut from the competition just prior to the eight hopefuls being announced.
Brooke Photos
PHOTOS OF BROOKE POSING IN BIKINIS
SEE NEW PHOTO OF ABSENT KNOCKOUTS BROOKE TESSMACHER & TARYN TERRELL POSING TOGETHER IN BIKINIS
PHOTO OF MISS TESSMACHER WITH RANDY ORTON
HOT PHOTOS OF BROOKE TESSMACHER IN AN NFL JERSEY
SEE HOT ANIMATIONS OF BROOKE TESSMACHER
PHOTOS OF BROOKE WITH EX-BOYFRIEND ROBBIE E
GAIL KIM VS. MISS TESSMACHER (IMPACT WRESTLING – DECEMBER 27, 2012)
PHOTOS OF BROOKE TESSMACHER TAKING ON MICKIE JAMES ON IMPACT WRESTLING
Going Strong With Brooke
---
In 2006, Brooke Adams saw WWE's Diva Search as her ticket to the big time. WWE, on the other hand, did not. She was cut from the competition just prior to the eight hopefuls being announced.
Despite being eliminated, the aspiring Diva made a solid impression on WWE officials, who offered her a spot in their developmental program. After just a few months of training, the beautiful brunette, made it to the big time when she debuted on ECW on January 23, 2007. As a member of Extreme Expose, Brooke performed seductive dance routines alongside Kelly Kelly and Layla. The threesome electrified male audiences and caught the eye of recording artist Timbaland, who placed the girls in his music video, "Throw it on Me."
Adams, who parted ways with WWE on November 1, 2007, recalled her tenure during an August 2012 interview with Power Slam. "I look back and [WWE is] a great company and it's awesome to say I worked for them, but there is hardly any comparison [between what I did then and now]," she said. "I came out and did a sexy dance routine every week. I was training back home and I wasn't getting to use what I was learning in practice and training. It was fun, I made some good friends, but I'm an athlete and I wasn't fulfilled doing a dance routine every week."
She continued, "Even though I wasn't trained enough to have a full match [when I was in WWE], I would rather have been training the whole time and getting ready for what I wanted to do rather than going to dance."
Adams stayed out of the national spotlight until March 2010, when she resurfaced in TNA Wrestling as Eric Bischoff's personal administrative assistant, Ms. Tessmacher. Toward the end of the year she would transition to the squared circle as a Knockout. Her road to glory, however, would be briefly derailed after suffering a broken jaw in an out-of-the-ring accident on Christmas day. She returned to action on the May 5, 2011 episode of IMPACT Wrestling, as she unsuccessfully challenged Mickie James for the Women's Knockout Championship.
Strong and sexy, Miss Tessmacher is extremely lethal. Her determination paid off at the 2012 Slammiversary pay-per-view event in Arlington, Texas, where she defeated Gail Kim to capture the TNA Women's Knockout Championship before her home state crowd. She held the strap for almost three months before losing it to Madison Rayne at Hardcore Justice on August 12. She reclaimed the title days later and would successfully defend the strap against TnT partner Tara the following month at No Surrender. The twelve-year veteran turned on Tessmacher on the subsequent episode of Impact Wrestling and took her title too at Bound For Glory. Tessmacher received a rematch for the strap on the October 25 episode of Impact Wrestling, but faltered following interference from Tara's boyfriend Jesse.
For Your Information
---
Has Brooke Appeared Nude?
Prior to entering the professional wrestling industry, Brooke Tessmacher appeared partially nude in the 2005 flesh-filled DVD and Blu-ray release, Bikini Destination: Triple Fantasy. The future grappler bared her breasts and buttocks on a sandy beach.