Charlotte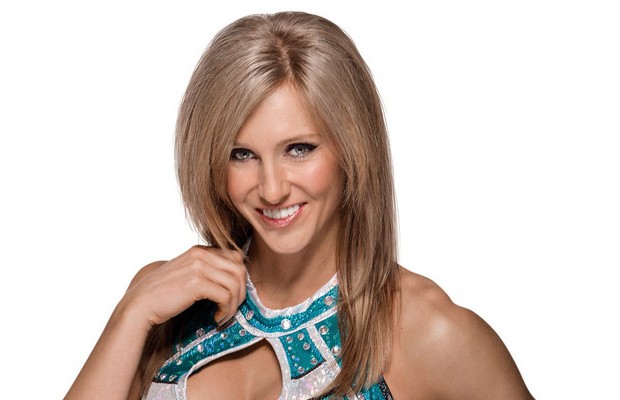 Though she may not ride limousines or fly jets, the daughter of WWE Hall of Famer Ric Flair is absolutely destined for greatness. A former volleyball player in high school and certifiable personal trainer, Charlotte has quickly risen through the ranks of an industry her father helped revolutionize. (Continue Reading ▸)

Charlotte Photos
---
CHARLOTTE'S MUGSHOT AFTER BEING ARRESTED FOR ASSAULTING LAW ENFORCEMENT
CHARLOTTE GOES UP AGAINST SASHA BANKS (WWE NXT – JULY 31, 2013) – PHOTOS
MORE PRE-WWE PHOTOS OF CHARLOTTE

Going Strong With Charlotte
---
Exhibiting a level of athleticism that few women in the professional wrestling history have ever reached, the Charlotte, North Carolina native has drawn the attention of grappling fans all across the globe through her exploits on WWE NXT. With her legendary father observing at ringside, Charlotte beat Natalya at NXT TakeOver on May 29, 2014 to win an eight-Diva tournament for the vacated NXT Women's Championship. The self-proclaimed "genetically superior athlete" continued her momentum weeks later when she retained her title against her former partner in crime, Summer Rae, in a dazzling, back-and-forth affair.
On December 11, 2014 at NXT TakeOver: R Evolution, the extraordinary athlete accepted the challenge of Sasha Banks, her former ally in the BFFs (Beautiful Fierce Females). In an amazing display of grappling and athleticism, the Pro Wrestling Illustrated Rookie of the Year for 2014 successfully defended her title against on "The Boss" after executing a forward somersault cutter from the top rope—branded as the Natural Selection.
On the January 21, 2015 episode of WWE NXT, Charlotte discovered she has even more foes to contend with. After her match against Banks was halted due to interference from Becky Lynch, a fiery redhead from Dublin, Ireland, Bayley stormed the ring to assist Charlotte. Visibly eying the NXT Women's Championship, the bashful NXT Diva stunned the daughter of Ric Flair with a Belly-to-Bayley suplex. The California-born Diva's actions set the stage for a Fatal 4-Way Match for the NXT Women's Championship at NXT TakeOver: Rival on February 11, 2015. At the event, Charlotte was pinned by Banks and lost the NXT Women's Championship to her former best friend. With the defeat, her title reign ended at 258 days.
If her remarkable progress in such a short period of time is any indication, Charlotte's future in the professional wrestling industry will be very bright.