Charlotte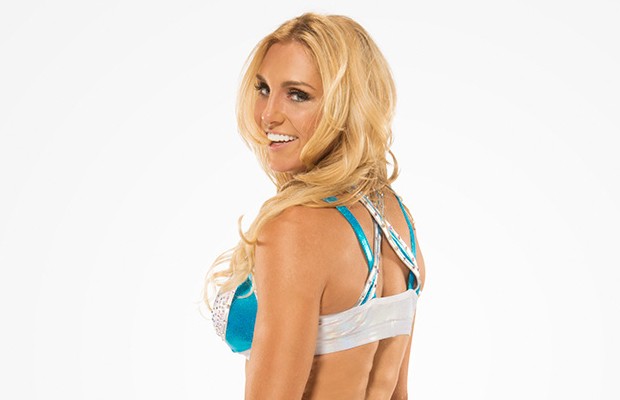 Though she may not ride limousines or fly jets, the daughter of WWE Hall of Famer Ric Flair is absolutely destined for greatness. A former volleyball player in high school and certifiable personal trainer, Charlotte has quickly risen through the ranks of an industry her father helped revolutionize.
Bikini Photos Of Charlotte | Charlotte's Mugshot After Being Arrested | Pre-WWE Twitter Photos | More Pre-WWE Photos | Check Out More Charlotte Photos | Latest Charlotte News
Exhibiting a level of athleticism that few women in the professional wrestling history have ever reached, the Charlotte, North Carolina native has drawn the attention of grappling fans all across the globe through her exploits on WWE NXT. With her legendary father observing at ringside, Charlotte beat Natalya at NXT TakeOver on May 29, 2014 to win an eight-Diva tournament for the vacated NXT Women's Championship. The self-proclaimed "genetically superior athlete" continued her momentum weeks later when she retained her title against her former partner in crime, Summer Rae, in a dazzling, back-and-forth affair.
On December 11, 2014 at NXT TakeOver: R Evolution, the extraordinary athlete accepted the challenge of Sasha Banks, her former ally in the BFFs (Beautiful Fierce Females). In an amazing display of grappling and athleticism, the Pro Wrestling Illustrated Rookie of the Year for 2014 successfully defended her title against on "The Boss" after executing a forward somersault cutter from the top rope—branded as the Natural Selection.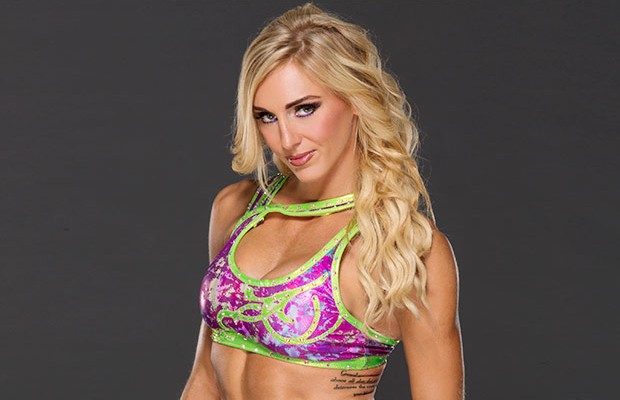 On the January 21, 2015 episode of WWE NXT, Charlotte discovered she has even more foes to contend with. After her match against Banks was halted due to interference from Becky Lynch, a fiery redhead from Dublin, Ireland, Bayley stormed the ring to assist Charlotte. Visibly eying the NXT Women's Championship, the bashful NXT Diva stunned the daughter of Ric Flair with a Belly-to-Bayley suplex. The California-born Diva's actions set the stage for a Fatal 4-Way Match for the NXT Women's Championship at NXT TakeOver: Rival on February 11, 2015. At the event, Charlotte was pinned by Banks and lost the NXT Women's Championship to her former best friend. With the defeat, her title reign ended at 258 days.
If her remarkable progress in such a short period of time is any indication, Charlotte's future in the professional wrestling industry will be very bright.

A Natural Flair
---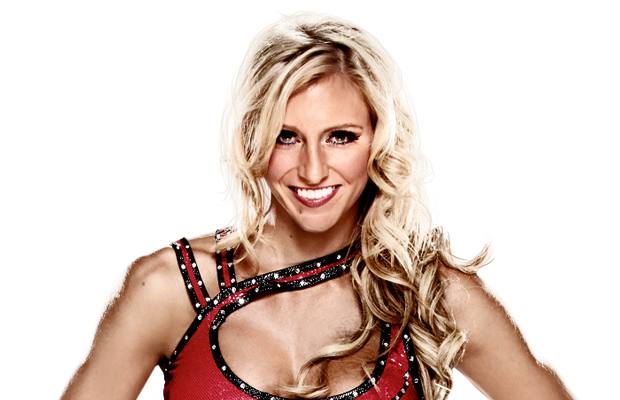 Still seemingly holding a cloud over the professional wrestling industry's premiere promotion, 2014 was a topsy-turvy year when it came to the standard of grappling in WWE. In the midst of several injuries to significant members of the roster, a largely absent World Heavyweight Champion, and creative that actually subtracted from the popularity of some performers, it was often difficult to get excited for the next slice of hype.
The antidote to WWE's bizarre brand of booking was actually to be found from within, however, as NXT branded itself as the home of some of the company's best talents who, just as importantly, were given the time to tell stories while most of the main roster had to make do with a limerick. Indeed, NXT was the group's main producer of quality performances and logical character arcs, and such a philosophy benefited no-one more than Charlotte, who would prove to be not just one of the surprise packages in all of wrestling, but also one of WWE's most consistent performers.
On February 11, 2015, Charlotte lost the NXT Women's Championship, but the reality was that it was yet another victory for both her, and the entire division. Charlotte had convincingly seen off all contenders, and was dethroned only in a Fatal 4-Way Match at NXT TakeOver: Rival, kicking off red=hot Sasha Banks' reign with a real bang.
The loss, however, was an indicator that a call-up to the main roster might soon occur. Could Charlotte redefine the female competitor on Raw and SmackDown, too?

A Fliehr For The Gold
---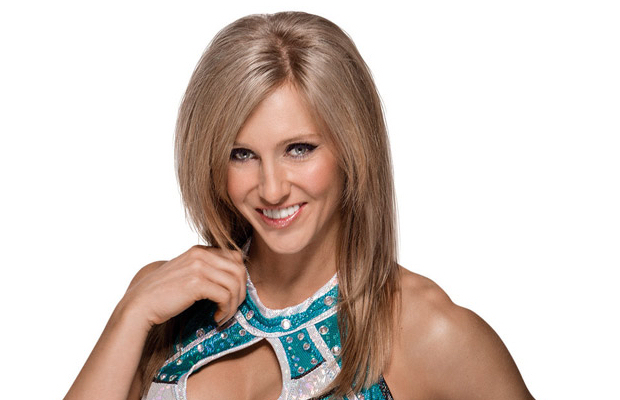 Born Ashley Elizabeth Fliehr, the third child of Ric Flair was a supreme athlete from a young age. Spending much of her childhood close to her youngest brother, Reid, from her father she gained a first-hand insight of the effects of life on the road, as the kids were often separated from their dad for long stretches while he hit the squared circle.
She found solace in sports, however, drifting towards cheerleading and excelling in volleyball. As a cheerleader, Fliehr was a national champion in 2000, at the age of 14, and was singled out as the MVP of the All-Star squad in the year that followed.
In volleyball, she captained her Providence High School, and led the squad to two NCHSA 4-A State championships. Her personal contributions were also acknowledged in the form of awards for Best Defensive Player (2002-03), Most Valuable Player (2003), and North Carolina Player of the Year (2004-05). She was a highly-anticipated prospect at Appalachian State University, a full scholarship athlete in varsity volleyball, playing for the Southern Conference squad. As a member of the Mountaineers, she earned personal accolades in a feisty team that had a tough reputation.
"Ashley is an athletic player who can excel at multiple positions for us," said her coach, Chad Callihan, when she signed up in 2005. "She has played every front row position but her greatest strength may be her competitive desire. She will push herself and this team to reach their potential. Her development will depend on how quickly she learns our system and the overall speed of the collegiate game."
By the time she finished her education, Fliehr wasn't just an athlete, but also a fitness instructor who could boast a degree, graduating as a Bachelor of Science in Public Relations in North Carolina. If her life appeared to be all sunshine and rainbows, however, that was not always the case, as she was infamously arrested on September 5, 2008 after a drunk brawl involving her first husband, Riki Johnson, and her father. When Fliehr kicked an intervening police officer, she was tasered and brought in for assaulting law enforcement and resisting arrest. Eventually, she was sentenced to 45 days of supervised probation and was fined $200 after pleading guilty to resisting arrest, while the charge of assaulting an officer was dismissed as part of a plea deal.
Though the situation was clearly serious, it would seem to have been a flip for the then 22-year-old. She picked herself up, serving as a health and fitness specialist, before the lure of the squared circle beckoned. Training under former WCW competitor Lodi and then veteran George South at the Rings facility in North Carolina, she showed a desire to get into the thick of the action, making her progress all the more rapid.

Charlotte and Becky Lynch React To The Negative Crowd Reaction On Raw
---
August 25, 2015 – Following Raw, Paige and The Bella Twins went on social media to express their unhappiness at the Brooklyn crowd turning on their match. Team PCB (Paige, Charlotte and Becky Lynch) faced Team Bella (Divas Champion Nikki Bella, Brie Bella and Alicia Fox) on the show, only for the crowd to ignore it and entertain themselves with random chants. There were several waves and chants for "JBL" and "Sasha Banks."
In a tweet that was later deleted, Paige wrote, "You helped us create change and then did your best to disrespect. Niceeeee jobbbbbbbb!"
Brie Bella posted on Instagram "Brooklyn crowd can kiss my ass" and Nikki Bella wrote "WWE Brooklyn shame on you for disrespecting women that put their bodies on the line for your entertainment."
Rather than badmouth fans, Lynch took a different approach.
Well Brooklynch. I'll love you and leave you. You were a beautiful boisterous bunch. #RAW

— Becky Lynch (@BeckyLynchWWE) August 25, 2015
The same goes for Charlotte, who will take her experience on Raw and use it to motivate her moving forward:
Only adds fuel to my flair. #Raw pic.twitter.com/bJDLKjpfxT

— Charlotte (@MsCharlotteWWE) August 25, 2015
WWE Hall of Famer Mick Foley offered his thoughts on how the Divas Revolution needs to evolve on his Facebook account, which you can read here.