Dolph Ziggler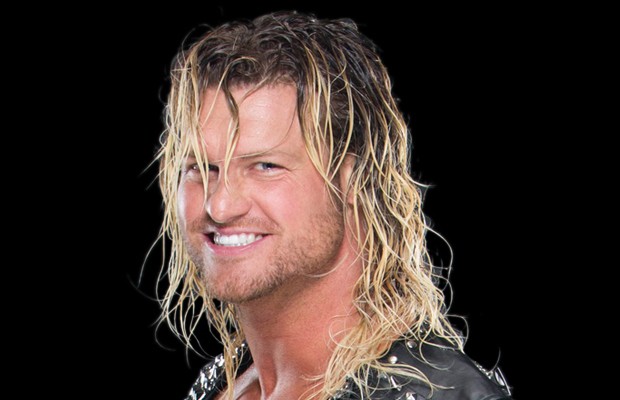 Nick Nemeth, known as Dolph Ziggler in WWE, might just be the perfect Superstar, at least that's what he wants you to believe. Blessed with amazing athleticism and an unmatched arrogance, the Cleveland, Ohio native isn't afraid to show off his superiority in and out of the ring.
EX-WWE DIVA SAYS SHE ANGERED NIKKI BELLA BY DANCING WITH DOLPH ZIGGLER | DOLPH ZIGGLER USES GRAPHIC LANGUAGE IN LEAKED WWE VIDEO | Dolph Ziggler With Brown Hair | More Dolph Ziggler Photos
Nemeth made his much anticipated return to the WWE main roster on September 15, 2008 after spending nearly two years in the sports-entertainment organization's developmental program following the disbandment of the Spirit Squad on the November 27, 2006 episode of Raw. During his time in developmental, which included stints in Ohio Valley Wrestling and Florida Championship Wrestling, Ziggler competed in numerous non-televised matches for WWE.
In September 2008, under the guise of Dolph Ziggler, he began introducing himself to wrestlers in backstage segments on Raw. However, before he could wrestle a match on television, Ziggler was suspended for 30 days on October 10, 2008 as a result of his first violation of the company's drug testing policy.
Ziggler returned to Raw on November 17, 2008 in a backstage segment with Rey Mysterio and Shawn Michaels. After two and half months on the Raw roster, Nemeth made his wrestling debut under the Ziggler name in a match with Batista on December 1, 2008. While Ziggler lost the match, he managed to get in a great deal of offense on the four-time WWE World Heavyweight Champion. Ziggler picked up his first victory on Raw the following week via countout, against R-Truth. On December 15, 2009, he picked up his first televised pinfall victory as Ziggler, beating Charlie Haas.
In the 2009 WWE Supplemental Draft, the cocky Superstar found himself wearing a new blue hue as he was transferred to SmackDown. He took great steps toward solidifying his cocky claims when he defeated Kofi Kingston for the WWE Intercontinental Championship on the August 6, 2010 episode of WWE SmackDown. Over the course of the next five months, he turned back all comers, including Jack Swagger, Kaval and MVP.
In February 2011, Ziggler used his relationship with then-acting SmackDown General Manager Vickie Guerrero to underhandedly back into a World Heavyweight Championship reign. But just minutes after Guerrero stripped Edge of the gold and awarded it to Ziggler, Theodore Long returned to his post atop SmackDown and demanded the new champ defend the gold against the "Rated-R Superstar." Edge speared his way to victory and Ziggler will forever have one of WWE history's shortest reigns on his resume.
Following the loss, Ziggler moved to Raw where he almost immediately regained his championship form by capturing the WWE United States Championship on June 19, 2011 at Capital Punishment. Ironically, the victory came over Kingston, the very same WWE Superstar he defeated for the WWE Intercontinental Championship one year prior.
Ziggler held the WWE United States Championship for six months, which included successful title defenses in a Fatal 4-Way Match at Night of Champions (besting Alex Riley, John Morrison and Jack Swagger) and against John Morrison at Survivor Series. After losing the strap to Zack Ryder on December 18, 2011 at WWE TLC: Tables, Ladders & Chairs, the Ohio native teamed with Swagger for much of the first half of 2012. This time period included a feud with Brodus Clay that he would prefer not to think about.
Ziggler finally got his break on July 15, 2012 when he outlasted Christian, Cody Rhodes, Damien Sandow, Santino Marella, Sin Cara, Tensai and Tyson Kidd at WWE Money in the Bank in a Money in the Bank Ladder Match to secure himself a guaranteed title opportunity at any point in the following year.
As the year came to a close, Ziggler ditched Guerrero for his new love interest, AJ Lee, who assisted him in defeating John Cena in an excruciating Ladder Match at WWE TLC: Tables, Ladders & Chairs. The following night on Raw, the couple was assisted by the debuting Big E Langston, who brutally attacked The Cenation Commander-in-Chief. The 290-pounder continued his association with Ziggler and Lee, eventually partnering with "The Showoff" at WrestleMania 29 to unsuccessfully challenge Kane and Daniel Bryan for the WWE Tag Team Championship.
The night after "The Show of Shows," Ziggler cashed in his Money in the Bank contract, capitalizing on a debilitated Alberto Del Rio to seize the World Heavyweight Championship. The brash grappler was scheduled to defend his title at Extreme Rules, but he sustained a serious concussion at the May 7, 2013 WWE SmackDown taping and was unable to wrestler. The following month at WWE Payback, Ziggler was battered with repeated blows to the head from a ruthless Del Rio and lost the belt. His reign concluded at 69 days.
Over the course of his WWE career, Ziggler has continuously proven that perfection is not just a catchphrase on a T-shirt. It's a way of life for the cocky WWE Superstar.
Dolph Ziggler Emerges In WWE
---
By the fall of 2008, the WWE conveyor belt of characters had stalled considerably. Looking at the card for SummerSlam, of only the sixteen wrestlers that competed that night, only Kofi Kingston had debuted on WWE programming the previous twelve months. The only other recent debutants were young Ted Dibiase (immediately wedged into a lukewarm WWE Tag Team Championship role with Cody Rhodes), Evan Bourne and a then red-headed Natalya.
Those performers aside, the parade of newcomers were a wretched lot in terms of impact. Anyone remember Bam Neely, the goateed bodyguard of Chavo Guerrero? How about scurvy-free Paul Burchill and sister Katie Lea? Vladimir Kozlov arrived with a less-heralded "evil comrade" shtick than the Rusev of today. Scotty Goldman (Colt Cabana), Ryan Braddock (Jay Bradley), Ricky Ortiz, Manu (Afa Anoaʻi Jr.), and Gavin Spears (Tye Dillinger) all came and went with the speed of a sneeze. "Wildcat" Chris Harris' run as lifeless Braden Walker was memorable for absurdly comical reasons.
To say the WWE's Superstar factory was churning out weak stock is putting it mildly.
The debut of Dolph Ziggler on September 15, 2008 did little to stem that tide, at least at first. Ziggler's introduction was literally that, a sudden hello to a regrettable Raw General Manager Mike Adamle, before disappearing off screen. It's instances like this where WWE's creative team earns its ridicule: Ziggler's entire character saw him introduce himself to random folk backstage, smugly and without sincerity, and then disappear into the void.
"The first couple of times were weird, but it became a running gag," Ziggler stated to WWE Magazine in an interview determining how different he is from the 2008 version of himself. "Your first matches are a little unnerving, then it just starts to become second nature and you start to embrace it and have a bit more fun with it."
The fact that it was Spirit Squad washout Nick in the role, now with longer locks and a wardrobe that made him look like a compact Billy Gunn, didn't bode well for yet another call-up-without-a-cause. So what was the most important thing on his mind at the time?
"Make sure when you do anything in this business, that no one can follow it," Ziggler stated to WWE Magazine. "This was my only chance with WWE, so I didn't want to leave anything. I was in the first or the second match, but never in the main event. So I dared the main event to follow what I just did."
Ziggler, of course, proved to be an exception to the dry spell. Throughout 2009, the chiselled star served as an athletic foil for the likes of John Morrison, MVP and Rey Mysterio on SmackDown. His Intercontinental Championship opener with Mysterio at SummerSlam is a forgotten modern classic, with the Los Angeles crowd living and dying on multiple near-falls down the match.
Somewhere between making a largely-futile prop mean something again, and stealing the first of many shows per his eventual nickname, Dolph Ziggler had arrived.
"When they started to release members of the [Spirit] Squad, and Ziggler got a chance to stand on his own, you could see a change begin," former WWE Superstar Trevor Murdoch stated to Fighting Spirit Magazine in a 2014 interview. "That change was a 'Don't take no for an answer change of attitude. It's the attitude you need to be 'someone' in WWE."
"It's my opinion that Dolph has not blossomed, but that he has been that good all along," opined former WWE Superstar Santino Marella in a 2014 interview with Fighting Spirit Magazine. "It all just depends how one is booked that allows you to show what you have in you."