Former WWE Star Says John Cena Insisted On Losing To Bray Wyatt On SmackDown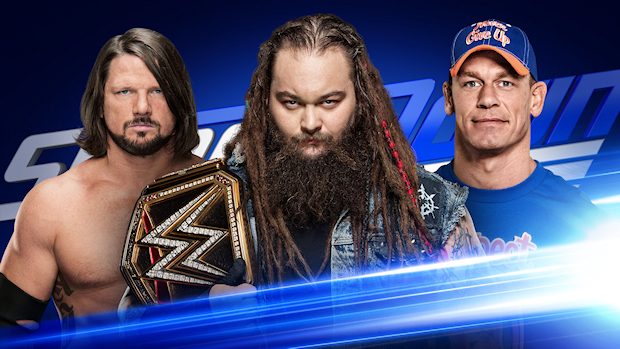 When Bray Wyatt won the WWE Championship at Elimination Chamber last Sunday night, he did so after pinning the champion going into the match, John Cena, as well as AJ Styles. Then on SmackDown LIVE Cena invoked his rematch clause, with Styles getting added to the match to make it a Triple Threat. Once again, Wyatt pinned Cena, this time to retain the title.
It was Cena himself who insisted upon this.
That's according to former WWE star Sean "X-Pac" Waltman, who was visiting backstage that night.
"I'm not sure what the finish was supposed to be for the match," Waltman said on this week's edition of X-Pac 12360. "But I know this for a fact, that John Cena insisted on putting Bray Wyatt over again last night, insisted on it. That's not just a rumor."
Waltman also talked about having a conversation with Styles about Cena at the show.
Waltman said, "He [AJ Styles] came up and he went, 'I was watching your show' and he goes, 'I just wanted to tell you what you said about John Cena being the man and the best going, you're a hundred percent correct.' He goes, 'Anyone that doesn't agree with you, it's because they don't really know John Cena and have never been in the ring with him.'"