Gene Snitsky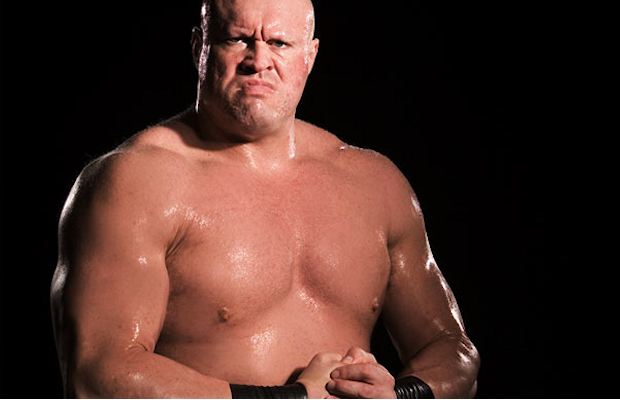 While this deranged monster was not runaway model material, Snitsky was perfect for the world of WWE. Well, perfect for himself, but the exact opposite for the audiences he terrified and WWE Superstars he encountered.
SNITSKY POSES FOR A PHOTO WITH LANA | SNITSKY APPEARS FOR TNA | RECENT PHOTOS OF GENE SNITSKY | SEE PHOTOS OF GENE SNITSKY IN WWE
In 2004, Gene Snitsky debuted and displayed his sadistic tendencies against the likes of John Cena, Kane and Big Show. In 2007, he moved to ECW and bludgeoned CM Punk, Balls Mahoney, Matt Striker and even Hardcore Holly by breaking his arm.
Snitsky lured in the sports-entertainment organization for a few years, but was last seen on Raw. He'd often test his ability to harm anyone he encountered. Such behavior gave the monster true pleasure.

WWE Releases Gene Snitsky
---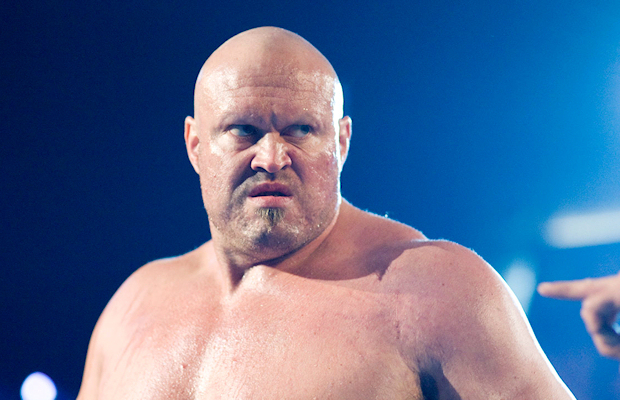 On December 11, 2008, WWE announced the release of Gene Snitsky from his contract, thus ending his association with the company after five years.
The announcement was made on the official WWE website, with the sports-entertainment organization stating that, "World Wrestling Entertainment has come to terms on the release of Raw Superstar Gene Snitsky as of today, December 11. WWE wishes Gene the best in all future endeavors."
Snitsky had been sparsely seen the preceding weeks on Raw and had not been involved in a dynamic storyline in quite some time. Dave Meltzer reported in the December 22, 2008 issue of the Wrestling Observer Newsletter that WWE officials felt Snitsky wasn't going to be the headliner they had hoped for, and since he was set to turn 39-years-old the following month, "felt they could give his spot to someone younger."
"They obviously felt for some time he wasn't going to be a headliner, and since he turns 39 in a few weeks, felt they could give his spot to someone younger. He was signed five years ago and there were attempts to push him because of his size, but he was a notoriously bad worker at the time. He got a little better, but by that point, fans saw him as something other than a star," Meltzer stated.
"There were several attempts to give him a push, but he wasn't ready early, and if he ever was ready later, fans had already perceived of him as a big klutzy guy and never seriously bought him, even with his size, as a guy with star potential. He'd been one of those forgotten guys on the roster for most of the past few years so his being released wasn't much of a surprise. He's a guy who probably could have gotten regular work in Japan if it was another era because of his size, or even Mexico, but with the foreign groups employing few Americans, his odds aren't that good. I don't see TNA having any interest in him unless someone influential like Angle went heavy to bat for him."
These days, Snitsky continues to make sporadic appearances on the independent wrestling circuit while dabbling in acting.

Brock Lesnar Returning To WWE Television, Former WWE Star Attends SmackDown
---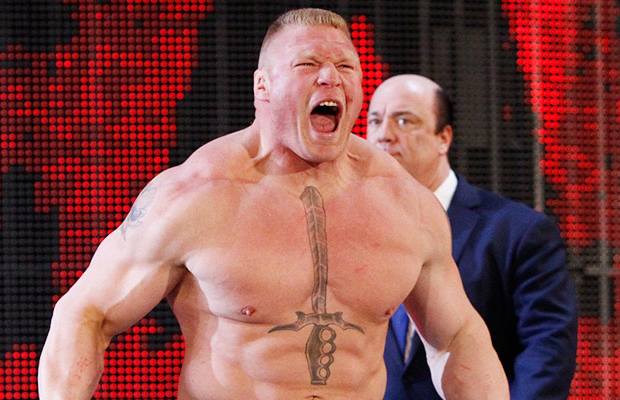 – The official Twitter account of the Bankers Life Fieldhouse announced Thursday morning on Twitter that Brock Lesnar will appear at the venue when Raw takes place in Indianapolis on June 22, 2015.
JUST ANNOUNCED! @BrockLesnar has been added to the card for #WWEIndy here on Mon., June 22: http://t.co/9dCQfybErh pic.twitter.com/vHIrb8BzS9

— The Fieldhouse (@TheFieldhouse) May 28, 2015
On the venue's official website, Lesnar is advertised to appear "live."
Lesnar has not appeared on WWE programming since the night after WrestleMania 31, where he attacked announcers Booker T, John "Bradshaw" Layfield, Michael Cole, and a cameraman when WWE World Heavyweight Champion Seth Rollins turned down an immediate title rematch. This led Stephanie McMahon to suspend Lesnar indefinitely in storyline.
– Former WWE Superstar Gene Snitsky attended Tuesday's SmackDown taping in Wilkes-Barre, Pennsylvania.
#Smackdown #wilkesbarre #teamSNITSKY #itsnotmyfault #WWE #wweuniverse @deeoyea pic.twitter.com/Q76EvcW0ke

— SNITSKY (@BIGGENESNITSKY) May 26, 2015