Matt Hardy Mugshot (No. 3)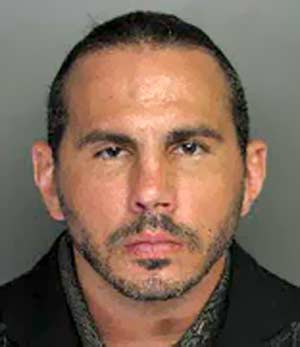 Matt Hardy was arrested on September 14, 2011 at his home in Cameron, North Carolina and charged with possession with intent to sell/deliver schedule III controlled substance (anabolic steroids), possession of schedule I controlled substance (Ecstasy), maintain a place to keep controlled substance and possession of drug paraphernalia.
Officers conducted the search and seized 20 vials of anabolic steroids, one dosage unit of ecstasy, drug paraphernalia and $1,900 cash.
Previous Image
|
Next Image