Jim Ross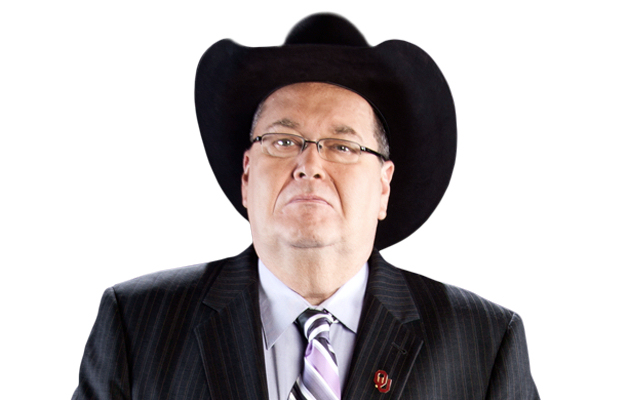 Jim Ross is a professional wrestling commentator, former professional wrestling referee, occasional wrestler and former company executive of WWE, where he presently works behind-the-scenes, dealing with many aspects of talent relations including talent payroll, scouting and talent development. "Good Ol' J.R.", as he is affectionately known by fans, was inducted into the WWE Hall of Fame in 2007. In recent years, he has developed his own brand of barbecue sauces and cookbooks, and opened a restaurant in the Oklahoma City area, which was closed in 2010.

Jim Ross Gives His Predictions For Money in the Bank
---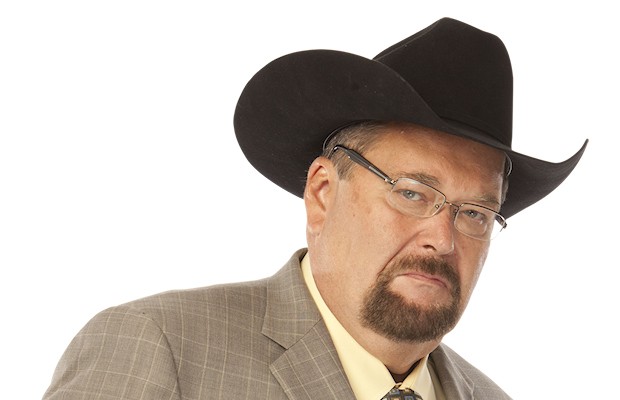 WWE Hall of Famer Jim Ross has posted a new blog entry on his website where he gives his predictions on tonight's WWE Money in the Bank pay-per-view event. Here are his picks.
Ross' prediction on the Seth Rollins vs. Dean Ambrose WWE Championship ladder match
"I've got Seth Rollins retaining in a strong match vs Dean Ambrose but if Ambrose does get the upset and a surprising win I can also see Roman Reigns turning on Ambrose and ruining the Ohio native's moment by cashing in the MITB contract in a very villainous manner. The money with Reigns right now, in my opinion, is as a villain and time will tell if that is the path taken."
Ross' prediction on who will win the MITB ladder match:
"I could also see Reigns winning the MITB match and declaring that he will cash in the contract at Wrestlemania Texas to help with the build of both Reigns and the event. In any event. I like the unpredictability of tonight's show including a fan favorite or a villain winning MITB and Reigns taking exception to that and turning on the winner or being a sore loser. There are always multiple ways to do the right thing creatively in the world of sports entertainment which is why so many of us enjoy following along."
Ross' prediction on Kevin Owens vs. John Cena
"Kevin Owens cheating to beat John Cena ala a low blow, etc would work for me and help WWE get to Summerslam with a much more viable Cena vs. Owens match as the building process of Kevin Owens is still ongoing. I don't know who it helps for Cena to simply "get his win back." Cena is an ever lasting, made man while Owens is not but Cena can be the man that facilitates that much needed development."