Backstage News On WWE Giving A Huge Push To Jinder Mahal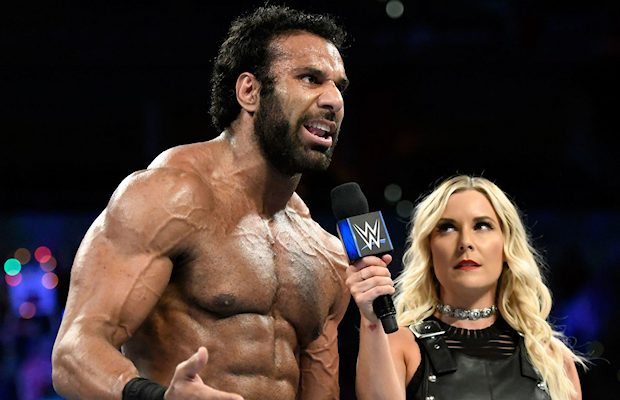 In a stunning turn of events, Jinder Mahal has earned the right to challenge WWE Champion Randy Orton at WWE Backlash.
One week after joining SmackDown LIVE as part of the Superstar Shake-up, Mahal overcame Dolph Ziggler, Sami Zayn, Luke Harper, Erick Rowan and Mojo Rawley in an explosive WWE Championship No. 1 Contender's Six-Pack Challenge – thanks in part to some surprising help from The Singh Brothers, also known as The Bollywood Boyz.
You are probably wondering why Mahal is suddenly a top heel on SmackDown LIVE after largely working as a lower-tier wrestler since his return to WWE last summer.
A directive was recently issued from upper management to creative to push Mahal strong on SmackDown LIVE since he's the closest thing WWE has to a star that they can push for the Indian market (he's from Canada but has Indian heritage). India is quickly becoming one of the most important markets for WWE.
According to this week's issue of the Wrestling Observer Newsletter, television revenue from India is third only behind the United States and the United Kingdom.
"This [push] coming out of nowhere could also be as simple as the timing of the Jim Ross return and looking at the international landscape," Meltzer wrote. "Impact and Sony Six are working on a partnership for a regular television show and live event promotion using local talent.
"WWE is still the biggest promotion in India, a country with a gigantic population, but have no current native stars. They don't want to let anyone in the backdoor as the main brand in a country where their television revenue is third only behind the U.S. and U.K."
After becoming No. 1 contender to the WWE Championship, Mahal explained on Talking Smack why he will be capturing the title at Backlash. However, he refused to acknowledge the contributions of The Singh Brothers.
Jinder Mahal: I did defeat five of SmackDown LIVE's very best, and I did it all by myself and I will go on to become heavyweight champion — all by myself, with my hard work…

Renee Young: Jinder, come on. You did have a little bit of help out there. I mean you were going out there, looking to become #1 contender to the WWE Championship – a huge opportunity for you…

Jinder Mahal: Listen, Renee, don't try to cut me down. This is a big accomplishment for me. Like I said, I'm gonna become champion here, SmackDown is the land of opportunity – thank you guys very much…
Oddly enough, SmackDown LIVE Commissioner Shane McMahon sided with Mahal and brushed off an attempt by Young to push the issue. That provided Mahal with a chance to build on another element of his in-ring promo, where he taunted the Louisville crowd about Americans "not accepting diversity, but having no choice but to accept" him as WWE Champion.
Let's focus on what I said after the match. Despite everybody in the building booing me… it felt horrible, Renee. People should give me the respect and, you know what? I'm gonna get the respect because when I become World heavyweight champion I'm going to become the new American Dream. I will prove to everybody, despite everybody hating you, nobody giving you opportunities, earning opportunities, you rise to the occasion and become a champion here in WWE. So when I become champion it's gonna be Jinder "The New American Dream" Mahal.