Melina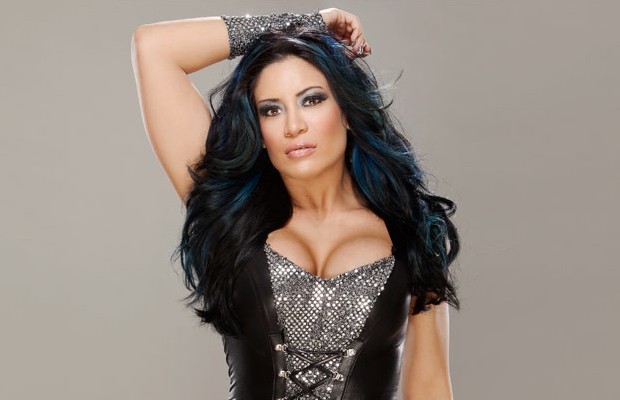 Melina Perez started her career in the entertainment world as a fashion model, but the Los Angeles native was bit by the wrestling bug in 2000 and started training at at Jesse Hernandez's School of Hard Knocks in San Bernardino, California. She continued to compete at various independent wrestling events throughout the West Coast in an effort to sharpen her grappling skills.
Revealing Melina Photos | Latest Melina News
Melina realized her dream in December 2003 when WWE signed her to a developmental contract at a show in San Diego, California. Alongside Joey Mercury and Johnny Nitro, Melina made her WWE debut on the April 14, 2005 episode of SmackDown!. Unlike many young newcomers, the bright lights of WWE failed to intimidate the self-proclaimed A-List celebrities MNM. With paparazzi commonplace in their everyday lives, Melina, Mercury and Nitro were accustomed to the media frenzy associated with WWE. As a result, they were able to make an instant impact upon their debut. In fact, Melina led Mercury and Nitro to the WWE Tag Team Championship in their debut match, besting Eddie Guerrero and Rey Mysterio on the April 21, 2005 edition of SmackDown!.
Over the next year, Melina guided the duo to the WWE Tag Team Championship two more times, proving themselves as one the greatest tandems in the history of SmackDown!. Unfortunately, things went sour for the red carpet trio in May 2006 when Melina and Nitro viciously attacked Mercury following a loss to Brian Kendrick and Paul London. Shortly after the loss, Melina and Nitro left SmackDown for Raw, where she led him to the Intercontinental Championship on two occasions.
Despite her extraordinary efforts outside the squared circle, it was Melina's moves in between the ropes that had fans and professional wrestling industry pundits buzzing. In January 2007, the beauty from the "City of Angels" committed herself to becoming a force to be reckoned with in what was then known as Women's Division. Within a matter of weeks, she reached her destiny by defeating Mickie James to capture the WWE Women's Championship. Her successful title reign was highlighted by a victory over Ashley in a Lumberjill Match at WrestleMania 23. Despite losing the gold a few weeks later to James at a house show in Paris, France, Melina retrieved it that very evening and went on to a total of three Women's title reigns. Melina made history when she battled Beth Phoenix in the first ever women's "I Quit Match" on June 1, 2008 at One Night Stand.
In October 2009, Melina became one of the only Divas to capture both the WWE Women's and Divas Championship.