Miss Elizabeth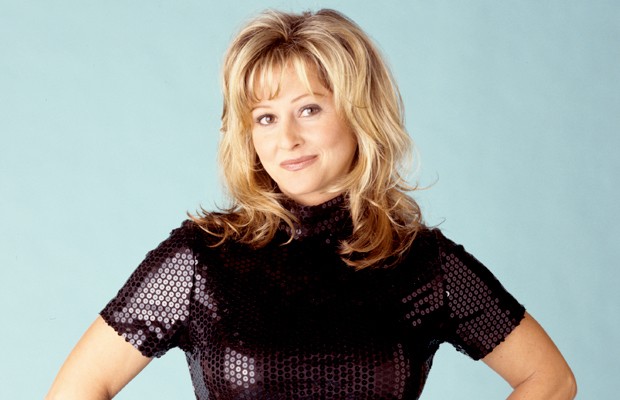 Rare Photos Of Miss Elizabeth In World Championship Wrestling (WCW) | Photos Of Elizabeth With Lex Luger
Decades after making her World Wrestling Federation debut, Miss Elizabeth's impact is still being felt today. Appropriately dubbed the "First Lady of Wrestling," her gentle-yet-influential contributions helped pave the way for all females that followed.
This University of Kentucky graduate was introduced to the professional wrestling industry as a camera operator working at her father's Kentucky television station. Subsequently, she became the announcer and show host for local promotion International Championship Wrestling (using the name Liz Hulette, as she was known to her friends while growing up). It was there she where she met Randall Poffo, a professional wrestler with the stage name "Macho Man" Randy Savage. They would marry in December 1984.

Early Success In The World Wrestling Federation
---
When Savage debuted in the WWF in 1985, he set out on a search to find a manager. Nearly every personality with a manager's license threw his hat in the ring, including Bobby Heenan, Mr. Fuji, Jimmy Hart and Johnny Valiant. In the end, Savage unveiled an attractive, unnamed woman, to which announcer Bruno Sammartino remarked, "She must be some sort of movie star (Photos)." It was then revealed that her name was Miss Elizabeth. Over the next seven years, Savage and Elizabeth's very public rollercoaster relationship provided fans with a soap-opera type romance never before seen in the Federation.
Upon her debut, both fans and WWF Superstars were smitten by her innocent smile and impeccable style. The admiration she received, however, didn't sit well with Savage. The jealous Superstar continually took his frustrations out on his harmless manager, despite the fact that she never acted on anybody's advances. The always-classy Elizabeth, however, took Savage's verbal attacks in stride. Instead of simply walking away, she stood by her man and helped guide him to greatness. She led Savage to that greatness when he defeated Tito Santana on February 6, 1986 in the hallowed Boston Garden for the WWF Intercontinental Championship.
George "The Animal" Steele's infatuation with the lovely Elizabeth fueled the feud between himself and Savage. At WrestleMania 2, Savage's jealous nature surfaced along with his penchant for violence when he soundly defeated Steele. When he lost the Intercontinental Championship to Ricky "The Dragon" Steamboat at WrestleMania III, she helped ensure the successful progression of Savage's career.

The Mega Powers Explode
---
Elizabeth consistently displayed her loyalty to Savage, especially during his October 3, 1987 Saturday Night's Main Event match with newly crowned WWF Intercontinental Champion The Honky Tonk Man. When Savage was blindsided by The Hart Foundation and beaten down by the unscrupulous trio, Savage stepped in front of Savage to protect him from a guitar smashed over his head. When the cowardly Honky Tonk Man shoved her down to the mat, Elizabeth got up and went to the locker room for help. When she returned with Hulk Hogan, fans cheered in unison as "The Hulkster" and the "Macho Man" cleared the ring. Not only did she save her man from immediate danger, but she was responsible for forming one of the greatest alliances in World Wrestling Federation history as the duo became known as The Mega Powers.
At WrestleMania IV, Miss Elizabeth led Savage to the ring an impressive four times as the "Macho Man" defeated "The Natural" Butch Reed, "The Natural" Butch Reed, Greg "The Hammer" Valentine, One Man Gang and "The Million Dollar Man" Ted DiBiase en route to becoming the undisputed WWF Champion. The victory made Elizabeth the first female to manage a WWF Champion. At the premiere SummerSlam on August 29, 1988, Savage and Hogan battled DiBiase and Andre the Giant in a match billed as "The Mega Powers versus "The Mega Bucks." "The Mega Powers'" secret weapon, Elizabeth, stepped onto the ring apron and removed her skirt to reveal her underwear, or rather, a red bikini bottom, that halted the four-man brawl and left the Madison Square Garden crowd screaming for more.
Elizabeth's relationship with Savage reached its boiling point in 1989 when her friendship with Hogan sent "Macho Man" into a jealous rage, culminating with an explosion in the main event at WrestleMania V. Though she remained neutral during the bout, she disassociated herself from Savage when it became clear he had returned to his villainous ways. Elizabeth managed Hogan for a brief period before taking a sabbatical. She returned at WrestleMania VI in the corner of "The American Dream" Dusty Rhodes and Sapphire in a mixed tag team match against Savage and Sensational Queen Sherri.

Elizabeth and Randy Reunite
---
Elizabeth disappeared from WWF airwaves until WrestleMania VII, when Savage lost a retirement match to Ultimate Warrior. Upon his loss, Sherri began beating and kicking the defeated man until Elizabeth emerged from the audience and gave chase to the Sensational One. Shocked by her re-emergence, Savage hoisted Elizabeth high on his shoulder as those in attendance wept at the heartwarming moment.
The devotion Elizabeth and Savage showed each other over their years together would fully blossom at SummerSlam 1991, when the two entered into marriage for television. The following year, when Ric Flair made slanderous remarks about his alleged prior relationship with the beautiful manager, Elizabeth enjoyed double revenge at WrestleMania VIII as "Macho Man" came out of retirement to once again capture the WWF Championship. And although Elizabeth was banned from ringside, she rushed to be by Savage's side to watch his victory and personally slap the taste out of Flair's mouth.
Later that year, without any fanfare, Elizabeth abdicated her position at ringside and parted ways with the Federation. Her final appearance occurred on April 19, 1992 during an overseas tour of England. In the match, Savage pinned Shawn Michaels after Elizabeth, who had been directed backstage by the official, reemerged to prevent Sherri from interfering on "The Heartbreak Kid's" behalf. Though departed, the Elizabeth-Flair storyline continued through most of the spring, which was notably highlighted by Flair and Mr. Perfect playing a voice mail from a woman identifying herself as Elizabeth and saying that she was "waiting at home" and "loved him."
Following Elizabeth's final appearance, the couple divorced. After the decree was finalized late that summer, Savage issued a statement via WWF Magazine revealing that he and Elizabeth were no longer together. The publication of Savage's statement marked, at the time, a rare acknowledgement of the Superstars' private lives for both the World Wrestling Federation and its flagship publication. Savage continued to appear for the company through 1994 with and the exception of his printed statement, his divorce from Elizabeth was neither referred to nor figured into television.

Miss Elizabeth Backstage Stories
---
Miss Elizabeth Contemplates Joining World Championship Wrestling In 1994
Less than two years after parting ways with the World Wrestling Federation, Elizabeth Hulette, famously known as Miss Elizabeth, reportedly considered joining rival promotion World Championship Wrestling in 1994. However, the terms of her contract release from the WWF prevented her from joining the Atlanta, Georgia-based organization at the time.
"Liz Huelette (formerly Elizabeth Poffo, Randy Savage's ex) had considered coming in but her contract release from Titan in 1992 included a non-complete clause through 1995, so it doesn't look like it's going to happen," Dave Meltzer reported in the February 21, 1994 issue of the Wrestling Observer Newsletter.
Meltzer reported a few weeks later that while Hulette was not negotiating with WCW officials at the time, she considered attending a television taping that was being held in the Orlando, Florida metropolitan area. From 1993 through 1997, WCW taped in-ring footage for their syndicated television programs such as WCW Worldwide, WCW Pro, and WCW Prime at the Disney/MGM Studios (now known as Disney's Hollywood Studios) in Lake Buena Vista, Florida (Lake Buena Vista is part of the Orlando–Kissimmee–Sanford Metropolitan Statistical Area).
"Despite what has been reported elsewhere, Elizabeth was not at the Orlando tapings and she is not negotiating to come into WCW," Meltzer reported in the March 21, 1994 issue of the the Wrestling Observer Newsletter. "Apparently she was thinking of going to the tapings but decided against it."
After four years away from the ring, Hulette joined WCW in 1996 to manage "Macho Man" Randy Savage.
Elizabeth Written Off WCW Storylines, Expected To Be Released From Contract
In June 2000, Elizabeth and Lex Luger—Elizabeth's partner both on-screen and off—were written off storylines entirely due to disagreements with creative writer Vince Russo over the direction of their respective characters.
"A couple verbal shots were taken at them during WCW Monday Nitro, but otherwise they are non-existent as far as WCW storylines go," Wade Keller reported in the June 10, 2000 issue of the Pro Wrestling Torch. "WCW has an option on Liz's contract every 90 days and they are expected to terminate her contract at the next opportunity."
Keller continued, "Luger has a guaranteed contract, so his situation is more difficult to deal with. While Vince Russo is frustrated with Luger's incessant unprofessionalism, apparently Eric Bischoff has completely run out of patience for Luger and is taking Luger's attitude problems personally. The locker room belief is that Liz encouraged Luger's behavior and riled him up anytime management asked something of him that they disagreed with."
One WCW performer who grew tired of their backstage antics remarked to Keller, "Lex and Liz's scam was to try to do as little as possible while still getting paid."