ODB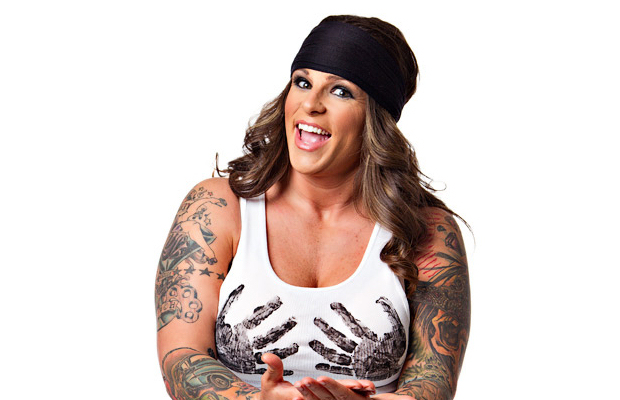 Check Out Photos Of ODB ▸
The three-time TNA Women's Knockout Champion made her much anticipated return to the organization in May 2011 … Longtime fan favorite turned heel in December 2009 when she attacked Tara … Dropped the Knockouts title to Tara at Final Resolution … Won an eight-Knockout tournament to earn a title shot against Tara, beating Traci Brooks, Awesome Kong and Hamada … Regained the Knockouts title on the Monday night edition of iMPACT! on January 4, 2010 with a win over Tara … Lost the belt back to Tara just two weeks later, dropping a best-of-three falls match at Genesis.
Flask-swilling brawler is like The Crusher with two X chromosomes … Power merchant wears down opponents with bearhugs, stiff kicks, and clubbing forearms before putting them away with a running powerslam or a TKO … Has some of the hardest chops of any female wrestler.
Won the designation of "Queen of the Cage" at Lockdown 2009 when she beat Daffney, Madison Rayne and Sojournor Bolt in a steel cage … Competed in Ohio Valley Wrestling prior to joining TNA Wrestling … Held the OVW Women's Championship twice, competing against Katie Lea, Milena Roucka and Serena while there … Has a background in mixed martial arts and hockey before entering the professional wrestling industry … Unorthodox brawler takes pride in being "not another pretty face."
For Your Information
---
Has ODB ever posed nude for Playboy or appeared naked?
ODB has never posed nude for Playboy nor appeared naked.
Does ODB have an account on Facebook?
ODB can be reached on Facebook at www.facebook.com/profile.php?id=827809247.