Paige Opens Up On Her Suspension Last Year: "I Don't Do Drugs" (Video)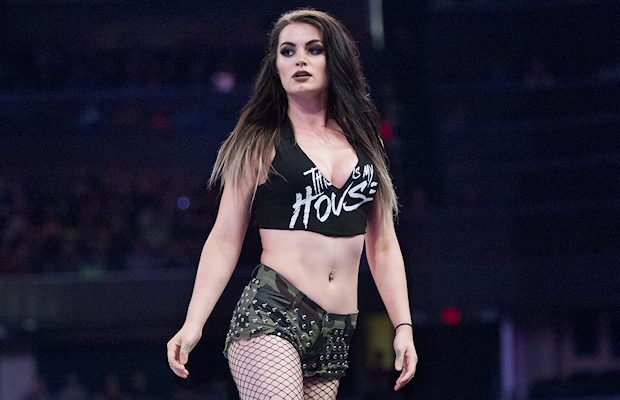 On the latest episode of Total Divas, Paige spoke out on being suspended by WWE last year.
Paige was suspended for violating WWE's wellness policy in August as part of their talent wellness program which tests for substance and drug abuse among other things.
"WWE posted a statement about me failing the wellness policy," Paige said on Wednesday's episode as she was seen crying. "We get drug tested all the time…first of all, I don't do drugs."
"Second of all, I did the test and I passed it," she continued. "They're only suspending me because I didn't take it in the allotted time that they gave me," she said.
Here is a video of Paige's explanation, which includes footage of her crying over the news to former WWE Superstar Alberto Del Rio.
WWE did not release any clips of Paige from the episode, nor is she even acknowledged on WWE.com's recap of the show.
Following the first violation, Paige was suspended in October for 60 days for violating the policy again. The 24-year-old stated on Twitter that she was only taking doctor prescribed medicine.
The wellness program has a strike system meaning that if Paige violates it again, her contract with WWE will automatically be terminated. She was last seen on WWE television in June in a tag team bout featuring Sasha Banks, Charlotte, and Dana Brooke.