Raquel No Longer With TNA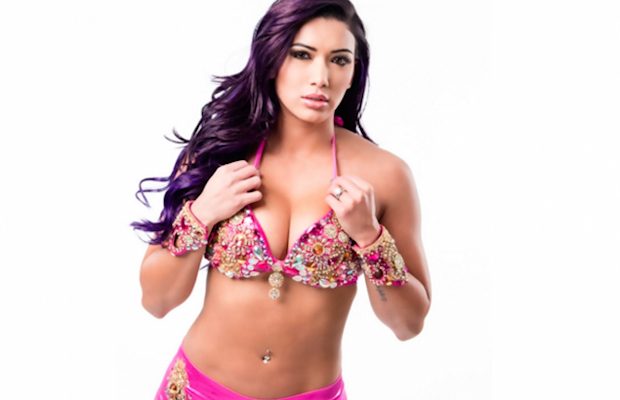 Tough Enough contestant turned Knockout Raquel has parted ways with TNA.
Raquel, whose real name is Gabi Castrovinci, confirmed her TNA status via Twitter when a fan asked if she was still with the company following a tweet that she is accepting bookings:
— Gabi Castrovinci (@RaquelTNA) January 7, 2017
https://t.co/uUrxoPLNR1 pic.twitter.com/ilEncsXATN

— Gabi Castrovinci (@RaquelTNA) January 5, 2017
Raquel debuted in TNA a year ago through a vignette voiceover, discussing the idea of getting "payback" on an individual from her past. She was then involved in a short-lived storyline with Lashley. After the storyline was dropped, she moved on as a fitness guru for The BroMans, briefly teaming up with the tag team in a short-lived feud against The Decay.
Prior to joining TNA, Raquel was a contestant on WWE's Tough Enough revival in 2015. She was eliminated early in the series and was not offered a contract.
Raquel currently holds the Shine Tag Team Championship with Santana Garrett.