Road Warrior Animal Goes On A Facebook Rant About 'People of Color'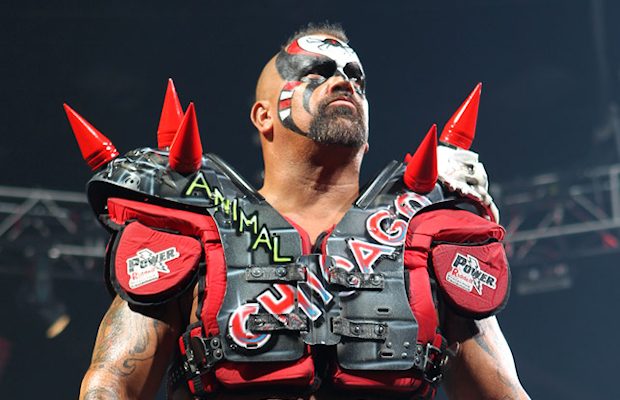 While watching the 59th annual Grammy Awards on Sunday, Road Warrior Animal went on a rant on Facebook about the hip-hop group A Tribe Called Quest and rapper Busta Rhymes making a political statement during their performance.
Joined by 2017 Best New Artist nominee Anderson Paak, they dedicated their performance to protesters "pushing against people in power to represent them," then calling out "President Agent Orange."
"We'd like to say to all of those people around the world, all those people who are pushing people who are in power to represent them: Tonight we represent you," declared the group's MC, Q-Tip.
Rhymes took the political commentary to a higher level when he shouted: "I'm not doing the political clamor right now. I just want to thank President Agent Orange for perpetuating all of the evil that you've been perpetuating throughout the United States. I want to thank President Agent Orange for your unsuccessful attempt at the Muslim ban."
(Rhymes, Q-Tip, and Tribe's Ali Shaheed Muhammad are all Muslim.)
Then, as Tribe's medley segued into the track "We the People," the rappers busted through a wall of symbolic bricks and were joined by extras wearing hijabs. The performance climaxed with Q-Tip raised his fist in the air and chanting, "Resist! Resist!"
Here is what Animal said about this:
Once again Rappers ruin the Grammys with that stupid song with words like resist and no one can tell you what to do. Having people of color Muslim and Mexican come on stage, are you that stupid and can not see that where all the drugs are coming from the southern borders or all the Radical Islamic that promote death to America? Really well legends it's your relative using those drugs ir getting killed by terrorists then you will get it. Insulting performance!
After receiving some backlash from that, Animal went back on Facebook on Monday morning and posted this lengthy apology:
After reading what my post last night on the Grammys I see that I misspoken and I am embarrassed. What I wrote is not what I was trying to get across.I should always do spell check on the manner in which I send my messages and I don't for that, I am sorry , I was stupid. What I wrote by no means reflects how I actually feel, I am not a racist or a bigot or think things happen in certain parts of the country and they don't happen anywhere else. I am a realist I should've should've chosen my words more wisely for that I apologize. I feel horrible for hurting anyones feelings.

I have nothing against people of color, I have nothing against people of Muslim faith, I have nothing against people of Mexico, I have nothing against anybody. I was just making a statement about a song that I did not like that's all.

I should've double checked my post. I should've checked my grammar and should have made certain aim what I was trying to say would come across that way. I made a simple mistake and regret it. I wrote it like a run on sentence. I know it looks like I'm saying these people of certain backgrounds do certain things and I by no means feel that way, so if I offended anyone I apologize. I should know better, you know we all at one time or another get thought in our heads that we want to put in print that when we think it sounds like what we want to say is coming out and after we read it we go omg, that's what I did this morning. It was a mistake I love and respect everyone I could care less if a persons origin or his or her beliefs as long as we all respect each other that's all that matters.

Once again I apologize.

Thanks for understanding