The Rock Addresses Pro-Trump Comments, Update on WWE's Asia Title Tournament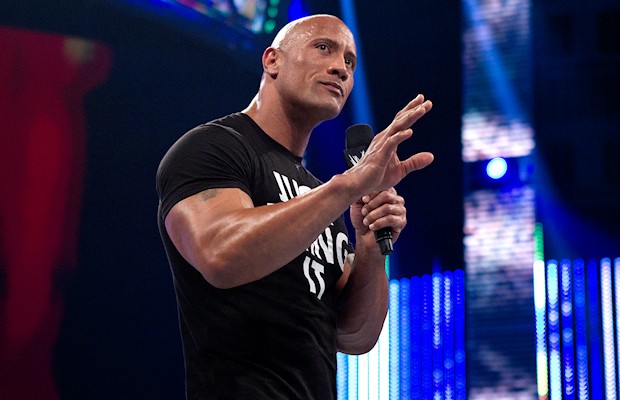 – We noted before that WWE officials are moving forward with plans for a tournament to crown the first-ever WWE Asia Champion following the success of the recent WWE UK Title tournament,. WWE's Canyon Ceman and Ryan Katz recently visited with indie companies in Malaysia and Singapore to scout talents. Below is video of the two at a Singapore Pro Wrestling event:
– The Rock made headlines this past week when he spoke out against comments Under Armour CEO Kevin Plank made in support of President Donald Trump, calling him a real asset for the country as he's a pro-business president. Rock works with Under Armour and has a successful apparel line with them. Rock took to Instagram and posted the following:
I appreciate and welcome the feedback from people who disagree (and agree) with Kevin Plank's words on CNBC, but these are neither my words, nor my beliefs. His words were divisive and lacking in perspective. Inadvertently creating a situation where the personal political opinions of UA's partners and its employees were overshadowed by the comments of its CEO.
A good company is not solely defined by its CEO. A good company is not defined by the athlete or celebrity who partners with them. A good company is not a single person. A good company is a team, a group of brothers and sisters committed to working together each and every day to provide for their families and one another and the clients they serve.
We don't partner with a brand casually. I partner with brands I trust and with people who share my same values. That means a commitment to diversity, inclusion, community, open-mindedness and some serious hard work. But it doesn't mean that I or my team will always agree with the opinion of everyone who works there, including its executives. Great leaders inspire and galvanize the masses during turbulent times, they don't cause people to divide and disband.
My responsibility here is not only to the global audience we serve, but also to the thousands of workers who pour blood, sweat, and tears into making Under Armour strong. A diverse group of hardworking men and women who possess integrity, respect and compassion for one another and the world they live in. Debate is healthy. But in a time of widespread disagreement, so is loyalty. I feel an obligation to stand with this diverse team, the American and global workers, who are the beating heart and soul of Under Armour and the reason I chose to partner with them.

My commitment is as real as my sweat and callouses that thicken daily. #CommittedToThePeople
Follow Marc on Twitter at @this_is_marc. Send any news, tips or corrections to us by clicking here.
WWE Considering Big Turn, Must See New Maryse & Noelle Foley, Triple H Ready to Push Former TNA Star on RAW, WrestleMania 33 Main Events, WWE Star Gets Backstage Heat, New GIFs & Galleries, More