Sami Zayn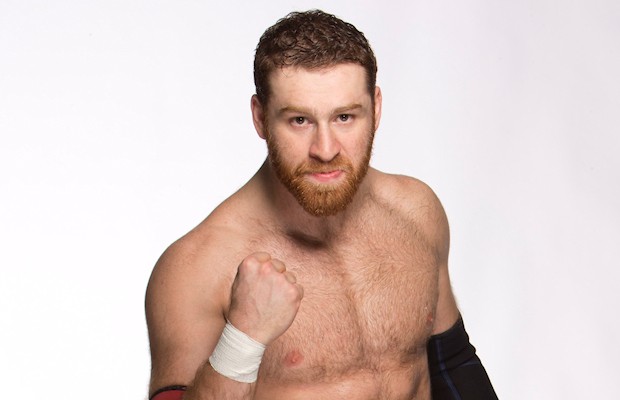 High-flying former Ring of Honor tag team and TV champ El Generico is under contract to WWE as Sami Zayn after competing for EVOLVE, CHIKARA and PWG … Stole the show on back-to-back nights in matches against Samuray Del Sol at EVOLVE 14 and 15 … Beat longtime rival Kevin Steen for the PWG heavyweight title in October, but lost it back to him in March 2012.
Sami Zayn Was Scheduled For Huge Push Before Injury
---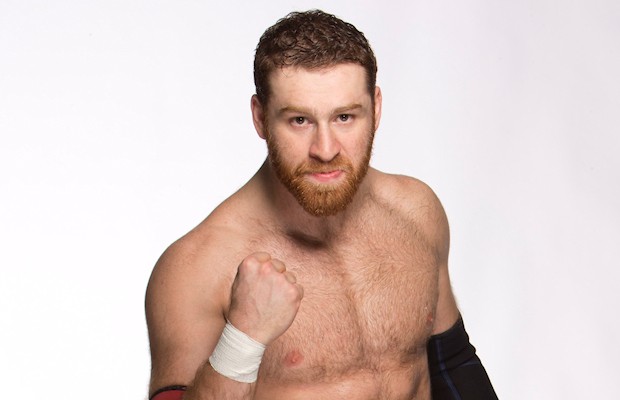 Sami Zayn was going to be a regular member of the main WWE roster if he didn't hurt his shoulder prior to his match against John Cena on the May 4 Raw. Now that he's out, his best friend Kevin Owens has been put in that spot even though Zayn's a face and Owens is a heel.
The news comes from Friday's edition of Wrestling Observer Live where Bryan Alvarez mentioned that Zayn would be full time on the main roster following the May 20 NXT Takeover event. It likely would have seen Owens beat Zayn again leading to Zayn leaving NXT for good with that Samoa Joe debut still likely taking place. Instead, Owens took out Zayn with a powerbomb on the ring apron and Zayn is expected to be out of action for about six months.
Zayn has been with WWE since January 2013. He was a huge signing at the time because he was one of the best indy wrestlers in the world. He made his name as El Generico wrestling in a mask, but when WWE signed him they took the mask off and gave him a new name. Some fans were concerned because of how good he was while wearing the mask, but Zayn quickly showed that he was a tremendous all around performer that is more than just one of the best in-ring performers in the world.
Zayn's shoulder injury was a recurring problem for him going back years before he was in WWE, so long term it's probably for the best that he had surgery done. He's still got a very bright future although for at least the short term it must be pretty frustrating for him since he same so close to being a regular on the main roster.
With Owens now on the main roster, WWE can pick up their feud on Raw and Smackdown where Owens should be an established top heel by the end of the year.