Brittany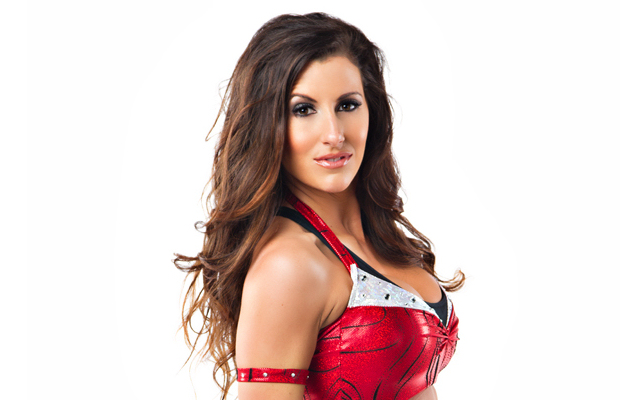 Santana Garrett briefly returned to TNA Wrestling after becoming one of the most in-demand female competitors on the independent circuit over the past few years. The Belleview, Florida, native was known as Brittany. (Continue Reading ▸)
Brittany Photos
---
BRITTANY DRESSES UP AS THE ULTIMATE WARRIOR
BRITTANY'S FIRST TNA PHOTO SHOOT
ANGELINA LOVE TAKES ON BRITTANY
BRITTANY TAKES ON GAIL KIM (WITH LEI'D TAPA) (IMPACT WRESTLING – MARCH 13, 2014)
Going Strong With Brittany
---
In 2013, Garrett competed for SHIMMER, SHINE Wrestling, Women Superstars Uncensored and even TNA Wrestling (she lost to Brooke Tessmacher at One Night Only: Knockouts Knockdown) … Was the sole survivor in a five-on-five women's elimination match presented by Vendetta Pro Wrestling during the 2013 Cauliflower Alley Club reunion, last eliminating Kat Von Heez to earn the victory for her team … Regularly competes against male opponents, including in Belleview Pro Wrestling (where she won the cruiserweight title) and in I Believe in Wrestling.
Garrett had notable feuds against male opponents Chasyn Rance, Shooter Storm and Jayson Falcone in 2013 … Scored victories over Leva Bates, Nikki St. John, Sojo Bolt, Rhia O'Reilly and Taeler Hendrix during the year … Held the Southern Championship Wrestling (Florida) Women's Title … Teamed with Amber O'Neal to win the re-launched Women of Wrestling tag team title in January 2013 … Competed in the tournament to crown the SHINE Champion, but was defeated by Ivelisse in the opening round.
Garrett previously appeared for TNA Wrestling in controversial fashion, portraying the female love interest of Orlando Jordan during his flamboyant bisexual phase in 2010.
For Your Information
---
Background: Brittany was born Santana Garrett on May 22, 1988 in Ocala, Florida. A second-generation wrestler, Brittany is following in the footsteps of her father. She has said, "My dad taught me a lot about the business growing up. He used to wrestle in St. Louis and other territories, and I knew I wanted to become a wrestler as well."
Has Brittany Appeared Nude?: For those curious, Brittany has never posed nude for Playboy nor appeared naked in another public facet.
Find Brittany Online: Brittany has made her presence known on social media with accounts on Facebook, Twitter and Instagram. Her Facebook account is located at www.facebook.com/SantanaGarrett522 while her Twitter handle is BrittanyTNA. Fans can also find Brittany on Instagram at santanagarrett.