Sasha Banks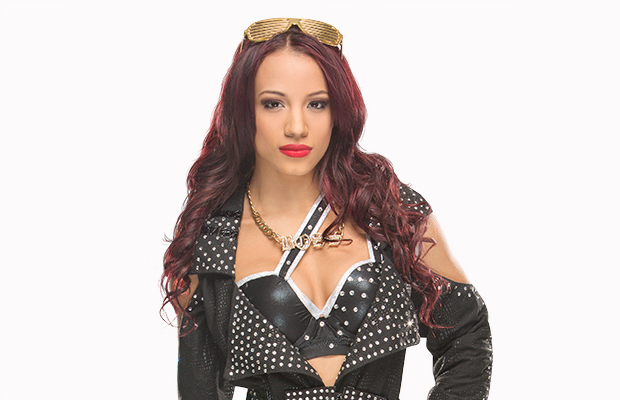 Mercedes Kaestner-Varnado is a professional wrestler currently working for WWE in its developmental branch, NXT. She appears as Sasha Banks. (Continue Reading ▸)

Sasha Banks Photos
---
SASHA BANKS' SEXY BIKINI POOL PARTY PHOTO SHOOT WITH OTHER WWE NXT DIVAS
PAIGE TAKES ON SASHA BANKS (WITH SUMMER RAE) (WWE NXT – DECEMBER 18, 2013)
BAYLEY AND CHARLOTTE TAKE ON SASHA BANKS AND SUMMER RAE (WWE NXT – NOV. 13, 2013)
EMMA AND PAIGE VS. SASHA BANKS AND SUMMER RAE (WWE NXT – OCTOBER 16, 2013)
BAYLEY AND EMMA VS. SASHA BANKS AND SUMMER RAE (WWE NXT – SEPTEMBER 25, 2013)
SASHA BANKS VS. ALICIA FOX (WWE NXT – JANUARY 23, 2013)

Going Strong With Sasha Banks
---
Before joining WWE in August 2012, Kaestner-Varnado appeared as Mercedes KV numerous independent promotions including New England Championship Wrestling, Chaotic Wrestling, Premier Wrestling Federation Northeast, Powerhouse Wrestling and NWA on Fire.

For Your Information
---
Has Sasha Banks Appeared Nude?: As is common whenever a female wrestling star gains a following, fans will flock to the web to see if there are nude images floating around. This is the case with Sasha Banks, a top WWE Diva prospect, as online searches for nude photos of her have gradually increased. None, however, exist. Her bikini photo shoot is the closest thing fans will get to seeing Sasha in a state of undress.
Find Sasha Banks Online: Sasha Banks has made her presence known on social media with accounts on Twitter and Instagram. Her Twitter handle is located @SashaBanksWWE. Fans can also find Sasha on Instagram at sashabankswwe. She does not have an account on Facebook.