Scott Steiner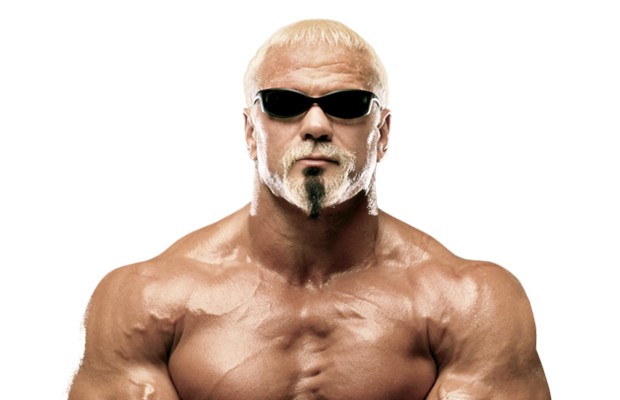 Scott Steiner was an All-American in freestyle wrestling at the University of Michigan. He was trained for a career in the pro ranks by The Sheik. After working for local promotions in 1986, he joined older brother Rick in Jim Crockett Promotions.
From 1992 to 1994 they appeared in WWE—then known as the World Wrestling Federation (WWF)—and became World Tag Team Champions as well as wrestled on the premiere episode of Monday Night Raw in 1993. Following a short stay in Extreme Championship Wrestling (ECW), the brothers returned to World Championship Wrestling (WCW) in 1996. They soon reclaimed the WCW Tag Team Championship, but Scott turned on his brother and joined the New World Order (nWo) as the genetic freak, "Big Poppa Pump."
Steiner shined on his own and won virtually every WCW Championship before it shutdown in March 2001. He reemerged in WWE at the 2002 Survivor Series. The General Managers of SmackDown and Raw vied him, with Eric Bischoff eventually signing him to the Raw brand. "Big Poppa Pump" became a top challenger for the World Heavyweight Championship held by Triple H. Though trumpeting "The Game" in pose-downs and arm-wrestling contests, Steiner was unable to get the title away from him. Steiner would part ways with WWE in 2004.
These days, Steiner remains active on the independent wrestling circuit and occasionally reunites with his brother. No matter where he goes, he always gives a shout-out to all his freaks. In the words of the man with the largest arms in the world, "Holla if ya hear me!"