Shawn Michaels On Why The Undertaker Never Joined The Kliq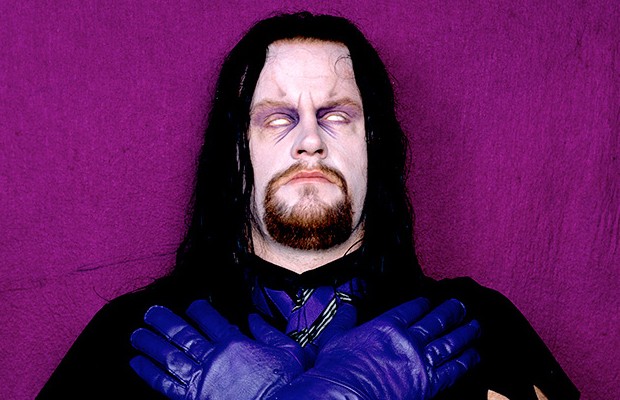 During an interview with Sports Illustrated, Shawn Michaels explained why The Undertaker never joined The Kliq.
"'Taker was great friends with Kevin and Scott Hall," said Michaels. "We've always got along, too, and clearly now we're closer than ever, but 'Taker had his own crew. He ran with Yoko and the Godwins and some other guys, and we hung out with them a bunch.
"The Undertaker wasn't in the Kliq, and it's the same with John Cena and me. We've always gotten along well, but we never rode up and down the road together. Scott and I have known each other since the '80s in our days wrestling in Kansas City. I specifically asked to work with Kevin and wanted to have him on my side, so he comes in the door and started riding with me. Everyone knows the story with Hunter—he came in and knew that we weren't well-liked, but he wanted to hang us with us anyway. Scott worked with Sean on his first night on Raw, and he sort of has that Curt Hennig gene in him. Curt always grabbed a young guy and said, 'You're jumping in the car with me,' and that's what Scott did with Sean.
"That's how all of that happened, and we were all just running around, and then, one day, somebody called us a name, and it stuck. This faction of people turned into this ominous thing in the wrestling business, and that's what is great about the wrestling business. You can become anything you want."
Michaels admits that he and the Kliq could not resist playing into all of the rumors that constantly hovered over them. When WWE talent would complain one night, for example, that The Kliq owned the locker room, they would then see a sign the very next day that read "KLIQ ONLY" on the locker room door.
"Sometimes, and I don't mean it disrespectfully, the easiest people to work in the wrestling business are the people in the locker room," said Michaels. "One of the things we were never very good at was when something appeared to bother someone—or someone started to say something that may not have been true—well, then, we'd just make it true. There were times that we'd be in the locker room there before everyone else, and a guy would walk in, say, 'Is this the Kliq locker room?' So we'd draw with a sharpie on the back of a program and write 'Kliq locker room'. I can promise you that none of those signs were ever on WWE letterhead."
Michaels also talked about how hard he had to train for his match against Kurt Angle at WrestleMania 21 and reveals which WWE Superstars he would like to have a WrestleMania match against if he was still competing in the ring. You can check out the interview here.