Sheamus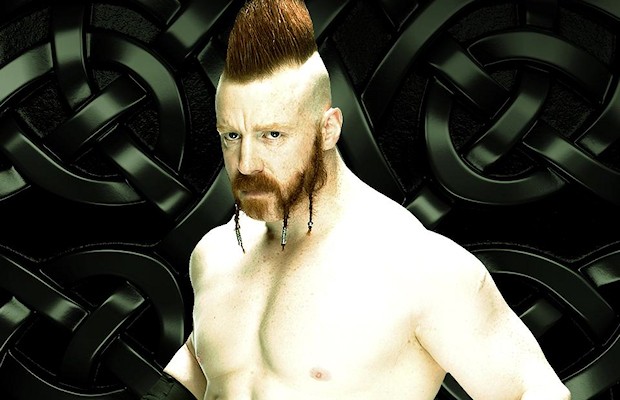 Over the course of his relatively young career, Sheamus has created a legacy that would make most veterans envious.
Latest Sheamus News, Photos and Videos ▸
Sheamus on PWPIX.net, your go-to source for the latest news, rumors, photos and videos on the modern-day Celtic Warrior . . .
Who Is Sheamus? ▸
Since debuting in 2009, the Celtic Warrior has already staked claim to the WWE Championship, United States Championship and King of the Ring crown. And he's not done yet . . .
Sheamus With His Girlfriend | How Did Sheamus Look Like As A Child? | Sheamus With No Beard | Check Out More Sheamus Photos
About Sheamus
---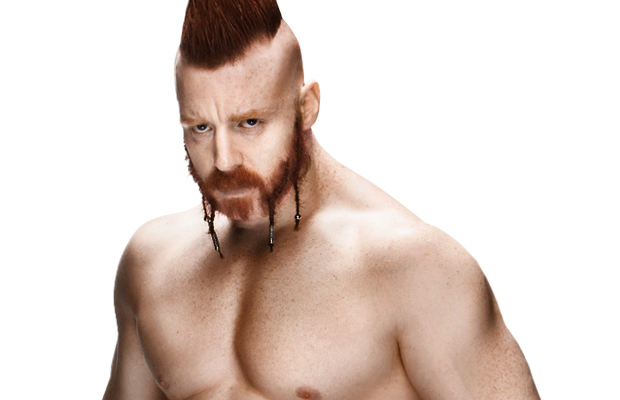 Since debuting in 2009, Sheamus has already staked claim to the WWE Championship, United States Championship and King of the Ring crown. And he's not done yet.
After a few months of annihilating ECW's locker room, the Celtic Warrior moved to Raw, where he truly began to shine. In September, he won a Battle Royal to earn an opportunity at John Cena's WWE Championship at WWE TLC: Tables, Ladders & Chairs. Competing in a Tables Match, the Great White sent Cena sailing through an unforgiving table to claim his first WWE title.
As the first-ever Irish born WWE Champion, Sheamus proudly defended the gold before losing it to Cena at Elimination Chamber. But it wouldn't be long before the fiery-haired Superstar would stake claim to the gold once again. In June 2010, he turned back Cena, Edge and Randy Orton to become a two-time titlist.
Sheamus continued to cement his place in history when he defeated John Morrison in the finals of a 16-Superstar tournament to become King of the Ring. The win placed him in an elite fraternity with other past Kings, including Bret Hart, "Stone Cold" Steve Austin and Triple H.
In March 2011, Sheamus defeated Daniel Bryan to capture the United States Championship. During his reign, he was drafted from Raw to SmackDown, where he evolved into one of WWE's most popular Superstars.
Having finally cemented himself as a fan favorite, Sheamus carried the momentum from the previous year into the 2012 Royal Rumble, where he defeated 29 other competitors to add yet another milestone to his ever-expanding career resume.
Sheamus News Archive
---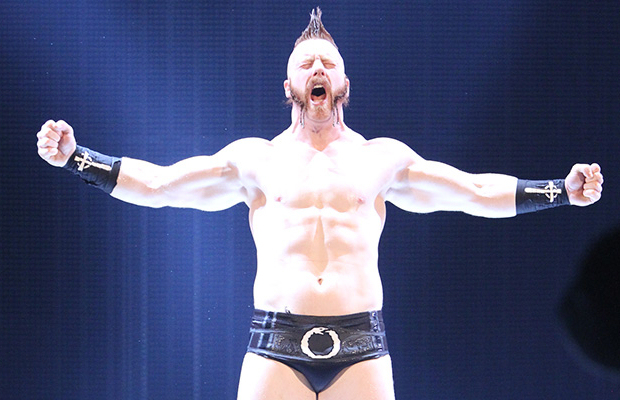 Sheamus Wins The Money In The Bank Briefcase
June 14, 2015 – At Money in the Bank in Columbus, Ohio, Sheamus won the Money in the Bank Contract Ladder Match to earn a guaranteed shot at the WWE World Heavyweight Championship. The 37-year-old defeated Dolph Ziggler, Kane, Kofi Kingston, Neville, Randy Orton and Roman Reigns in the annual contest.
With the victory, "The Celtic Warrior" now has the opportunity to "cash-in" his Money in the Bank contract for a WWE World Heavyweight Championship Match and go one-on-one with whoever holds the title. He was originally slated to win the Intercontinental Championship at Elimination Chamber on May 31, 2015 until creative plans were changed at the last minute.
Many fans believed Reigns would capture the Money in the Bank briefcase at the annual event. He was originally tapped to win the WWE World Heavyweight Championship at WrestleMania 31 on March 29, 2015, but creative plans were changed after his 2015 Royal Rumble Match victory win was negatively received from fans.
WWE decision-makers made an earnest attempt to get Reigns over as a babyface, which included a vote of confidence from popular Superstar Daniel Bryan, but members of the WWE Universe weren't having any of it. Therefore, in the days leading up to WrestleMania 31, creative plans were altered with Seth Rollins cashing in the Money in the Bank contract to swipe the WWE World Heavyweight Championship away from Reigns and then champion Brock Lesnar.
Sheamus Arrives To WWE
---
Irish wrestling fans were smiling widely upon Sheamus during his WWE television debut on the June 30, 2009 episode of ECW. With his name shortened from Sheamus O'Shaunessy, "The Celtic Warrior" arrived to the ECW brand as part of the New Superstar Initiative and earned his first victory over a "local competitor" (independent wrestler Oliver John). He soon entered into a critically acclaimed rivalry with Goldust after defeating "The Bizarre One" on July 28, 2009 on ECW. After exchanging victories in the ensuing weeks, the two Superstars competed in a No Count-Outs, No Disqualifications Match on the September 1, 2009 episode of ECW which resulted in Sheamus coming out on top. The Irish grappler began feuding with Shelton Benjamin that was hot-shot into a deciding match on October 27, 2009 on ECW with Sheamus reigning supreme. His program with Benjamin ended prematurely due to Sheamus being transferred to the Raw brand.
Sheamus made his Raw debut on October 26, 2009, defeating Jamie Noble in a squash match. With continued assaults in the ensuing weeks, "The Celtic Warrior" caused Noble to retire, and, in lieu of competition, assaulted color commentator Jerry "The King" Lawler and timekeeper Mark Yeaton on Raw on November 16, 2009. He made his first appearance at a WWE pay-per-view event the following week at the Survivor Series, where he was part of Team Miz in a Traditional Survivor Series Elimination Tag Team Match—alongside United States Champion The Miz, Dolph Ziggler, Drew McIntyre and Jack Swagger, Sheamus faced the explosive squad of Intercontinental Champion John Morrison, Evan Bourne, Finlay, Matt Hardy and Shelton Benjamin in the opening contest. Sheamus eliminated fellow Irish grappler Finlay and made the winning pinfall to eliminate Morrison — the opposing captain — and survive alongside McIntyre and The Miz.