Stacy Keibler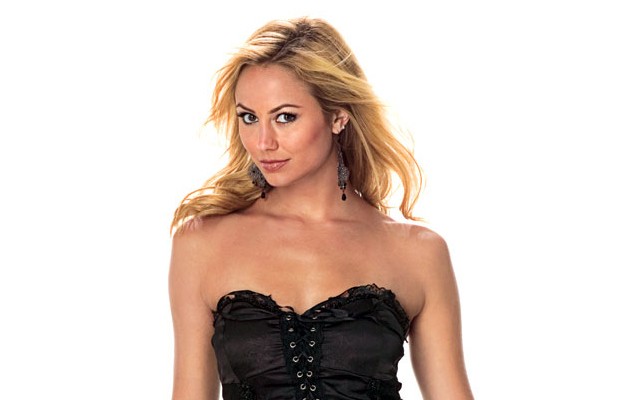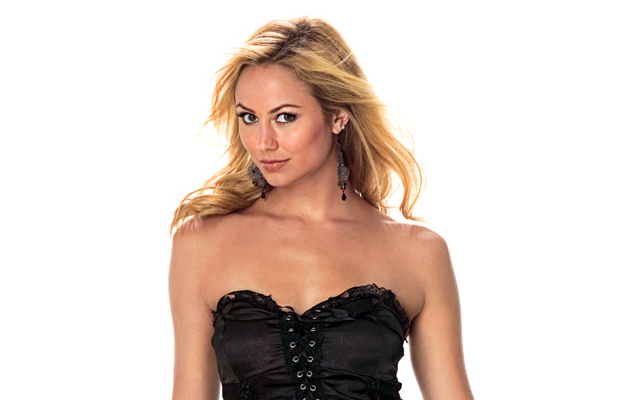 At more than 41 inches in length, Stacy Keibler's legs seem to go on forever. Just like her entrance theme suggests, she certainly knows how to use them.
SEE REVEALING ANIMATIONS OF STACY KEIBLER
SEE BIKINI PHOTOS OF STACY KEIBLER WHEN SHE WAS 20-YEARS-OLD
STACY KEIBLER GETS MARRIED – SEE PHOTOS OF THE FORMER WWE DIVA IN HER WEDDING DRESS
STACY KEIBLER GETS MARRIED – SEE PHOTOS OF THE FORMER WWE DIVA WITH HER HUSBAND
PHOTO OF STACY KEIBLER COVERED IN MUD
Sexy photos of Stacy Keibler as Miss Hancock
Photos of Stacy Keibler at the Oscars
Stacy Keibler Photo Gallery (Set One)
Stacy Keibler Photo Gallery (Set Two)
Stacy Keibler Photo Gallery (Set Four)
For Your Information
---
Has Stacy Keibler ever posed nude for Playboy or appeared naked?
Stacy Keibler has declined two offers from Playboy to pose naked for their magazine. She has never otherwise appeared fully nude.
Does Stacy Keibler have an account on Facebook?
Stacy Keibler can be reached on Facebook at www.facebook.com/stacykeibler.
Does Stacy Keibler have an account on Twitter?
Stacy Keibler can be reached on Twitter at twitter.com/StacyKeibler.
Going Strong With Stacy Keibler
---
A former Baltimore Ravens cheerleader, Stacy Keibler broke into sports-entertainment by winning a contest held by World Championship Wrestling designed to find a new Nitro Girl. Within months of her debut, it was clear that the leggy Diva was destined to become much more than a member of an ensemble dance team. She soon broke free to become the valet, Miss Hancock.
Following the World Wrestling Federation's acquisition of WCW in 2001, Stacy remained loyal to her roots and joined The Alliance. While the faction of WCW and ECW Superstars was universally despised, WWF fans found it too hard to boo the beautiful newcomer, especially after seeing her during the Invasion pay-per-view.
Stacy's early managerial efforts saw her guide the careers of Bubba Ray and D-Von Dudley. Known as the "Duchess of Dudleyville", she often distracted her team's opposition. The sexy ploy carried the Dudleys to numerous victories, but when it resulted in a loss for Bubba and D-Von, the team drove the Diva through a table, signifying the end of the relationship.
Stacy's managerial career also landed her by the side of Scott Steiner and Test, but it was her in-ring action that truly excited audiences. In March 2004, she competed in the biggest match of her career when she participated in WrestleMania XX's Playboy Evening Gown Match alongside Miss Jackie (against Torrie Wilson and Sable). Despite having never graced the pages of Playboy (she's rumored to have declined numerous invitations to pose nude), Stacy's participation made it one of the event's most memorable matches.
The popularity Stacy gained while competing for WWE ultimately led her to a career in Hollywood. Her most well-known role saw the Diva dance all the way to the final episode of ABC's hit series Dancing with the Stars. She also landed recurring roles on George Lopez and What About Brian.