Stephanie McMahon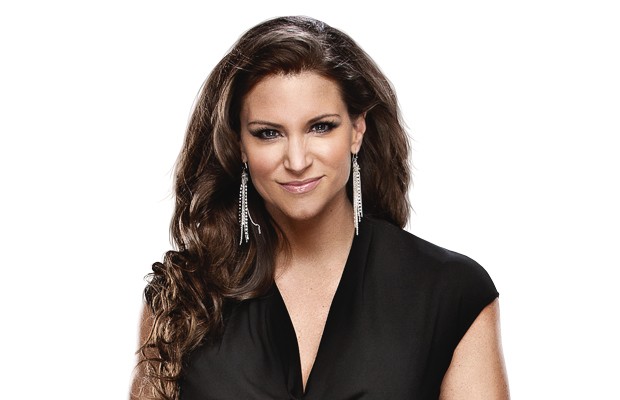 Proving that the apple doesn't fall far from the tree, Stephanie McMahon has transformed herself into one of the most powerful personalities in sports-entertainment. Continue Reading | New Photos Of Stephanie McMahon Showing Off Her Boobs | Revealing Stephanie McMahon Photos | Busty Photos Of Stephanie McMahon | Stephanie McMahon Talks About Her Boobs | Did Stephanie McMahon Have A Relationship With Randy Savage? | Would Stephanie McMahon Pose For Playboy? | Stephanie McMahon's Wardrobe Malfunctions | What Is Stephanie McMahon's Bra Size? | Stephanie McMahon In A Bikini | Stephanie McMahon's Underwear Exposed | Stephanie McMahon's Marriage To Triple H | Love Life Put To The Test | The McMahon-Helmsley Era | Back In Power | More Stephanie McMahon Photos

Stephanie McMahon Photos
---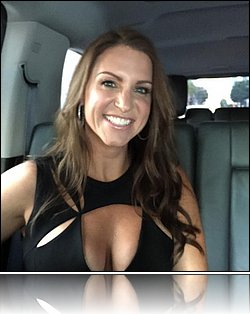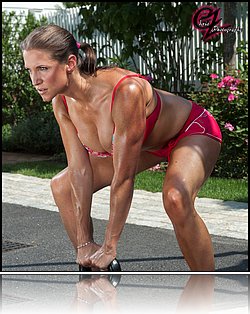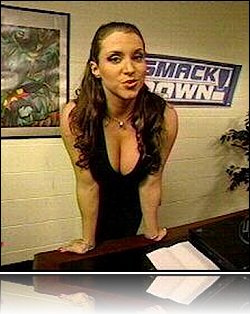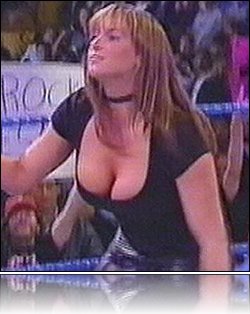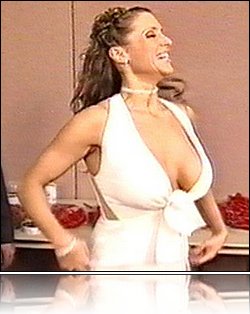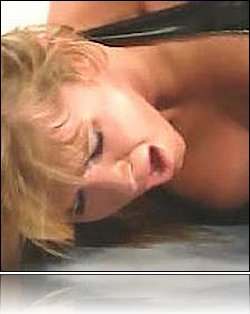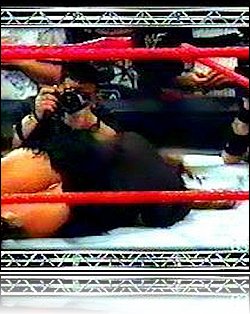 Stephanie Explains Why She Had Her Breasts Enlarged
---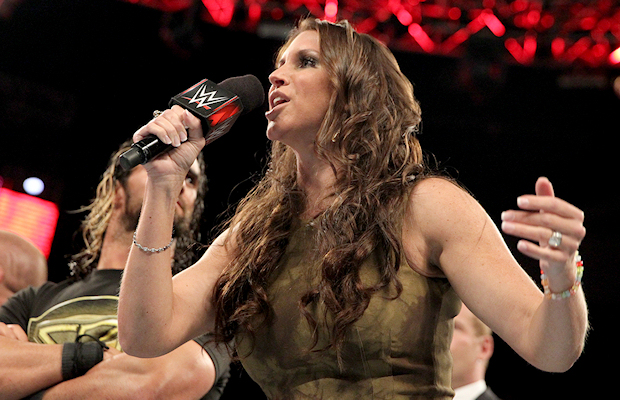 In July 2001, Stephanie McMahon reemerged on television with a new pair of gigantic, silicone-enhanced breasts, whether by design or otherwise, put the WWE Divas' plastic in the shade. Amidst speculation concerning her noticeably enlarged chest, Stephanie said on August 14, 2001 during an appearance on The Opie and Anthony Show that she underwent breast augmentation surgery the previous month—shortly before she became the fictional owner of Extreme Championship Wrestling (ECW). She claimed that her decision was provoked by seeing a sign in the audience suggesting that her breasts sagged. With the augmentation, McMahon revealed that her bra size was a D.
Photos Of Stephanie McMahon Showing Off Her Boobs ▸
Linda McMahon addressed her daughter's breast endowment months later during an interview with the official WWF website, stating, "My first concerns are always with health issues. Stephanie had thoroughly investigated the procedure, and she had answers to all the questions that I asked, and so I felt comfortable that if that was something that she wanted to do, then she should proceed, and she had my full support."
On April 30, 2015, Chris Jericho brought his uncensored podcast to the WWE Network with Stephanie as his special guest. While reminiscing on some memorable segments the two shared on Raw, Stephanie addressed the naysayers commenting on her breast augmentation on Twitter.
"Well there was a lot of people actually, 'cause I was reading all the Twitter comments about ten questions you should ask me and all that kind of stuff and there were a lot of naysayers in terms of my breast enhancement surgery, or augmentation, whatever you want to say. But what had happened was, at one point in time I was heavier and then I had lost some weight and I didn't like the way I looked and I wasn't confident in how I looked. And so it was my own personal decision to have that done and I was proud of what I did," Stephanie said.
Stephanie's augmentation was acknowledged on the August 13, 2001 episode of Raw is War as Chris Jericho mocked her chest's sudden growth. On the TitanTron, Jericho had a video still of a less-endowed Stephanie from the prior year shown alongside a more buxom shot taken the previous week to compare and contrast. Adding insult to injury, Jericho snarked, "It seems like our little billionaire princess sure has grown over the last year! Well, in two specific places at least! Talk about foreign objects – you wanna say let the bodies hit the floor? I would say let the boobies hit the floor!" Stephanie, now concealing her chest with her arms, shrieked, "I don't know what you're talking about Jericho! You must have some kind of an imagination!"
When the subject was acknowledged in a semi-joking manner during a creative meeting, Stephanie said that she would be happy to go along with the angle if the other writers believed it would elevate Jericho. "She's a great sport," remarked one of her co-workers to the Pro Wrestling Torch.
Stephanie stated on October 17, 2002 during an appearance on The Howard Stern Show that she underwent the procedure due to her belief that her boobs looked like "melted packets of butter."
"I had boobs when I was heavier and I lost a lost a lot of weight and they were like melted packets of butter," remarked McMahon. "I just didn't like the way they looked."
McMahon also contemplated a second augmentation due to recent weight loss making her breasts smaller.

For Your Information
---