Summer Rae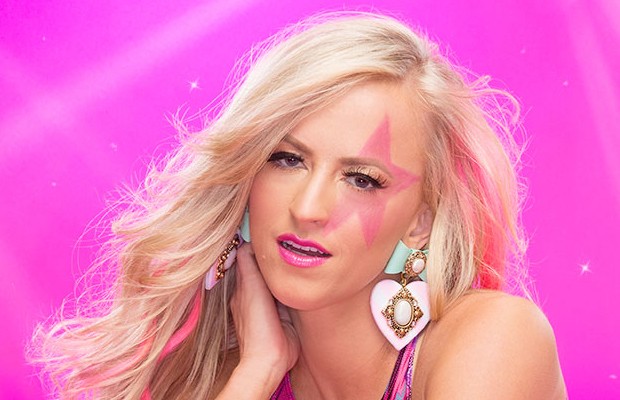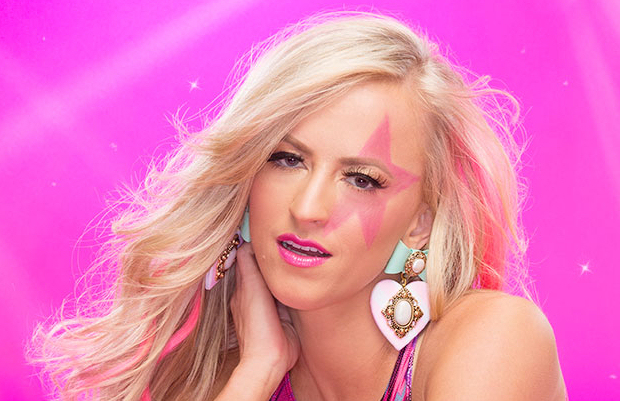 When you're as stunning as Summer Rae, you expect men to fall to your feet. And since the blonde bombshell made her WWE debut in 2013, that's exactly what many have done.
Have Nude Photos and Videos Of Summer Rae Leaked Online? →
Coming off the heels of nude photos and videos of Paige leaking online without her consent, Summer Rae could be the victim of a similar hacking. Click here for details…
Summer Rae Pays Tribute To WWE Hall of Famer In This Photoshoot | Summer Rae In An Aqua Dress | Photos Of Summer Rae In NXT | More Summer Rae Photos
Have Nude Photos and Videos Of Summer Rae Leaked Online?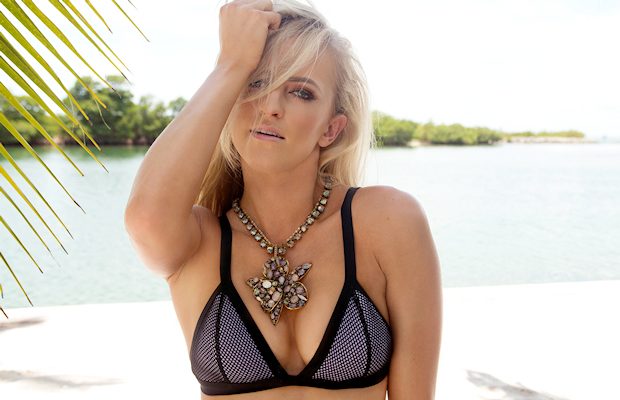 Have nude photos of Summer Rae leaked online?
Coming off the heels of nude images and videos of WWE Superstar Paige leaking online, rumors began circulating that this hacking scandal involved other women from the wrestling world.
Summer Rae is one of those women.
Photos allegedly of Summer Rae in states of undress and fully naked have appeared online.
The WWE Superstar, however, moved to deny the photos are of her.
She wrote on Twitter, "As they say, dont believe everything you see on the internet.
"There's people out there with a lot of time on their hands & a big imagination."
Fans are split on whether the photos are her or not.
Some photos that are clearly hers (where she is wearing clothes), Summer Rae is holding a mobile phone with a distinctive case.
That same case appears in other provocative pictures, but her face cannot be seen.
Some fans say the case is photoshopped while others believe she is telling the truth.
There is also an alleged nude photo of Summer Rae in a red and black bikini which she has slightly pulled down to partially expose her breasts.
While Summer's face is not visible in the photo, it looks like her since this picture shows the WWE Superstar wearing the very same bikini.
This comes after explicit images of Paige, and former WWE Divas Maria Kanellis, Melina Perez, and Victoria leaked online.
Paige claimed the photos of her were private and shared without her consent.
Multiple explicit videos featuring Paige surfaced online, including one with WWE Superstar Xavier Woods and former WWE Superstar Brad Maddox.
Two videos show Paige performing a solo act with a sex toy, another engaging in oral sex, and there are least six other videos of her having sexual intercourse with men.
About Summer Rae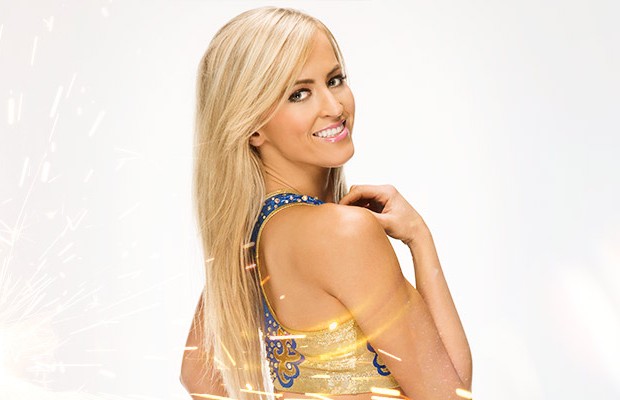 They say behind every great man is a great woman. Given all this, Fandango's immediate impact in the ring and on pop culture at large should have been no surprise with Summer Rae in his corner.
A devil in a blue dress on the arm of the dancing king, Summer proved herself to be far more devious than the average Diva. Tangoing at Fandango's side, this fleet-footed femme fatale mixed her cutthroat instincts from her days in WWE NXT with her traffic-stopping good looks to become one of the premiere wild cards in the Divas division.
Using her unique blend of beauty and brains, Summer swung more than one contest in the favor of her boogieing boy toy. She has lured opponents into sneak attacks from Fandango, and even when she's not actively interfering in the action, her sultry moves at ringside always provided a ready-made distraction for Fandango's opponents.