Emma
Tenille Dashwood is an Australian professional wrestler best known as Tenille Tayla. She is currently signed to WWE, where she appears on Raw as Emma.
Tayla, a product of the Storm Wrestling Academy in Calgary, Alberta, Canada, reportedly earned a WWE developmental contract following a tryout at Florida Championship Wrestling's base in Tampa, Florida. She announced in July 2011 that she would be undergoing surgery on her shoulder, which had caused her problems throughout her wrestling career.
Prior to joining WWE, Tenille notably competed for Shimmer Women Athletes. She is also a two-time SuperGirls Champion, the lone championship of the SuperGirls promotion in British Columbia.

EMMA FEATURES
| | | |
| --- | --- | --- |
| | A former Diva has returned to WWE! | |
Emma, who was released Wednesday by WWE after being arrested for shoplifting at Wal-Mart, has been reinstated by WWE.
"Upon further evaluation, WWE has reinstated Tenille Dashwood (WWE Diva Emma) but will take appropriate punitive action for her violation of the law," the company announced on its official website Wednesday evening.
According to TMZ.com, WWE officials overreacted to Dashwood's arrest and changed their minds on the firing.
The website has published a report concerning her rehiring with sources close to this bizarre situation stating, "WWE officials quickly realized they overreacted, because their action would open the floodgates to fire a gaggle of wrestlers for fighting outside the ring, DUI and all sorts of other misdeeds."
It was speculated that Dashwood's initial termination may have been triggered by the Australian native having her work visa revoked due to the arrest. F4WOnline.com reporter David Bixenspan, however, confirmed on Twitter through the Hartford police department that there's no reason for Dashwood's arrest to affect her residency status in the United States.
News broke Tuesday that Dashwood was charged with sixth-degree larceny after she stole a red iHome Slim Swivel iPad mini case valued at $21.14. from the Wal-Mart department store located on 495 Flatbush Avenue. The alleged theft was reported to police at approximately 1:00 p.m. and she was released at 2:13 p.m. WWE held a show Monday at the XL Center, which is three miles away from the store.
WWE issued a statement to various news outlets explaining that Dashwood was "ultimately responsible for her personal actions." She appeared in community court Tuesday and was sentenced to one hour of community service, according to her lawyer, Hubert Santos. When she completes the community service, the charge will be dismissed, her lawyer said.
Santos told Hartford-based publication The Courant outside the courtroom that his client's arrest was the result of a mistake. She was using a self-checkout machine at the Hartford Wal-Mart when she purchased approximately $30 of items but forgot to pay for an iPod or iPad case, Santos said.
Prior to her release, Emma was partnered on-screen with Santino Marella after a successful stint in WWE's developmental promotion. According to the official WWE website, Dashwood's character is known for having "wacky attitude and quirky confidence."
| | | |
| --- | --- | --- |
| | This WWE Diva is taken | |
Who is Emma dating? That is the question.
The WWE Diva is currently dating a person from outside of the wacky world of professional wrestling. Here is photo of the two together (also notice WWE NXT Diva Bayley, who is dating independent wrestler Aaron Solo).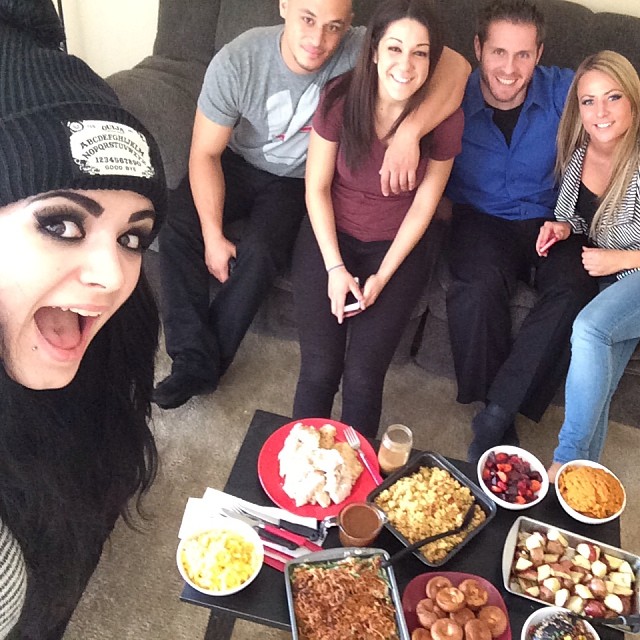 Latest Headlines