WWE Issues Statement On The Passing Of George "The Animal" Steele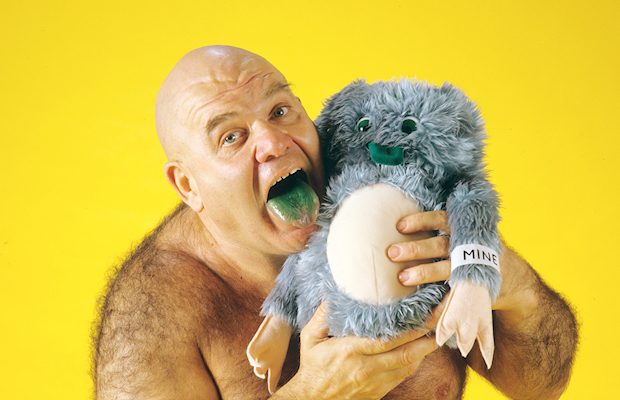 The wrestling world received some sad news Friday morning as word began spreading on social media that WWE Hall of Famer George "The Animal" Steele died the night before at the age of 79.
Steele entered hospice care on Thursday, longtime wrestling agent Eric Simms said in a Facebook post. Last May, Steele revealed that he was dealing with serious health issues. He was diagnosed with Crohn's disease in 1988 and had his colon removed in 2002.
WWE issued this statement on Friday morning confirming news of his passing:
George "The Animal" Steele passes away

WWE is saddened to learn that WWE Hall of Famer William James Myers, known to fans as George "The Animal" Steele, has passed away at the age of 79.

Steele was one of the wildest and most unpredictable Superstars in sports-entertainment history. Yet, despite his green tongue, hairy torso and insatiable appetite for turnbuckle pads, "The Animal" was a very well-educated man. Prior to breaking into sports-entertainment, Steele received his Master's Degree from Central Michigan University and became a high school teacher and wrestling coach in the Detroit area.

It was during his teaching stint that he began moonlighting in sports-entertainment, working in the Detroit-area promotions. Steele's first WWE appearances took place in 1967, when he began a heated rivalry with WWE Champion Bruno Sammartino. For nearly 20 years, Steele was a reviled villain, managed by the likes of fellow WWE Hall of Famers The Grand Wizard, "Classy" Freddie Blassie, Capt. Lou Albano and Mr. Fuji. His classic main events against Sammartino, Pedro Morales and Bob Backlund saw him come close to winning the WWE Championship on many occasions.

Remember the career of the wild and unpredictable WWE Hall of Famer George "The Animal" Steele.

In 1985, however, Steele was embraced by the WWE Universe and changed the course of his career. After The Iron Sheik and Nikolai Volkoff abandoned him during a match, Steele fell back under the tutelage of the then-beloved Albano. His transformation was remarkable, as one of the most hated men in the sport became one of its most loveable figures. Long after his in-ring retirement and WWE Hall of Fame induction, George "The Animal" Steele's name still evoked terror for one generation of WWE fans and warm smiles for another.

WWE extends its condolences to Steele's family, friends and fans.