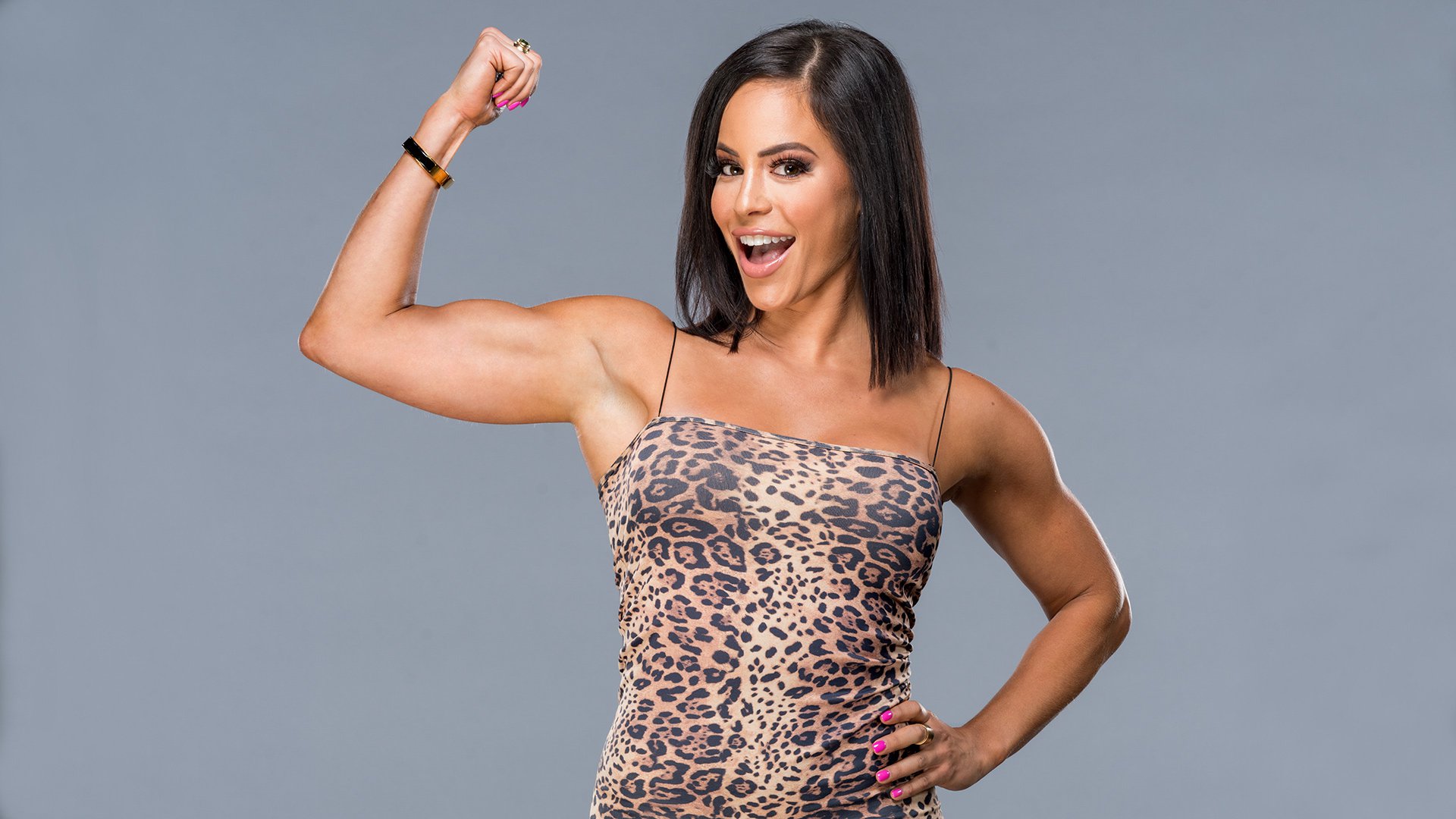 Whether it's in the ring after a hard-fought victory or backstage before a match, Charly Caruso — real name Charly Arnolt — pulled no punches in asking the most revealing questions that WWE fans had on their mind.
With a background in broadcast journalism, Caruso joined WWE in 2016 as an announcer for NXT. She became part of the backstage announce team for SmackDown in July 2016 and ultimately Raw three months later.
Caruso should have asked for hazard pay as her interviewees were often unable to answer her questions owing to verbal and/or physical confrontations with rivals. Caruso somehow managed to keep her cool through it all.
In addition to her backstage role on Raw, Caruso often moderated the kickoff show before pay-per-view events. The Indianapolis native deftly interacted with a rotating cast of opinionated panelists, and canvassed their predictions about what is going to happen later in the night.
After almost five years with WWE, Caruso spread her professional wings elsewhere. And the destination she landed on was ESPN. News broke on March 30, 2021 that Caruso had joined the sports network full-time. The versed broadcaster began with ESPN in September 2018 as a part-timer with spots on First Take and SportsCenter. In addition to those shows, she contributes to ESPN+'s weekday morning show, SportsNation, and other digital series across the streaming service.
There was a lot of online speculation about her WWE exit. What did she make of it?
"The contract was coming up. Instead of renewing, I'm moving on," Charly told TV Insider. "Everyone is going to have their own opinions regardless. I never had any issues while I was at WWE. Nothing bad happened. As far as I'm concerned, I'm leaving on a positive note and beginning what I believe to be the next step in my career."