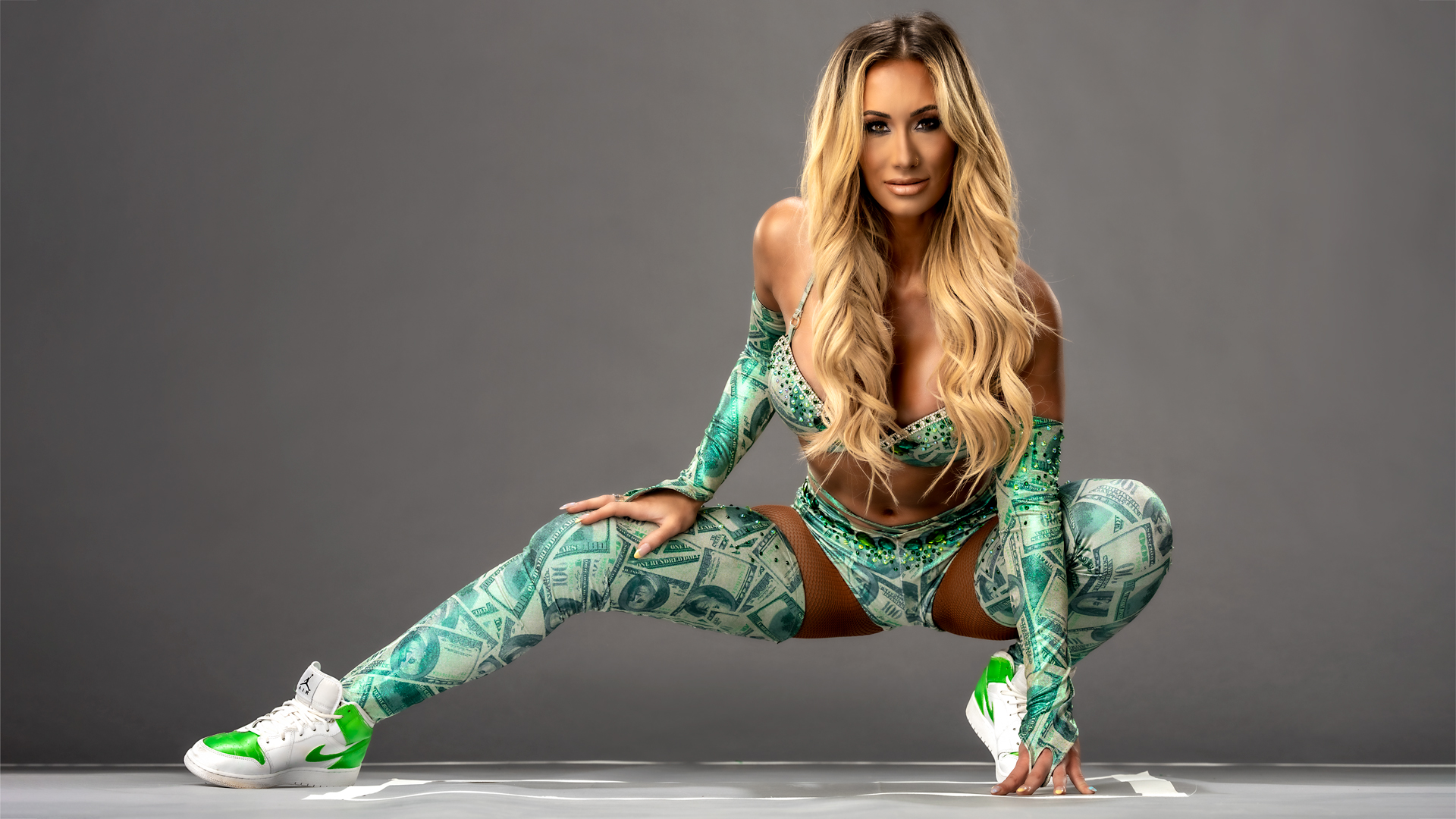 Despite calling herself "The Princess of Staten Island," Carmella possesses enough New York grit for all five boroughs. Her fabulous debut in October 2014 put the entire NXT women's locker room on notice, as Carmella displayed a potent submission move in a decisive win over Blue Pants.
Carmella gained valuable experience in 2015, competing against Alexa Bliss, Emma, and Eva Marie. In July 2016, Carmella got drafted to SmackDown and made an immediate impact. She won the first-ever Women's Money in the Bank Ladder Match, and after holding on to her championship-opportunity briefcase for nearly a year, cashed in on Charlotte Flair to win the SmackDown Women's Championship two nights after WrestleMania 34.
Carmella formed a long-time partnership with R-Truth and together they won the second edition of the Mixed Tag Team Challenge tournament. She often helped R-Truth defend his beloved 24/7 Championship. The duo split up in October 2019 when R-Truth got drafted to Raw, while Carmella continued to prove dominant on SmackDown.
Despite her incredible achievements, Carmella ruthlessly reemerged on SmackDown with an "untouchable" persona, making it clear that her best days still lay ahead. If that wasn't enough, the stunning Superstar then became the self-professed "Most Beautiful Women in All of WWE" and began putting anyone in their places that felt otherwise.