Awesome Kong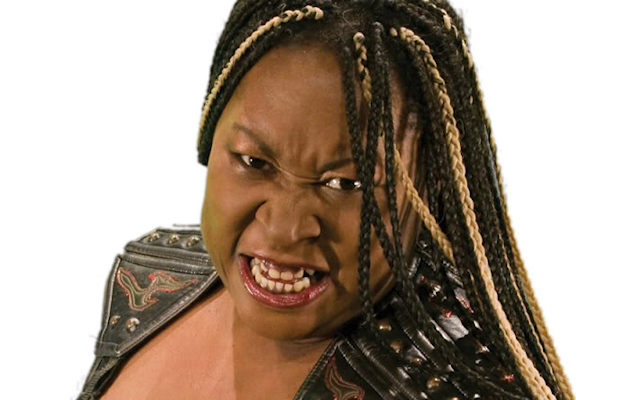 PHOTOS OF AWESOME KONG SLIMMED DOWN | Photo of Awesome Kong's wrestling-shaped wedding ring | Photos of Awesome Kong and her boyfriend turned husband | Photos of Kharma's return at the 2012 Royal Rumble | Photos of Awesome Kong getting down on the dance floor | Kharma Photo Gallery
The former Knockout juggernaut of the TNA Knockouts division has returned after administering monster-sized beatings in WWE as Kharma… Requested her released from TNA after a backstage altercation with shock jock Bubba the Love Sponge, who had made inflammatory comments concerning the people of Haiti days after a devastating earthquake rocked the country.
Competed in the Knockouts tag team title tournament, teaming with Raisha Saeed … The team was eliminated by Sarita and Taylor Wilde … Split with Saeed when her partner's mistimed interference cost Kong a shot at the Knockouts title at Bound for Glory … Lost to Tara in a Steel Cage Match at Turning Point … Eventually won the Knockouts tag title with partner Ayako Hamada in January, but the team was stripped of the belts after failing to defend the title within the requested 30-day limit … Two-time Women's Knockouts Champion also has held the NWA, AWA, and All-Japan women's championships.
Is Awesome Kong Returning To WWE?
---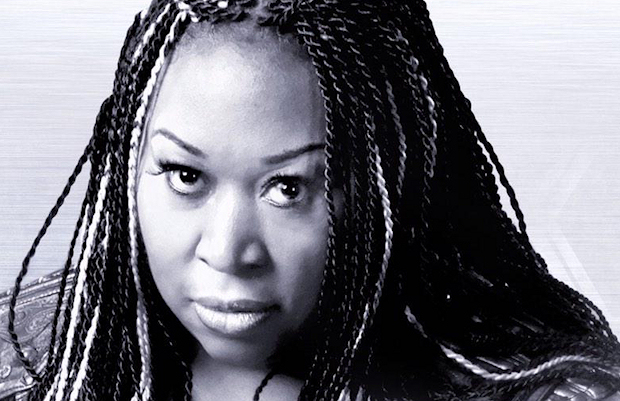 February 15, 2016 – On Sunday, a rumor circulating that Kia Stevens, who wrestles under the name Awesome Kong and who worked in WWE as Kharma, had posted photos and videos to her Instagram account teasing a return to sports-entertainment organization. Kong, however, says she doesn't have an account on Instagram.
I don't have instagram

— Awesome Kong (@MeanQueenK) February 14, 2016
The Instagram account that was the source of the comeback story has the same handle as the Twitter account (neither of which is verified, which means the social media site has confirmed a celebrity's identity) used to send that message, links to that same Twitter, and has been active for nearly a year (and is still active as of this writing).