Becky Lynch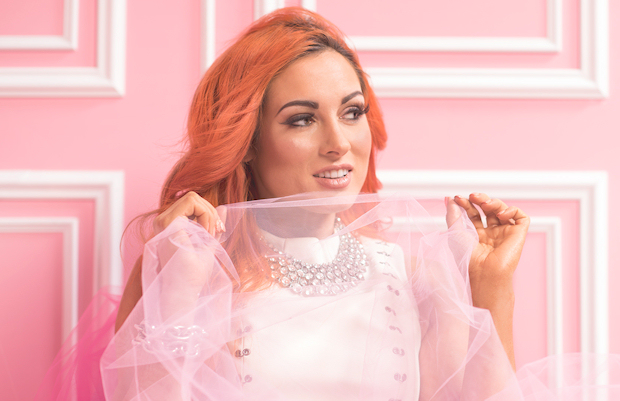 Having dedicated her life to the squared circle since she was a 15-year-old teenager in Dublin, Ireland, Becky Lynch is now looking to make a huge impact in WWE.
New Becky Lynch Bikini Photos and Video ▸
July 6, 2016 – While Becky Lynch does not consider herself a typical WWE woman, she's certainly not above flaunting her body like one. Check out these hot photos (and video) of the Lass Kicker wearing a swimsuit . . .
Becky Lynch's Hottest Instagram Photos ▸
Becky Lynch knows how to bring the heat in the ring . . . and on Instagram. We've gathered the sexiest social media shots that make this fiery redhead from Dublin, Ireland a clean finish for your Woman Crush Wednesday. Don't tap out until you've seen them all . . .
Who Is Becky Lynch Dating? ▸
Does Becky Lynch have a boyfriend? That's one question on the minds of a lot of wrestling fans. If you're interested, find out who the fiery redhead from Dublin, Ireland may be dating . . .
Latest Becky Lynch News, Photos and Videos ▸
Becky Lynch on PWPIX.net, your go-to source for the latest news, rumors, photos and videos . . .
Becky Lynch Photos
---
More Becky Lynch Photos ▸
Becky Lynch on PWPIX.net, your go-to source for the latest photos of the "Lass Kicker" . . .
Are There Nude Photos Of Becky Lynch?
---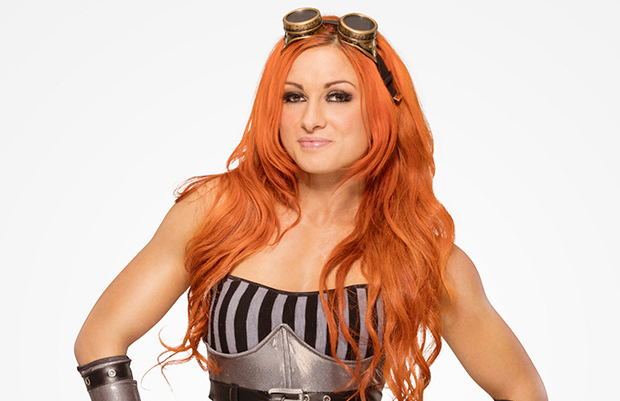 Playboy announced in October 2015 that beginning with their March 2016 issue, the magazine will eliminate nude female photography from its pages. With this drastic change, that means wrestling fans could potentially see the return of the WWE Divas to the iconic men's magazine.
For years, members of the WWE Universe were accustomed to seeing a Diva appear on the cover of the legendary magazine as part of the sports-entertainment organization's annual promotion of WrestleMania. In July 2008, however, WWE committed to presenting family-friendly, TV-PG broadcast programming, at which point it was deemed no longer appropriate for its female performers to take part in pornographic pictorials for Playboy.
That could all change with Playboy getting a PG-13 revamp (the magazine will continue to feature women in what it calls provocative poses). As a publicity vehicle, it makes sense for Vince McMahon's organization to join forces with the publication again. There's a whole range of female talent in WWE who could participate in a pictorial for Playboy, including Becky Lynch.
Lynch made a huge impact in her WWE debut on the July 13, 2015 edition of Monday Night Raw as she helped Charlotte and Paige even the odds against Team Bella. In the midst of a huge brawl that also included Sasha Banks, Naomi and Tamina, she took Brie Bella to the canvas and locked her in the Dis-arm-her. With a scorching passion for wrestling, there's no limit to how far Lynch can go in WWE and beyond.
As is often the case whenever a Diva grows a following among WWE fans, they will head online to see if there are nude photos floating around. That is the case with the "Lass Kicker," as the Irish-born grappler is really turning heads. Online searches for this fiery redhead from Dublin, Ireland have gradually been on the rise.
Sorry to disappoint wrestling fans, but Lynch has never posed nude before, so it is a futile search. Until that day comes, fans will have to settle for sexy Instagram photos of the WWE Superstar.