Big Show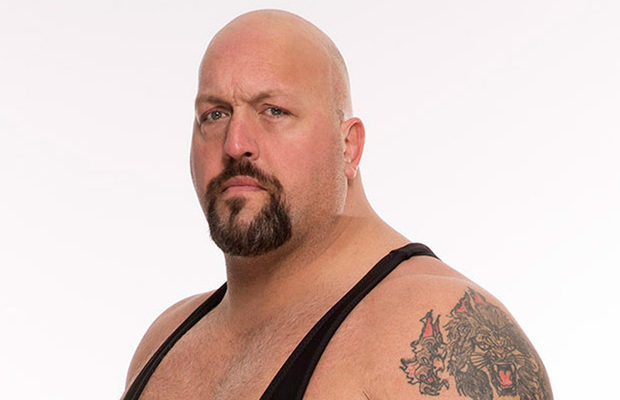 Big Show was first seen in World Championship Wrestling (WCW) in 1995, quickly becoming of the promotion's top stars. He held the WCW World Heavyweight Championship on two occasions. His dominance garnered attention from sports entertainment icons such as Hulk Hogan, "Nature Boy" Ric Flair and "Macho Man" Randy Savage.
However, as he watched sports entertainment explode from a distance, he knew there was only one place for him to be. In 1999, he made his debut in the WWF and manhandled the greats of sports entertainment. Despite having associates and being a part of factions, Big Show works best as a one-man wrecking crew.
On the July 4, 2006 episode of ECW on Sci Fi, Big Show solidified his place in history when he defeated Rob Van Dam and became the only individual to ever hold the WWE, WCW and ECW Championships. After over a year away from the ring, Big Show made a stunning return to WWE at No Way Out 2008. As sports entertainment was put on notice, this vicious goliath looked to return to annihilating self-professed contenders. He stepped outside of his traditional opponent pool at WrestleMania XXIV when he succumbed to boxing great Floyd Mayweather, Jr. in a No Disqualification match.
Back in WWE full-time, Big Show added a finishing move to his already expansive list, a devastating right-handed knockout punch that could bring a locomotive to a dead stop. Shortly after, he returned to his rule-breaking ways and was escorted to the ring by Vickie Guerrero. Viewed as the most serious threat to World Heavyweight Championship, battles ensued with familiar foes including Undertaker, John Cena, The Great Khali and Triple H. The conflict with John Cena was brought to new levels when Big Show interfered in the Last Standing Match at Backlash in 2009.
In addition to his singles matches, Big Show captures championships with two of the most contemptuous characters in WWE history. First, he replaced an injured Edge as Chris Jericho's partner, forming a tag team known as "Jeri-Show." Next up was Show-Miz, where he and The Miz fought off tandems including Mark Henry and MVP, R-Truth and John Morrison, and the Hart Dynasty. However, the World's Largest Athlete grew tired of The Miz's personality and floored his partner, ending their championship union. The WWE Universe again cheered for Big Show as he took on the Straight Edge Society, Nexus and the Corre. Each group failed to take out Big Show, but in the process reunited him with Kane, a partnership that resulted in a WWE Tag Team Championship. Big Show added to his collection of championships in the WWE when he defeated Cody Rhodes at WrestleMania XXVIII for the Intercontinental Championship.
In a seventeen-year career that has included more than twenty championships, Big Show remains one of the most recognizable figures in professional wrestling history. In February 2011, the first-ever official WWE video was released on his career. This three-disc DVD set, titled The Big Show – A Giant's World, gave fans a glimpse of what things looked like from his eyes.

Big Show Wants To Team Up With Neville
---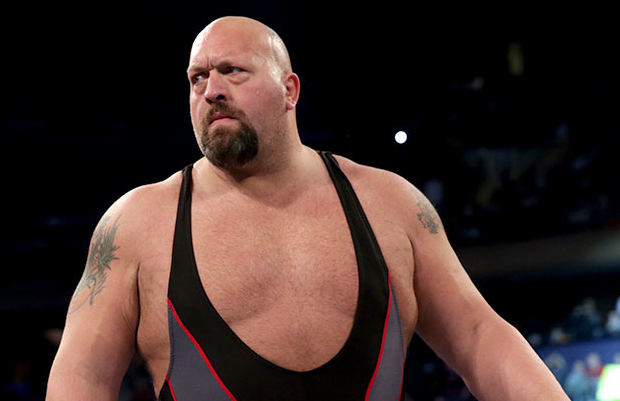 There isn't much The Big Show hasn't done in WWE. A multi-time World Champion, he has also flipped between playing babyface and heel with alarming regularity. With each passing turn, Big Show starts to have less and less impact. Currently, the giant is doing little else other than making media appearances for the promotion, but you have to expect sooner or later.
Recently, Show was interviewed by Jonathan Coachman for ESPN. Coach is a former WWE employee himself, so he was a fine choice to interview one of the organisation's longest-running active stars. The interview was fairly routine, but did include one interesting idea from Big Show himself regarding someone he views as having a lot of potential on the current roster.
It turns out that The Big Show has been discussing his admiration of Neville an awful lot behind the scenes. In fact, the gargantuan man would seemingly enjoy teaming with the Newcastle native at some point down the road. Even though Show is aging, there are certainly worse spots to be in than a tag-team with him.