Candice Michelle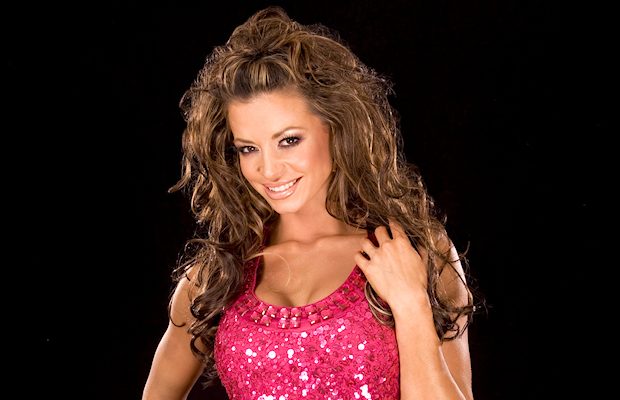 When Candice Michelle joined WWE in 2004, few insiders expected her to be anything more than just a pretty face. Hearing the whispers, the determined Diva dedicated herself to proving her detractors wrong. Within three years of stepping foot inside the squared circle for the first time, she reached the pinnacle of wrestling by capturing the WWE Women's Championship. She managed to keep her pretty face along the way, becoming a Playboy cover girl and star of multiple Super Bowl commercials.
How Does Candice Look Like Now? →
Seven years removed from WWE, Candice Michelle looks just as hot as ever. Even in 2016, the former Diva is still showing off her assets in a bikini — check out these 20 photos…
Recent Photos Of Candice Michelle Rocking A Bikini →
After giving birth to her third child, Candice took to social media to put her post-baby body on full display. Check out these photos of the ex-Diva rocking a bikini while on vacation…
20 Amazing Photos Of Candice Michelle Showing Off Her Huge Boobs →
Candice Michelle is definitely not shy about showing off her large assets, and by assets we mean boobs. Check out these 20 amazing photos of the former WWE Diva showing them off…
Latest Candice Michelle News →
Candice Michelle on PWPIX.net, your go-to source for the latest news on the former Diva…
What Happened To Candice Michelle?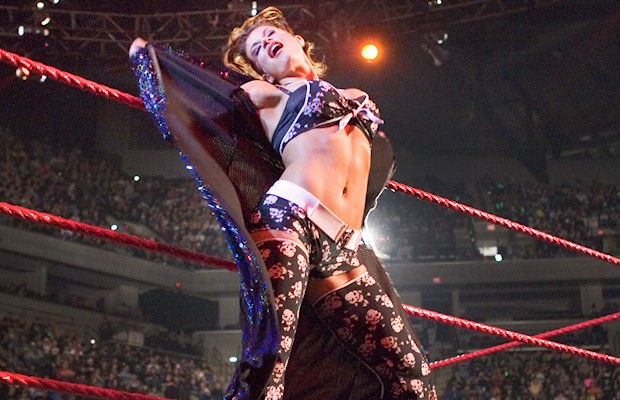 Candice Michelle's career in WWE nearly ended before it ever began. After failing to win the inaugural Diva Search in 2004, it appeared as though the beautiful brunette was at a career crossroads. Fortunately, WWE officials saw something they liked and offered her a contract. While she enjoyed the attention she was garnering in non-competitive roles, Candice didn't want to only be seen as eye candy.
With many hours of training from former Four Horsemen enforcer Arn Anderson, Candice became a legitimate threat in the Women's Division. On June 24, 2007, she proved her worth when she defeated Melina for the coveted WWE Women's Championship at Vengeance.
The win capped off Candice's amazing evolution into a dominant female force in the ring. All the while, she maintained her unmatched sensuality that landed her in controversial GoDaddy ads and even on the cover of Playboy. She remained a top contender for the prestigious WWE Women's Championship until a string of injuries derailed her career. On June 19, 2009, WWE released Candice from her contract.
Candice retired from wrestling following her departure from WWE and transitioned into motherhood. She is now the proud mother of three daughters: AkiAnne Rose, born May 23, 2010, Ryumi Grace, born October 20, 2012, and Aloha Von Ehrlich, born July 17, 2015.
"For me, it's been an awesome transition," Candice said in 2011 about being a mom. "I think it's because I loved my time at the WWE. I loved the people I worked with, and I felt blessed there. And then when my release happened, I think it came at a perfect time in my life. I don't think I was quite ready to say 'I'm done,' but when they released me, I realized that my life had a new venture. And then when motherhood came along, it was the best thing in the world."
Her husband is KenGee Ehrlich, a chiropractor she married on May 7, 2005. They live in Los Angeles, California, with their three daughters.
Candice has not completely left her past behind, as she continues to make occasional appearances at wrestling conventions. In 2016, she attended WWE's WrestleMania 32 festivities in Arlington, Texas, and reminisced about her extraordinary career on the WWE Network show Table For 3. She still even posts revealing photos of herself on social media.