Candice Michelle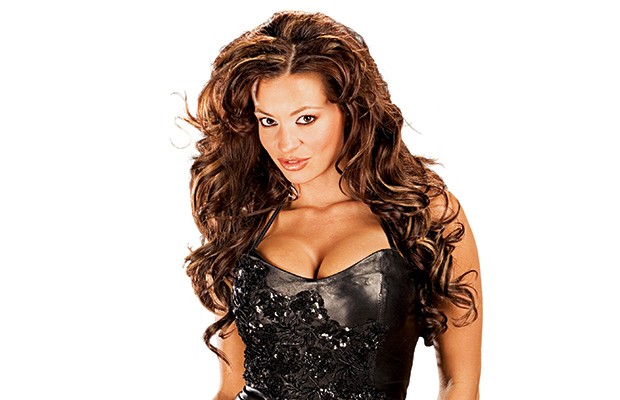 Candice Michelle Shows Off Her Gigantic Pregnancy Boobs (2015) | Candice Michelle Takes A Selfie Showing Off Her Huge Boobs | Candice Michelle In A Bikini In 2013 | Candice Michelle Shows Off Her New Haircut | Candice Michelle Makes A Rare Appearance In June 2014 | More Recent Candice Michelle Photos | Candice Michelle In a Referee Outfit In June 2013 | Candice Michelle With Jeff Hardy Photos | More Candice Michelle Bikini Photos | Candice Michelle Photo Archive
When Candice Michelle arrived in WWE in 2004, very few insiders expected her to be anything more than just a pretty face. Hearing the whispers, the determined Diva dedicated herself to proving her detractors wrongs. Within three years of stepping foot in a ring for the first time, she reached the pinnacle of her profession, capturing the WWE Women's Championship. She managed to keep the pretty face along the way, becoming a Playboy cover girl and star of multiple Super Bowl commercials.
Michelle's WWE career nearly came to an end before it ever began. After failing to make the finals of the 2004 Diva Search, it appeared as though the beautiful brunette was at a career crossroads. Fortunately, WWE officials saw something they liked in her and offered her a contract. At first, Michelle's limited wrestling ability restricted her to non-competitive roles. While she enjoyed the attention she was garnering, Michelle realized she was beginning to be regarded simply as eye candy.
Behind countless hours of wrestling training from former Four Horsemen enforcer Arn Anderson, Candice Michelle became a legitimate threat in the Women's Division by 2007. On June 24, she proved her worth when she defeated Melina for the WWE Women's Championship at Vengeance, becoming the first Diva Search contestant to win the belt. The win capped off Michelle's amazing evolution into a dominant female force in the ring.
After dropping the strap four months later to Beth Phoenix, Michelle continued to compete in the women's division, but injuries to her clavicle would prevent her from achieving the success she previously enjoyed. On June 19, 2009, WWE discarded Michelle as she was released from her contract.

For Your Information
---
Candice Michelle's Background: Prior to joining WWE, Candice Michelle appeared as a nude model for various entities; she was named Playboy's "Cyber Girl of the Week" in June 2002. After joining the sports-entertainment organization, Michelle posed for a cover and naked pictorial in the April 2006 issue of Playboy.
Find Candice Michelle Online: Candice Michelle can be found on both Facebook and Twitter. Her Facebook page is located at facebook.com/candicemichelle while her Twitter account can be found at DIVACANDICEM. She has an account on Instagram, but it's personal.

The Moments
---
Return From Injury: After breaking her clavicle in four separate places five months earlier, Candice Michelle appeared on the September 8, 2008 episode of Raw fully healed and ready to fight. The returning Diva teamed up with Kelly Kelly and Mickie James to take on the team of WWE Women's Champion Beth Phoenix, Jillian and Katie Lea Burchill. In spite of The Glamazon's proclamations about her power and strength, Michelle led her team to victory by pinning Phoenix. (Image Gallery ▸)
Strip Poker: Candice Michelle stripped her clothes off during a special strip poker edition of ECW on October 10, 2006. (Photo Gallery ▸)