Chris Jericho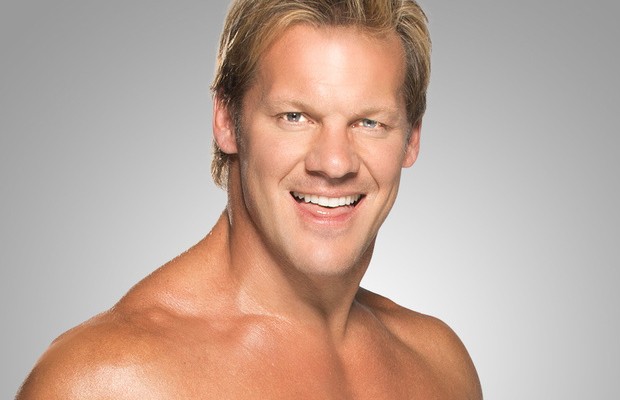 Among the many skills Chris Jericho possesses is the ability to make a memorable first impression. His 1999 debut, which saw him revealed as the person behind the mysterious millennium countdown clock, remains one of the most brilliant entrances of all-time. And years later, Jericho managed to out-do himself when he returned in 2007 as the savior behind a cryptic binary code, and in 2012 when he mysteriously warned that the end begins on 1-2-12.
Prior to amazing WWE audiences, Jericho gained a cult-like following while competing in ECW and WCW. The earliest days of his career saw the Canadian Superstar typecast as a cruiserweight competitor. But after several successful runs with the WCW Cruiserweight Championship and the undeniably charismatic personality, the now-defunct promotion was forced to pay attention to the entertaining Jericho. He was soon elevated to more high-profile matches, but it was too late for WCW to retain his services.
"Welcome To Raw Is Jericho!"
The move to WWE proved to be wise for Y2J. Moments after making his highly-anticipated debut in August 1999. Jericho found himself rubbing shoulders on television with sports-entertainment's biggest names, including The Rock, Big Show and Undertaker. He also captured his greatest recognition to date when he defeated Chyna to claim the Intercontinental Championship in December 1999. The victory marked the first of many WWE title reigns for Y2J.
In April 2000, Jericho's meteoric rise appeared to reach its apex when he defeated Triple H for the WWE Championship. Unfortunately for Y2J, however, The Game used his stroke to get the decision reversed. resulting in the record books failing to recognize Jericho's career-changing victory.
The controversy surrounding Jericho's win over Triple H failed to derail the popular Superstar. In the months that followed, Y2J went on to reclaim the Intercontinental Championship, as well as capture the European, Hardcore and Tag Team titles. With so much gold to his credit, it was only a matter of time before Jericho was afforded another opportunity at the top prize.
The Undisputed Champion
Chris Jericho's chance at immortality came in December 2001 when WWE prepared to unify the WCW World Heavyweight Championship and WWE Championship. To achieve such greatness, Y2J needed to get past both The Rock and "Stone Cold" Steve Austin. Amazingly, Jericho defeated both Superstars in one night to become the first-ever Undisputed WWE Champion.
Proving his victory wasn't a fluke, Jericho went on to once again defeat Rock and Austin in the weeks that followed. He also topped Kurt Angle, Tazz, Kane and others before finally losing the title to Triple H in the main event of WrestleMania X8.
Despite no longer possessing the WWE Championship, Jericho remained a prominent part of WWE's most high-profile matches, including an epic encounter against Shawn Michaels at WrestleMania XIX and the groundbreaking WrestleMania 21 Money in the Bank Ladder Match. His WWE career, however, came to an abrupt halt when he lost a You're Fired Match to John Cena in August 2005.
With his WWE days seemingly behind him, the self-proclaimed "Ayatollah of Rock 'n' Rolla" released three rock albums with his band Fozzy. He also concentrated on acting and penned his autobiography, A Lion's Tale: Around the World in Spandex. All the while, though, Jericho's heart knew he would one day return to the ring.
In November 2007, Jericho finally returned to WWE in an attempt to "save us" from Randy Orton. He also captured the Intercontinental Championship on two separate occasions to increase his record number of reigns to nine. But perhaps the shining moment of Y2J's WWE return came in September 2008, when he emerged as a last-minute entrant and eventual victor in the World Heavyweight Championship Scramble Match at Unforgiven. The victory marked the first of three World Heavyweight Championship reigns for Jericho over the next two years.
In an ironic twist, Jericho's second WWE run came to a screeching halt when the man he came to "save us" from, Randy Orton, punted Y2J in the head in September 2010.
Jericho spent the next year-plus void of any WWE action. Then in January 2012, he reappeared out of the darkness wearing a jacket made of flashing neon signs. The WWE Universe rejoiced over the return of one of their heroes. But when Jericho refused to speak to them for weeks, it was clear that the 2012 version focused on CM Punk. The two battled at WrestleMania XXVIII and despite a loss, Jericho continued to taunt "The Straight Edge Superstar" deeper into 2012.
Latest Chris Jericho News, Photos and Videos ▸
Chris Jericho on PWPIX.net, your go-to source for the latest news, photos and videos . . .