El Torito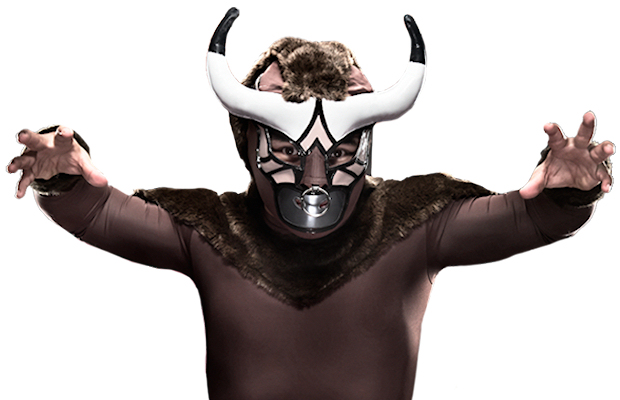 El Torito, the small-sized companion of Los Matadores, is no stranger to the squared circle.
El Torito Unmasked | El Torito Photos
Prior to joining WWE in 2013, El Torito drew fame in Mexico as a Mini Luchador enmascarado. From 2000 through 2007 in Asistencia Asesoria y Administracion (AAA), he performed as Mascarita Sagrada. After leaving AAA for Consejo Mundial de Lucha Libre (CMLL), the Guadalajara native changed his name to Mascarita Dorada. He left the promotion in 2011 and began wrestling for El Hijo del Santo under the name Mascarita Plateada, while also returning to AAA (as Mascarita Dorada). He is a two-time Mexican National Mini-Estrella Champion and was once the co-holder of the AAA Mascot Tag Team Championship with Mascara Sagrada.
After signing a contract with WWE in early 2013, the masked competitor debuted on the September 30, 2013 episode of Raw as El Torito, the mascot of Los Matadores. He made his in-ring debut on the November 29, 2013 edition of SmackDown, teaming with Los Matadoes to defeat 3MB.