Sasha Banks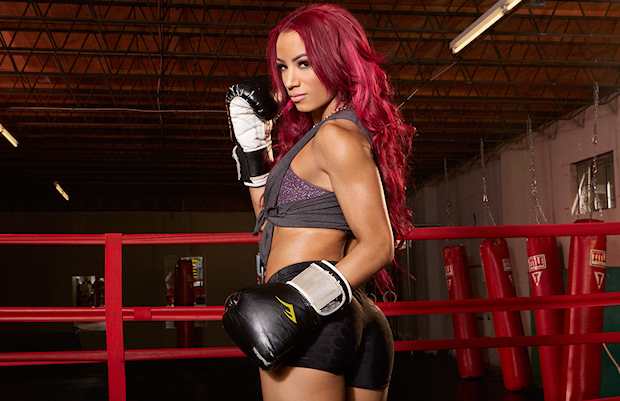 Check out Sasha Banks from a whole different angle in this amazing photo gallery of rare pics.
13 Must-See Photos Of Sasha Banks ▸
Sasha Banks proves why she may be the sexiest woman in WWE in these photos that shows "The Boss" wearing very little, and leaving even less to the imagination . . .
Sasha Banks Bikini Photos ▸
While Sasha Banks has no intention of joining the cast of Total Divas, she is not above flaunting her body like one. Check out these hot photos of "The Boss" in a bikini . . .
Who Is Sasha Banks' Husband? ▸
Sorry folks, but "The Boss" is spoken for. On August 4, 2016, the WWE Superstar married her longtime boyfriend. Just who is he? Here are five things you need to know about him . . .
Has Sasha Banks Appeared Nude?
---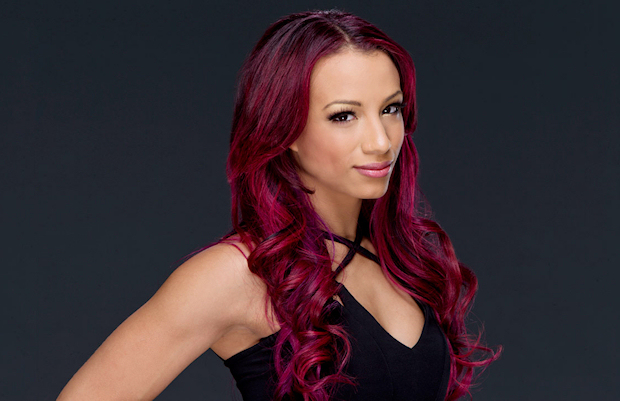 As is often the case whenever a female talent grows a following in the professional wrestling industry, fans will head online to see if there are nude photos floating around. That is the case with Sasha Banks, as the cousin of Snoop Dogg is turning heads in WWE. Online searches for nude images of the feisty New England-based wrestler have gradually been on the rise.
Sorry to disappoint wrestling fans, but Sasha Banks has never posed nude before, so it is a futile search.
More Sasha Banks Photos
---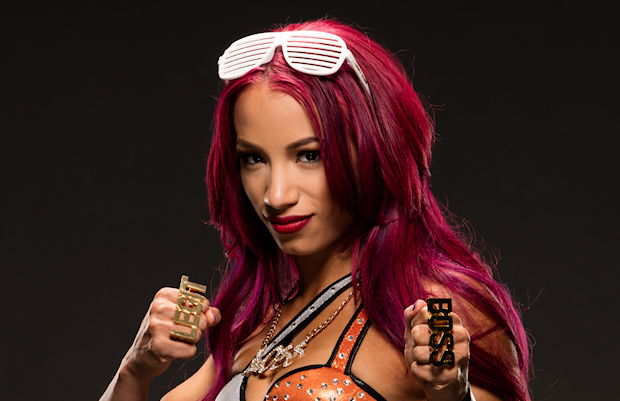 PAIGE TAKES ON SASHA BANKS (WITH SUMMER RAE) (WWE NXT – DECEMBER 18, 2013)
BAYLEY AND CHARLOTTE TAKE ON SASHA BANKS AND SUMMER RAE (WWE NXT – NOV. 13, 2013)
EMMA AND PAIGE VS. SASHA BANKS AND SUMMER RAE (WWE NXT – OCTOBER 16, 2013)
BAYLEY AND EMMA VS. SASHA BANKS AND SUMMER RAE (WWE NXT – SEPTEMBER 25, 2013)
SASHA BANKS VS. ALICIA FOX (WWE NXT – JANUARY 23, 2013)
About Sasha Banks
---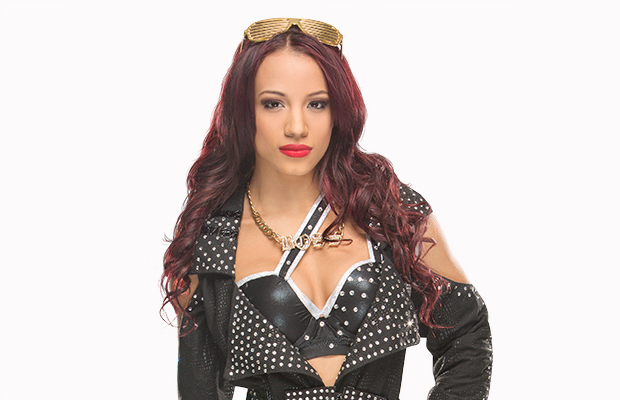 Sasha Banks was a founding member of the villainous BFFs, or Beautiful Fierce Females, with Summer Rae and Charlotte, and though the faction has disbanded, she is still a beautiful, fierce female.
It all began when Banks, who competed under the name Mercedes KV in the independent wrestling circuit, was told she was not strong or tough enough to make it in WWE, let alone NXT. This was a huge mistake as the "Boston Strong" Diva made it her personal goal to prove all skeptics wrong, even if it meant unleashing a vile side of her personality.
Banks promoted herself "The Boss of NXT" and unleashed her frustration in matches with Paige, Emma and Bayley, among others. She and Summer Rae even lured Charlotte, the daughter of the legendary Ric Flair, to their dark side. Competing as a trio, the sinister BFFs bullied the Divas of NXT until "The Nature Girl" left Banks to fend for herself in a hard fought match.
Wrestling on her own, Banks plans to take full advantage of her frenetic grappling style and high-flying arsenal to prove that she never needed anybody's help. All doubters better beware.