Sasha Banks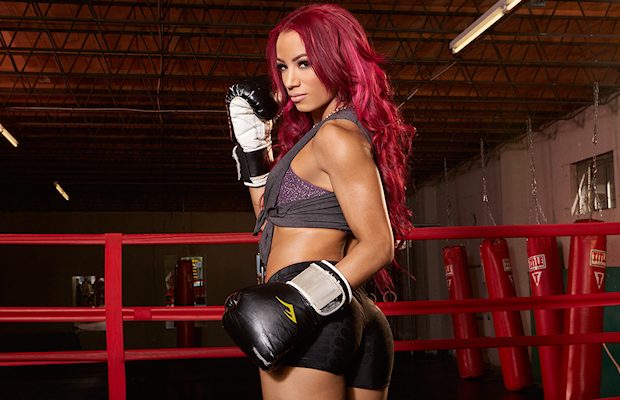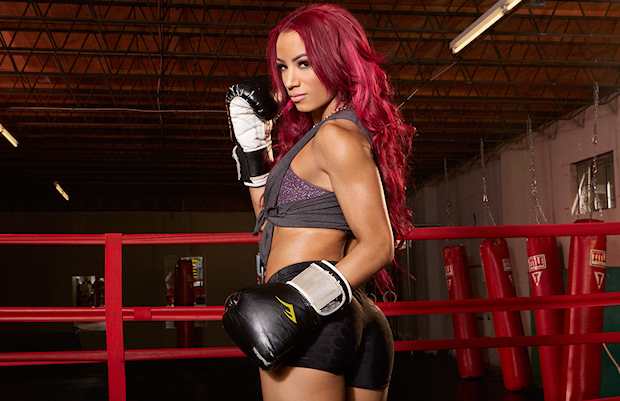 Check out Sasha Banks from a whole different angle in this amazing gallery of rare photos.
Sasha Banks Bikini Photos →
While Sasha Banks has no intention of joining the cast of Total Divas, she is not above flaunting her body like one. Check out these hot photos of "The Boss" in a bikini…
Have Nude Photos Of Sasha Banks Leaked Online? →
Have nude photos of Sasha Banks leaked online? After explicit photos and videos depicting Paige in sexual situations surfaced online due to hackers, rumors have spread that this scandal involved other women from WWE, including Sasha. Click here for details…
20 Must-See Photos Of Sasha Banks →
Sasha Banks proves why she may be the sexiest woman in WWE in these photos that shows "The Boss" wearing very little, and leaving even less to the imagination. Check out the photos here…
Who Is Sasha Banks' Husband? →
Sorry folks, but "The Boss" is spoken for. On August 4, 2016, the WWE Superstar married her longtime boyfriend. Just who is he? Here are five things you need to know about him…
Have Nude Photos Of Sasha Banks Leaked Online?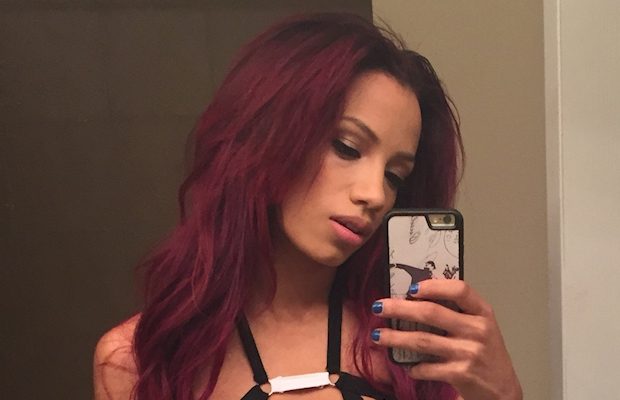 Have nude photos of Sasha Banks leaked online?
After various photos and videos depicting WWE Superstar Paige in sexual situations surfaced online due to hackers, rumors began spreading that this scandal involved other women in the wrestling world, including "The Boss."
It all began on March 17, 2017, when explicit photos and videos of Paige popped up online.
On the very same day, Paige said private photos belonging to her got stolen and shared without her consent.
"Personal and private photos of mine were stolen and unfortunately they were shared publicly without my consent," Paige said on Twitter.
In the days after the leak, lurid material ranging from topless bathroom selfies to X-rated videos featuring other current or former WWE Superstars began to appear online.
WWE Superstar Summer Rae is one, while nude photos of former WWE Superstars Kaitlyn, Maria Kanellis, Melina Perez and Victoria also leaked online.
These leaks are part of a large hacking scandal that has resulted in private photos and videos of celebrities being stolen and distributed online.
A few days earlier, private photos of actresses Emma Watson and Amanda Seyfried began circulating on the dark corners of the internet. The leak — dubbed "The Fappening 2.0" in reference to a similar celebrity hacking scandal from 2014 — has targeted a number of other famous names, including professional wrestlers.
In the midst of the scandal, rumors spread that hackers had targeted other wrestling stars and more material was forthcoming.
"There have been claims that others will follow," Dave Meltzer said in his report on the scandal in the Wrestling Observer Newsletter.
Naturally, this has fans wondering if Banks is one of the leak victims.
While it seems possible that nude photos of Banks could leak online since she often posts revealing selfie shots of herself on social media, it hasn't happened … yet.
Banks has been the target of hackers in the past. In November 2016, a cyber crook gained access to her Instagram account and had it deleted.
About Sasha Banks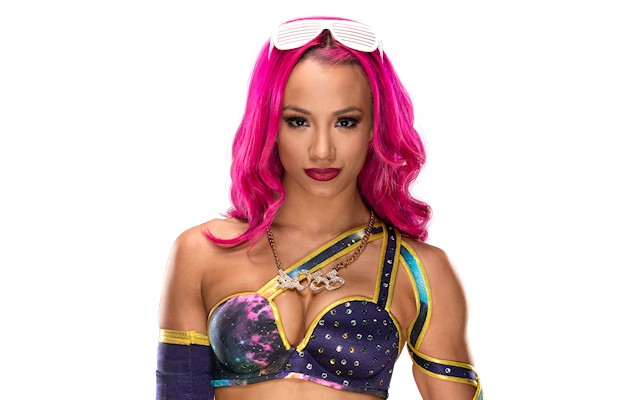 Sasha Banks was a founding member of the villainous BFFs, or Beautiful Fierce Females, with Summer Rae and Charlotte, and though the faction has disbanded, she is still a beautiful, fierce female.
It all began when Banks, who competed under the name Mercedes KV in the independent wrestling circuit, was told she was not strong or tough enough to make it in WWE, let alone NXT. This was a huge mistake as the "Boston Strong" Diva made it her personal goal to prove all skeptics wrong, even if it meant unleashing a vile side of her personality.
Banks promoted herself "The Boss of NXT" and unleashed her frustration in matches with Paige, Emma and Bayley, among others. She and Summer Rae even lured Charlotte, the daughter of the legendary Ric Flair, to their dark side. Competing as a trio, the sinister BFFs bullied the Divas of NXT until "The Nature Girl" left Banks to fend for herself in a hard fought match.
Wrestling on her own, Banks plans to take full advantage of her frenetic grappling style and high-flying arsenal to prove that she never needed anybody's help. All doubters better beware.