Mickie James Strips Madison Rayne To Her Bra and Panties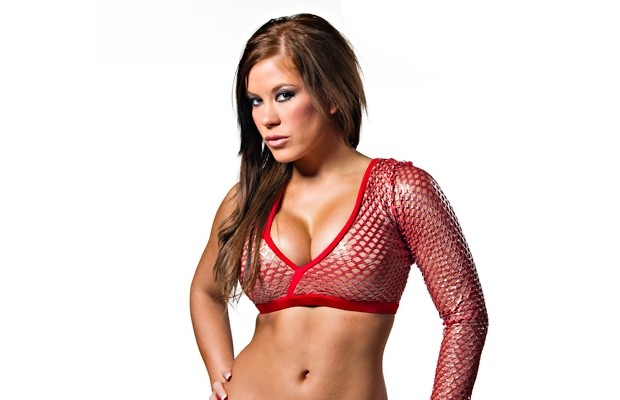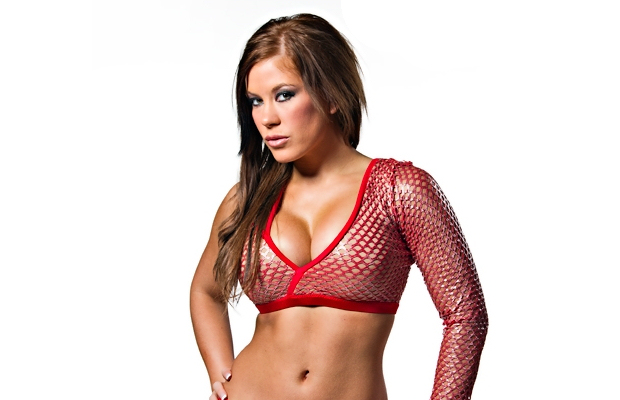 Four tuxedo clad men carried TNA Women's Knockout Champion Madison Rayne to the ring as she did the parade float wave. Mike Tenay wondered if after Genesis she'll still be TNA Women's Knockouts Champion since Mickie James has something else in mind.
The Ohio native demanded silence from the fans before shrieking in frustration. Rayne said she owed it to her fans and little people just how beautiful she is. She said she knows the fans want a champion full of class, elegance and all things perfect.
"And humble," Tenay added.
Rayne said the fans don't want "a backwoods, corn-fed, frumpy, flannel wearing hardcore country slut."
James then appeared on the scene and proceeded to clock Rayne. Tenay said she's giving her a taste of hardcore country. James then ripped off Rayne's gown, leaving her in her black lingerie.