Mike Bennett and Maria Reportedly Joining WWE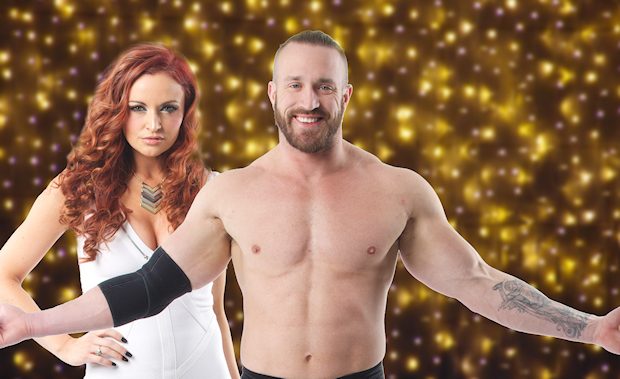 Mike Bennett and his wife, Maria Kanellis-Bennett, are headed to WWE.
This is according to the hosts of The Dirty Sheets podcast, which broke the news on Monday night, as well as Pro Wrestling Torch editor Wade Keller.
Keller was told by WWE sources that the couple is heading straight to WWE's main roster, with SmackDown LIVE being the most likely destination.
"It's surprising they're jumping right to the main roster, according to what we're hearing," Keller wrote. "They are a WWE-style act, based on their presentation on Impact Wrestling last year, and Bennett's in-ring style is more along the lines of "WWE style" than "Indy style," so I'm not shocked Vince McMahon would have interest in them."
Bennett and Kanellis-Bennett have been expected to make the jump to WWE ever since they decided against re-signing with Impact Wrestling earlier this year.
Wrestling Observer Newsletter editor Dave Meltzer was asked Tuesday if they really are WWE bound and said, "Been expecting it for some time."
Been expecting it for some time. https://t.co/UWD9rn4nCI

— Dave Meltzer (@davemeltzerWON) April 18, 2017