Natalya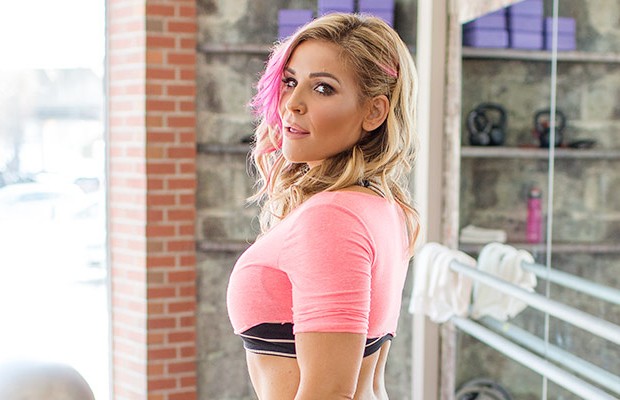 Check out Natalya from a whole different angle in this amazing photo gallery of rare photos.
16 Must-See Photos Of Natalya ▸
Natalya proves why she may be the sexiest woman in WWE in these amazing photos . . .
Latest Natalya News, Photos and Videos ▸
Natalya on PWPIX.net, your go-to source for the latest news, rumors, photos and videos . . .
Natalya Photos
---
GIFs Of Natalya In Bikinis | Natalya's Personal Photos | Natalya Shows Off Her T-Shirt In This Hot Bathroom Selfie | Busty Photos Of Natalya | Natalya's Sexy Fitness Photo Shoot | Natalya Pays Tribute To HBK In This Photoshoot | Natalya's WWE Magazine Photo Shoot
About Natalya
---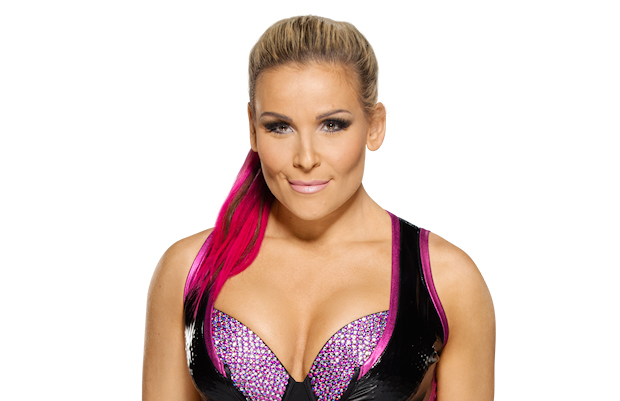 She is a descendant of sports-entertainment royalty, as well as a defender and graduate of the famous Hart Dungeon. Natalya is the daughter of Jim "The Anvil" Neidhart and in addition to the training from her famous family members, she is also well versed in amateur wrestling and mixed martial arts.
Natalya announced her presence in memorable fashion on the April 4, 2008 edition of SmackDown. She came from the crowd and aided Victoria at the expense of Michelle McCool and Cherry. Since then she has made it clear that while she respects her family's incredible accomplishments, she is the future and it's all about her.
Natalya offers a few words of warning to all other Divas who consider trying to make a name for themselves at her expense, "You mess with the best you go down with the rest! Yeah baby!"
For Your Information
---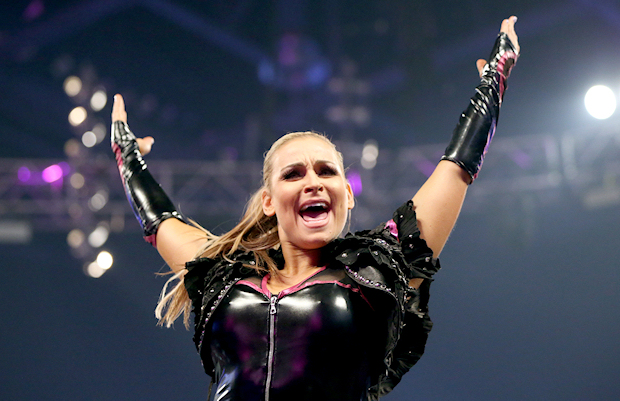 Has Natalya ever posed nude for Playboy or appeared naked?
Natalya has never posed nude for Playboy nor appeared naked.
What is Natalya's real name?
Natalya's real name is Natalie Katherine Neidhart.
Does Natalya have an account on Facebook?
Natalya does not have an account on Facebook.
Does Natalya have an account on Twitter?
Natalya can be reached on Twitter at twitter.com/natbynature.
The Queen of Harts
---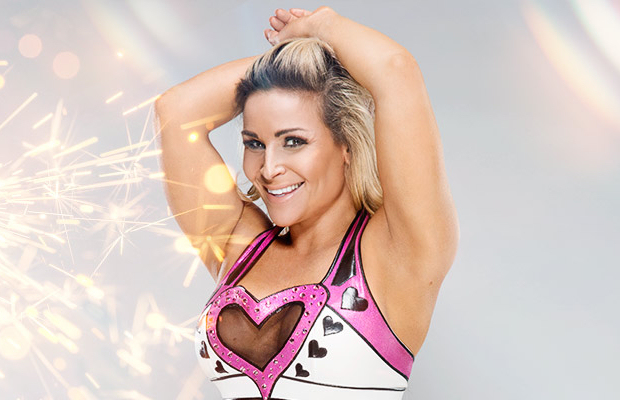 The daughter of "The Anvil" didn't have a very prolific 2010, but would instantly became a top contender to the Women's or Divas Championship if she ever shifted her focus from managing The Hart Dynasty to competing for title belts … Was part of the winning SmackDown team that defeated the women of Raw at the 2009 Bragging Rights pay-per-view … Competed in a three-way match against Beth Phoenix and Mickie James to determine the top contender for the Women's Championship in December 2009; James won the match … Became a bona fide fan favorite at WrestleMania XXVI when she and The Hart Dynasty helped Bret Hart get revenge on Vince McMahon … Natalya even managed to get in a few stiff shots on Mr. McMahon during the bout … Teamed with David Hart Smith and Tyson Kidd to defeat The Usos and Tamina in a Six-Person Tag Team Match at the Fatal 4-Way pay-per-view … Scored the pin over Tamina after delivering a crushing discus clothesline … Third generation wrestler has inherited her father's raw power and has traveled the world, giving her a unique blend of athleticism, experience, and a championship pedigree … Uses the sharpshooter as a tribute to "The Hit Man" … Also has a lethal German suplex and a jarring spinning power bomb.