Serena Deeb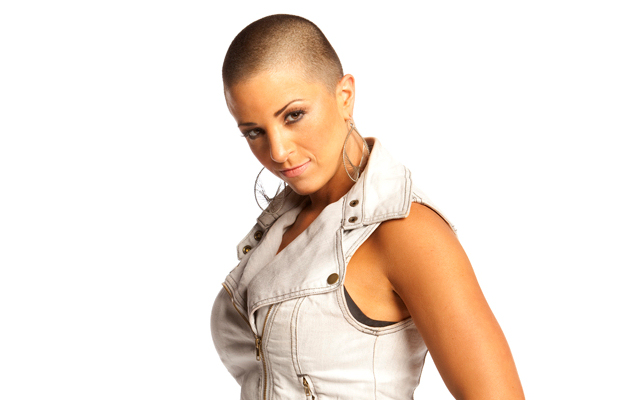 Over 80 Serena Photos | Serena Wrestles For TNA
The former member of the Straight Edge Society was released by WWE in August 2010 … Rebounded by going back to basics and becoming one of the most in-demand females on the independent circuit.
Used a gutbuster as her finisher of choice during her WWE run but has since gone back to using her hold standby a crushing spear … Returned to SHIMMER, where she was a perennial contender to the title prior to signing with WWE, in September 2010, defeating Kellie Skater … Also feud with former friend Portia Perez and old rival Sara Del Rey … Defeated Daizee Haze at SHIMMER Volume 37 … Won a four-corner survival match at SHIMMER Volume 40, defeating Perez, Cheerleader Melissa and LuFisto, which would propel her to the top of the contender's list.
Debuted for Women Superstars Uncensored in November 2010 with a win over Traci Brooks … Outraged fans when she attacked WSU Champion Mercedes Martinez and cut off some of her hair, symbolic of her former association with CM Punk and the Straight Edge Society … Faced Martinez at WSU's fourth anniversary show in a losing effort … Defeated former WSU Champion Nikki Roxx in June … Toured Japan in January, going undefeated in competition for the SMASH promotion … Former Queen of FCW … Wrestled a dark match for TNA Wrestling in April, losing to Winter.
For Your Information
---
Does Serena Have Breast Implants?: Serena does in fact have breast implants. She underwent a breast augmentation in 2008, before signing with WWE.
Does Serena drink alcohol?: It is not known at this time whether Serena drinks alcohol in real life.
On the July 2, 2010 episode of Friday Night SmackDown, a shocking video revealed Serena drinking in a bar, a behavior completely against living The Straight Edge lifestyle. The video closed with an irate CM Punk confronting her, apparently proving Punk was elsewhere on the night The Undertaker was attacked. After seeing the video, Kane released Punk from his grasp and exited the ring. The following week, however, Serena was forgiven by Punk for her actions, as they embraced. Luke Gallows, however, did not approve.
(The above answer was written in July 2010, before she was released from WWE and some stories came to light.)
Has Serena Posed Nude?: Serena has yet to pose naked.