Spoiler Notes for This Week's TNA Impact Wrestling Tapings, Tonight's Show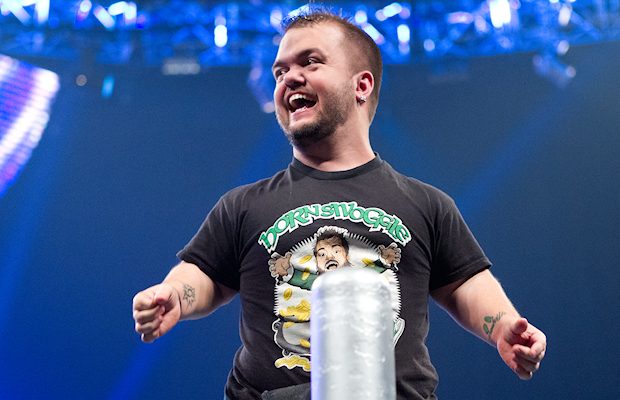 – Former WWE Superstar Hornswoggle is scheduled for this week's TNA Impact Wrestling tapings to follow up on his appearance at Total Nonstop Deletion.
– Alexis Neveah and Caleb Konley are also scheduled for the TNA tapings. Konley has been signed but not used and there's talk that Neveah may be used regularly from here on out.
– There are rumors of Brooke Tessmacher returning to TNA soon. Brooke left in November 2015 and gave birth to her first child this past September.
– It's worth noting that Maria Kanellis and Mike Bennett are backstage for tonight's show. Their TNA deals expired at the end of 2016.
Source: PWInsider
Follow Marc on Twitter at @this_is_marc. Send any news, tips or corrections to us by clicking here.
WWE Considering Big Turn, Must See New Maryse & Noelle Foley, Triple H Ready to Push Former TNA Star on RAW, WrestleMania 33 Main Events, WWE Star Gets Backstage Heat, New GIFs & Galleries, More