Eden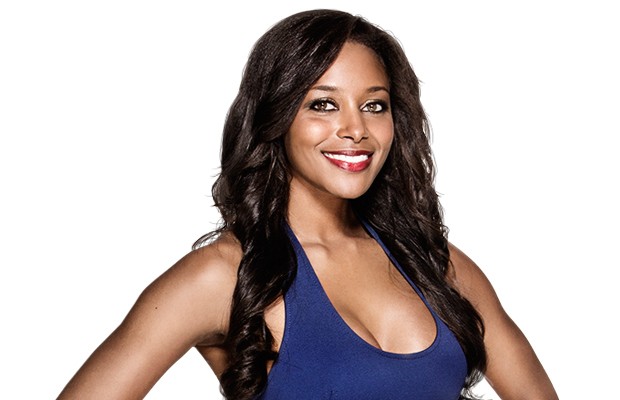 Eden's beauty is undeniable. With her seductive eyes, gorgeous smile and curvaceous frame, this WWE ring announcer turns heads everywhere she goes.
Eden Photos | Latest Eden News | Cody Rhodes and Eden Photos
Naturally, Eden's pre-WWE days were spent modeling, where she became the focus of countless cameras, including those of Maxim. She also competed in many pageants, such as the popular Hawaiian Tropic competition. But being a lifelong athlete, Eden yearned for a career in the ring. And in 2011, the Michigan native took her first step toward becoming a Superstar when she began training at WWE's developmental facility, Florida Championship Wrestling.
After only a few months honing her skills, Eden was called up to the big leagues when she debuted as the ring announcer for WWE Superstars. Her initial run, on the globally-televised program was brief, however. Eden abruptly left WWE after only a few months. According to the dashing Diva's Twitter account, she left because the world was her oyster.
Luckily for fans, Eden returned to WWE in November 2013 and resumed her role as ring announcer shortly thereafter on NXT. Now, she is entrenched on the main roster and has proven herself as a well-spoken personality. Eden is usually found handling ring announcing duties for SmackDown or conducting interviews backstage for WWE's various online platforms. She is also outspoken on social media, keeping her Twitter account active with her unique take on the latest developments in WWE.
Eden has also allowed cameras to catch a glimpse of her personal life. Members of the WWE Universe have gotten to see her interact with various Superstars outside the squared circle, including her close encounters with Stardust. Stardust, who was previously known as Cody Rhodes, seems to be her favorite competitor.