Eva Marie On How She Deals With Fans Who Hate Her Online, Summer Rae On Her Lack Of Merchandise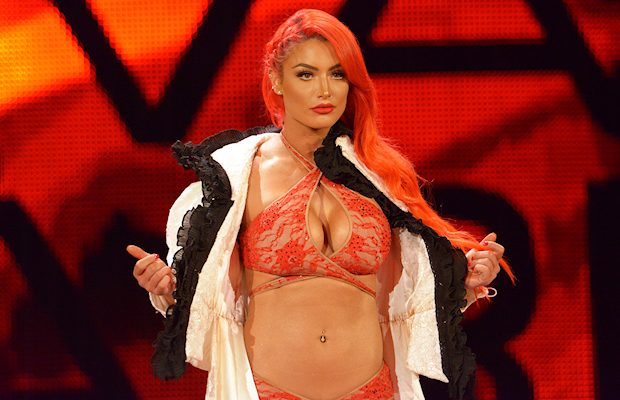 – Eva Marie posted a video this week answering questions from fans, including how she deals with hate.
Her response:
When I first started in WWE, that was my first time being on social media. So it was very, very new to me and I'm not going to lie, when you first see negative comments, or, you know, people saying bad things about you…we're all human, it doesn't feel good. We all want to be liked and accepted, so, sure it's going to hurt or sting a little bit, but then at the end of the day you have to remember, these people don't know you. They have no idea how you are as a person, how you interact with people on a day-to-day basis, and if anything, I kind of feel bad for anybody that feels the need to go on social media and leave something negative, because what good is that doing?
Eva Marie also discussed her sobriety and filming two movies, among some other topics.
– Summer Rae sent out this tweet about the 'Cash Me Outside' girl from Dr. Phil having merchandise, unlike her.
Just found out Cash Me Outside has merch & I still don't…

How bout dah?

— Summer Rae (@RealSummerWWE) February 16, 2017
Summer Rae has been sidelined since August due to injuries which she has not disclosed. No time frame has been given for her return to the ring.
The 'Cash Me Outside' girl went viral last month as an embarrassingly disrespectful teen guest on Dr. Phil. When she wasn't cursing at her mother and threatening the studio audience, she was boasting about how good of a fighter she was, telling anyone who dared to test her to "catch her outside."
White girls meet one black guy and act like they was born and raised in the hood I wouldn't dare talk to my mom like that pic.twitter.com/6V00skx2HZ

— Maxine Antwi (@Maxine_Antwi) October 4, 2016