John Cena Involved In Car Accident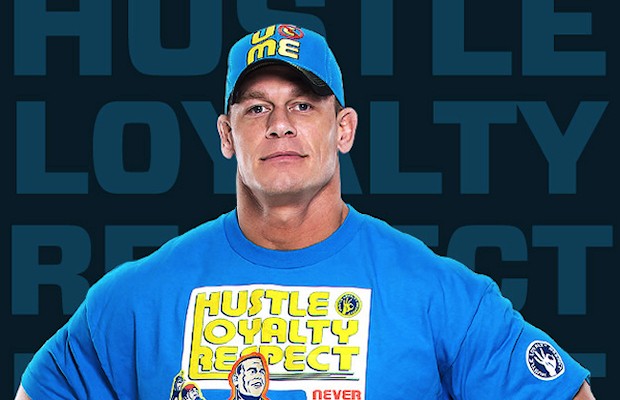 John Cena was involved in an automobile accident on March 19, 2012 while traveling in the Philadelphia, Pennsylvania area. According to the official WWE website, the SUV the WWE Superstar was traveling in was rear ended by a Honda Civic, which had been rear ended by a tractor trailer.
John Cena Car Accident Photos ▸
"We were doing some early morning media for the event tonight in Philadelphia and we got in a car accident," Cena said to WWE.com. "The [Acura] was totaled, but no one was hurt, believe it or not."
Cena was "a little shaken up" from the accident, according to WWE physician Dr. Michael Sampson.
"They were whiplash-type injuries that he sustained," Sampson told WWE.com. "He feels good today, but then a couple days later, that's when you get the neck stiffness and the pain. He is cleared to compete tonight. We're going to let him go, but we're definitely going to keep an eye on him. We're going to check him right before his match one more time, just to make sure he's okay."
According to Jules Anderson, Cena's driver, the accident occurred at approximately 11:30 a.m., when Cena's automobile was traveling eastbound on Rt. 76. The SUV sustained damage in the rear, according to Anderson, who noted that Cena was on a phone meeting at the time of the accident.
Cena's celebrity status may have helped calm issues between the other drivers, who were arguing after the accident. According to Anderson, once he informed the other drivers that his passenger was the Cenation Commander in Chief, tempers cooled.
WWE Live Events employee Justin Clarke, who was in the automobile with Cena, explained the accident in a WWE.com exclusive video.
"I felt the impact … [Cena] took that same hit with me," Clarke said. "I'm sure he's feeling it as well right now, but he's not the kind of guy who shows it."
Less than two weeks later, Cena faced Dwayne "The Rock" Johnson at WrestleMania XXVIII in one of the most anticipated match-ups in WWE history. The accident had little effect on the Cenation leader, who viciously went back-and-forth with "The Most Electrifying Man in All of Entertainment."