Tammy Sytch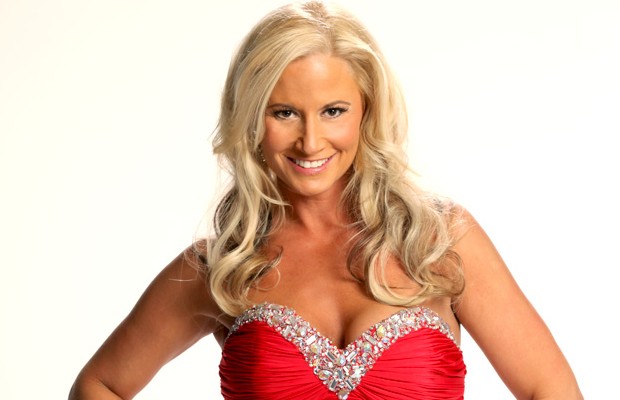 A life-long fan, Tammy Sytch did everything she could to learn the art of managing in professional wrestling. It paid off big time. Under the name Sunny in the World Wrestling Federation (WWF), she became one of the most popular women to ever set foot inside the squared circle.
News On Tammy Sytch's Porno Film ▸
Days after telling TMZ that she would be fine with doing sex tape if the money was right, Sunny revealed that she in fact has already recorded an adult film after she was offered more money . . .
Tammy Sytch Agrees To Star In Porno Film ▸
Yep, it actually happened. Tammy Sytch, also known as Sunny, has stripped down to be filmed having sex on camera. She signed a contract with Vivid to participate in a pornographic film . . .
Latest Tammy Sytch News ▸
Tammy Sytch on PWPIX.net, your go-to source for the latest news on the WWE Hall of Famer, self-proclaimed original Diva, manager, sometimes wrestler and now, pornographic actress . . .
Former WWE Diva Ashley Massaro Tweets A Nude Photo Of Tammy Sytch ▸
The Twitter war between Tammy Sytch and fellow former WWE Diva Ashley Massaro in January 2015 was one for the ages. After Sytch called out Massaro for being an escort years ago, the 2005 Diva Search winner responded by tweeting a an explicit photo of the WWE Hall of Famer . . .
Tammy Sytch Has Her Thong Removed At Wrestling Show ▸
During an appearance at an independent wrestling event on July 7, 2012 in Long Island, New York, then-boyfriend Damien Darling removed Sunny's thong in the middle of the ring . . .
Tammy Sytch Suffers Wardrobe Malfunction At Wrestling Show In Florida ▸
A few weeks before her induction into the WWE Hall of Fame in 2011, Tammy Sytch suffered an embarrassing wardrobe malfunction at a wrestling event in Florida. Check out the video . . .
Tammy Sytch Is Selling Herself On Skype ▸
In what can only be seen as another low for the woman known as Sunny, the WWE Hall of Famer has resorted to appearing naked in front of wrestling fans on Skype. While it had been speculated that Tammy Sytch appeared nude in these one-on-one video chat sessions, photos from the original Diva's appearances on Skype have spread online and she literally shows everything . . .
Recent Photos Of Tammy Sytch At The Gym ▸
Jan. 22, 2015 – Tammy Sytch may be out of the ring, but even at the age of 43, she's not out of the gym. Get your heart rate going with these photos of the former WWE Diva at the gym . . .
Tammy Sytch Arrested Yet Again ▸
Tammy Sytch was arrested on September 23, 2015 in Pennsylvania for an outstanding bench warrant that was issued earlier that month after she missed not one, not two, but three hearings regarding her arrest in Mahoning Township, Pennsylvania on May 30, 2015 for drunk driving, careless driving and driving on a suspended license. Check out her latest mug shot . . .
Tammy Sytch Dressed As A Naughty Catholic School Teacher | Tammy Sytch Passed Out | Tammy Sytch Posing With Fans In Bed | Tammy Sytch Handcuffed In Court | Tammy Sytch's Strange Social Media Photos | Photos Of Tammy Sytch And Her Ex-Boyfriend | Check Out More Tammy Photos
Tammy Sytch Resorts To Selling Herself On Skype
---
In what can only be seen as a brand new low for Tammy Sytch, the WWE Hall of Famer has resorted to appearing nude via Skype.
While it had only been speculated that Sunny appeared nude in these one-on-one video sessions, images of the former WWE Diva baring skin from one such session are going around now and she shows everything. We can't publish the pics here, but they're not awfully difficult to find on Twitter.
Here is a story on the situation:
Tamara "Sunny" Sytch was one of the original Diva's in the WWF/E and to this day is one of the most well-known and recognizable stars from professional wrestling.
Sytch began her career in the Jim Cornette led Smoky Mountain Wrestling promotion based in Tennessee along with her boyfriend Chris Candido. The duo would soon find themselves in the WWE where Sytch would find success as a manager/valet to a number of teams. It was in the WWE where Sytch would soon begin to build a reputation for herself.
Although Sytch and Candido had been a couple for a number of years Sytch was caught up in a romance with WWE Superstar Shawn Michaels in 1997, one that friends allege was more of a drug fueled relationship than romance. In summer of 1998 Sytch was fired by the WWE for numerous no-shows (not appearing on scheduled dates) as well as being a disruption backstage and having addiction problems.
Sytch and Candido would join the Paul Heyman led ECW in 1998 for a brief stat that was again punctuated with more allegations of drug abuse including reports that Sytch had been found passed out in a dressing room.
A short stay in WCW found Sytch continued to be hounded by drug issues and she and Candido did not last long for the promotion. Candido would catch on with the then fledgling TNA promotion but would suffer an ankle injury that saw him come back too soon and he suffered a fatal embolism while on a flight back to New Jersey.
In 2012 Sytch was arrested five different times over a four week period on a variety of charges including burglary, violating a protective order and domestic violence stemming from her volatile relationship with then boyfriend Damien Darling. During her last stint in jail Sytch claimed to have been diagnosed with cervical cancer, one of the most deadly cancers among women with close to a third of women diagnosed will succumb to the disease.
Sytch has been in rehab numerous times including back-to-back stints paid for by the WWE but the WWE issued a statement saying they would no longer provide treatment for Sytch since "it obviously isn't working."
A number of DVDs were released by various companies during the time Sytch was having her legal trouble and battling her addictions. The DVDs ranged from hours long interviews detailing how Sytch and her life were spiraling out of control to backstage access in a "day in the life of" story. Many people felt like Sytch and her troubles were being exploited by scrupulous DVD producers.
Today Sytch has taken to social media, including advertising on Twitter that she will Skype with individuals for money including showing her breasts for $50 (for 10 minutes) and showing even more for $100 (for 10 minutes) while watching you "do whatever you want on your end."
Sytch is no stranger to appearing nude having been part of former valet Missy Hyatt's now defunct "Wrestling Vixxxens" where Sytch, Hyatt and a number of other valets/wrestlers would pose nude for the pay site. It is believed that adult cinema company Vivid Entertainment is now interested in Sytch for a possible movie opportunity.
The following is the email sent to prospective customers for the Skype adventures with Sytch;
Hey!

I'll be Skyping tonight after 7pm eastern time

It's $10 for every 4 minutes of regular chat

$50 for 10 minutes with some skin (boobs)

$100 for 10 minutes to see a whole lot more 😉

Let me know if you're interested, and I'll give you payment info

Once payment comes thru, I'll contact you to set up a time

It's a lot of fun! And you can do whatever you want on your end

Tam xoxo
The latest exploits of Sytch, being nude on Skype while watching people on the other end "do whatever" is just another chapter in what has become such a sad life for a former WWE Superstar.
For Your Information
---
Has Tammy Sytch Posed Nude? – Playboy approached Tammy Sytch in 1997 in regards to posing nude for the magazine, but she declined the offer. Sytch stated in an interview that Playboy offered her six figures to pose naked. Sable, with whom Sytch had real-life animosity, later claimed that Playboy never contacted Sytch for a nude pictorial. She did, however, pose nude for Missy Hyatt's adult website, Wrestling Vixxxens. She later said that she regretted doing it.
Find Tammy Sytch Online – Tammy Sytch can be reached on Facebook and on Twitter.
About Tammy Sytch
---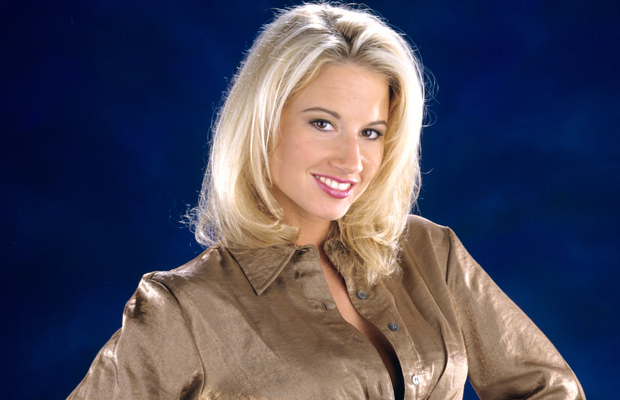 A life-long wrestling fan, Tammy Sytch did everything she could to learn the art of managing. One day she got a call that made all of her dreams come true. This ground-breaker began her professional wrestling career in Smokey Mountain Wrestling in 1992.
In the summer of 1995, Sytch debuted in the World Wrestling Federation (WWF) as Sunny, manager of fellow Bodydonna, Skip. The fabulous female shined brighter than any before her as audiences were captivated by her striking beauty, charisma and confidently energetic persona. As her career expanded, Sunny was a broadcast correspondent, a ring announcer, color commentator, and ambassador during her time with the WWF. There was nothing Sunny couldn't do and she was more than happy to remind people of that whenever she had the opportunity. In 1996, Sunny brought Faarooq Asad to the WWF, was the most downloaded woman on America Online, and won two Slammy Awards.
After guiding Skip and his brother Zip to the WWF World Tag Team Championship at WrestleMania XII, Sunny left the team behind after they lost to the Godwinns a few months later. Sunny's stay with the Godwinns came to a sudden halt when she helped the Smokin' Gunns win a match to claim the WWF World Tag Team Championship. However, she caused problems between the brothers which ultimately led to losing the belts to Owen Hart and the British Bulldog.
In 1998, she rejuvenated the Legion of Doom and re-christened them L.O.D. 2000 as they won the Tag Team Battle Royal at WrestleMania XIV. She left the World Wrestling Federation in July 1998, but resurfaced in Extreme Championship Wrestling (ECW) and World Championship Wrestling (WCW) over the next few years before hitting the independent circuit for good in 2000.
During the Raw 15th Anniversary show, the original Diva returned to Vince McMahon's organization — now known as WWE — for the first time in nearly a decade, with her theme song I Know You Want Me sending shivers down the spines of male fan across the globe. She will always fondly be recognized as one of the first Divas in WWE history, and many feel the best.
Early Life
---
Born Tamara Lynn Sytch on December 7, 1972 in Matawan New Jersey, this future WWE Hall of Famer grew up playing the piano for 12 years and with a deep love for animals and infants. With her father retired from the United States Navy, Sytch was raised in a strict family atmosphere.
Her boyfriend in high school was Chris Candito, who wrestling fans known as Chris Candido. The grandson of "Popeye" Chuck Richards, a former wrestler in the World Wide Wrestling Federation (as WWE was known prior to 1979), he began training for a career in the industry at the age of 14 with Larry Sharpe. Sytch was a wrestling fan growing up, so they made a great pairing.
Sytch attended the University of Tennessee, where she studied pre-med in hopes of being an orthopedic or plastic surgeon one day. Throughout her time in college, she also worked as a freelance photographer and remained supportive of Candido's wrestling aspirations. All of her ambitions would forever take a different path though, when in late-1992, Sytch agreed to work for Smoky Mountain Wrestling, a Tennessee-based promotion run by Jim Cornette.
After being shown the ins and outs of the professional wrestling industry by both Cornette and Candido, Sytch began appearing at Smoky Mountain Wrestling shows in 1993 under the moniker of Tammy Fytch. Portraying a snobbish and menacing character, Fytch idolized Hillary Rodham Clinton, the First Lady of the United States. Sytch was involved in her first major angle shortly after her debut, where she threatened to file a sexual discrimination suit against Smokey Mountain for not employing any women in prominent positions within the organization. The Fytch character instantly became a figure of hate among Smokey Mountain Wrestling fans.
With Sytch prospering in her role, she needed a wrestler to manage. With her offers to Brian Lee and Tracey Smothers rejected, this made for some further hilarity in the allegations presented by the Fytch character. Fytch eventually hooked up with Lee, who had turned his back on ally Tracey Smothers. With assistance from Sytch, Lee relieved Smothers of the SMW Heavyweight Championship on July 17, 1993. Tossing Lee a loaded coal miner's glove propelled Fytch towards an even great level of hatred among fans. As the battle between Smothers and Lee heated up, Sytch extended her power by accompanying Candido to the ring whenever possible. On October 30, 1993 at the National Wrestling Alliance's Bensalem Bash event in Bensalem, Pennsylvania, Fytch boosted her notoriety with a squirt of hairspray in the eyes of Sabu. Her actions helped Candido to score the pinfall victory over the Saudi madman in a thrilling cage match.
In an effort to keep the connection between Fytch and Lee smoking, they were put in an angle with "Dirty White Boy" Tony Anthony, who would go on to be known as T.L. Hopper in the World Wrestling Federation. To launch the program, Fytch and Lee kidnapped Ron Wright, Anthony's elderly manager. The feud subsequently led to Anthony's wife, "Dirty White Girl" Kimberly, getting involved in order to combat Fytch. Fytch, however, would fall on hard times in the ensuing months as she appeared to lose some of the ground she developed prior to the program. With Lee having dropped the SMW Heavyweight Championship to Anthony on February 13, 1994, he too was descending towards a path of mediocrity. Fortunately for them, organization officials were able to foresee this dilemma and paired Candido with Lee and Fytch.
At an event in April 1994, Kimberly chased Fytch under the ring and stripped her of her clothes for interfering on behalf of Lee during a Back Alley Brawl against Anthony. Candido came to Fytch's rescue by wrapping a blanket around her body. Having possessed stellar work ethic with both Candido and Lee, Fytch was soon to manage a lethal tag team duo consisting of both men. They received a major promotion in the company when Lee and Candido beat the legendary Rock 'n' Roll Express (Ricky Morton and Robert Gibson) for the SMW Tag Team Championship on April 23, 1994. Their success was short-lived as they the dropped the straps to The Rock 'n' Roll Express on August 5, 1994. In a desperate attempt to rekindle the firepower they once had, they consequently split as a team after Fytch blew her fuse and ended her association with Lee.
Sytch was now in a position where she performed best alongside Candido. Almost as quick as you could say snap, they were lured into a ridiculous angle involving Candido's childhood friend, the deranged Boo Bradley (better known as Balls Mahoney). The night of November 19, 1994 spelled a major break for both Candido and Sytch alike. Thanks to interference from Sytch, Candido captured the vacant NWA World Heavyweight Championship in a thrilling match against Tracey Smothers. With another impressive performance under her belt, Sytch's rare mix of beauty and business smarts soon caught the attention of the World Wrestling Federation. All she needed to do was just keep on glowing.