Backstage Concern Over A TNA Knockout Having An Eating Disorder
By Daniel Pena on 03/02/2011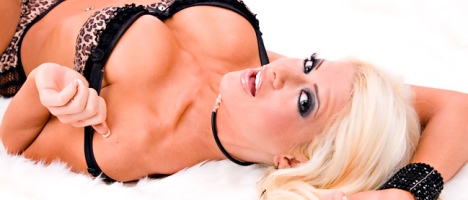 Some people in the TNA Wrestling locker room have expressed great concern for Angelina Love in recent weeks.
Her female colleagues believe she has developed an eating disorder as they feel she has gotten too thin in recent months. Love, however, has denied the matter when confronted.
The latest issue of
Power Slam
makes note of Love's figure in its monthly news section with the following: "Angelina Love has steadily lost weight over the last few months for reasons I cannot explain. She had virtually zero body fat on her one year ago. Love, like the Bellas, did not need to need to do this..."
Photos of Angelina Love ->